West Virginia County records differ vastly from county to county in either quality as well as quantity. Some have already been carefully preserved while some have been significantly misused and mistreated. Some West Virginia records have simply vanished. For genealogists undertaking research in West Virginia there's no valuable replace for an on-site search of county courthouse records. For Definitions of all court terms see the Genealogy Encyclopedia
West Virginia Counties – Hampshire County, West Virginia was formed in 1754. Many other counties were formed from that time until 1860, including Webster County, which was the last in that group. However, the counties of Grant, Mineral, Mingo, Lincoln, and Summers were formed after 1860. County courthouses hold records created by the clerks since the counties were formed. Records from the 1800s and 1900s can also be found at the FHL, West Virginia University Library (West Virginia Regional History Collection) in Morgantown and the Archives and History Library in Charleston.
The circuit court clerk's office, located at the county seat, holds records on divorces and other court proceedings. The clerk's office at the county seat holds land records, as well as vital records. Most counties will charge small fees for researching and copying records. Inquiries can be made by mail, in most cases. See also a list of links to county and county seat government run websites.
List of West Virginia Counties with Burned Courthouses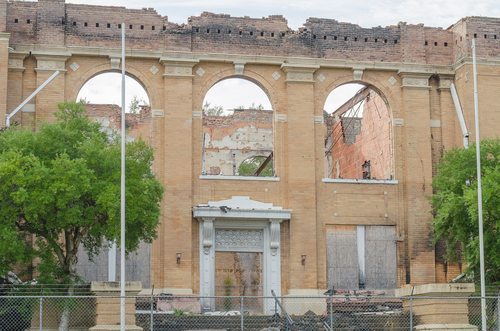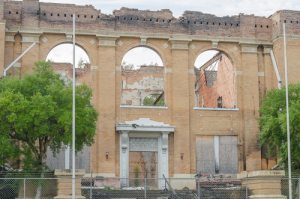 The destruction to West Virginia courthouses considerably has a affect on family historians in each and every way. Not only are these kinds of historic buildings ripped from each of our lifetimes, so are the archives they housed: marriage, wills, probate, land records, and others. Once destroyed they are lost forever. Even though they have already been placed on mircofilm, computers and film burn up too. The most sad side of this is the reason why virtually all of our courthouses are destroyed at the hands of arsonist. However, don't assume all records were lost. Numerous West Virginia counties have experienced a loss of records due to courthouse fires, floods, and theft.
Barbour County: Records Missing for Deaths: 1904.
Berkeley County: Records Missing for Deeds: 1797-98, 1809-11, 1816-17, 1827- 30, 1837-38, 1853-55, 1861-64; Wills: 1832-36, 1849-52, 1854-60; Marriages: 1852-64.
Boone County: Records Missing for Deeds: Book C; Wills: Book A
Braxton County: Courthouse fire in 1861, but many records still exist from 1836 on.
Cabell County: Some records have been damaged by flood water and are not very legible. Transcripts of many of these records are available as an aid in deciphering them.
Calhoun County: Records Missing for Births: 1868-77.
Clay County: Records Missing for Births: 1897-98; Deaths: 1897-98.Hampshire County: [Hampshire County undoubtedly suffered the worst loss of records of all the western Virginia counties during the Civil War. The Library of Virginia microfilm for Hampshire helps fill in the gaps with Births 1853-59, Marriages 1854-60, and Deaths 1853-59.]Births: Before 1865; Deaths: Before 1866; Marriages: 1829-64; Wills: Books 3, 4, 6, 8, 12, 13, 14, 16, 17, 18, 20, 21. (There is a roll of microfilm with loose wills dating between 1830 and 1859.)
Fayette County: There are undocumented gaps in several sets of records throughout 1800's, and particularly between roughly 1890 and 1915.
Jefferson County: Fire in 1803, but records still exit from 1801 on. After the county's records were filmed by the Church of the Latter Day Saints, Jefferson County staff numbered the volumes, pages and lines for their Vital Statistics registers and compiled an index using those numbers. The LDS group returned and filmed the new indexes, but did not refilm the registers in which the changes had been made. Consequently, although we have the indexes on microfilm, matching an index entry up to the correct page in a register can be very difficult.
Kanawha County: Marriages for 1844-49 are not missing. The ledger is mislabeled. These years are recorded in correct chronological sequence in the ledger.
Lewis County: Fire in 1886 destroyed courthouse, but records were saved.
Lincoln County: The Lincoln County Courthouse burned in 1909, destroying almost all records. Some land and land tax records dating from 1867 were not in the building at the time and are available in Lincoln County, but have not been microfilmed. Some effort was made to recreate records, and many Delayed Birth certificates were recorded. Because Lincoln County was formed by a West Virginia legislative act in 1866, well after the beginning of the Civil War, there were no records preserved in Virginia as there were for counties formed earlier; Births: Before 1909; Deaths: Before 1909; Marriages: Before 1895.
Logan County: Fire sometime during Civil War. Not all records lost. Many Logan County records were destroyed during the Civil War, and records were not kept for several years following the war. The Library of Virginia records on microfilm help fill in the years 1853-60; Births: Before 1872; Deaths: Before 1872; Marriages: Before 1872; Wills: Before 1873; Deeds: Before 1835.
Mingo County: No fire, but flooded in 1977, heavily damaging records. Mingo was not created until 1895, so Church of the Latter Day Saints (LDS) was not interested in filming Mingo's records during the 1960's-70's when they filmed other counties because LDS was concentrating on pre-1900 records at the time. By the time Mingo records were scheduled for filming, privacy laws had been enacted which prevented copying many records. Births for 1900-24, Deaths for 1894-1925, Marriages for 1895-1926 and Wills for 1895-1926 were filmed.
Monongalia County: Monongalia is one of the oldest counties, formed in 1776, but had a fire in 1796. Not all records were destroyed; Marriages: Before 1796; Wills: Before 1819; Deeds: Before 1789, but index survives from 1776.
Morgan County: Morgan County lost records in a courthouse fire in 1844, and again during the Civil War. Some attempts were made to recreate records; Births: Before 1865; Deaths: Before 1865.
Pendleton County: Fire in 1924, but no records lost.
Pocahontas County: Deaths: 1901-04.
Preston County: lost records in a courthouse fire in 1869. Lost all Deaths, Marriages, Wills and Deeds before 1869. The Library of Virginia records on microfilm provide some birth, death and marriage records for 1853-60; Births: Before 1869; Deaths: Before 1869; Marriages: Before 1869; Wills: Before 1869; Deeds: Before 1869.
Randolph County: Randolph County had a courthouse fire in 1897, but the birth, death, marriage, wills, deeds, etc., were in a vault and saved. Other records were lost.
Roane County: Both the courthouse built in 1856 and its replacement built in 1887 burned. Could not determine dates of fires. Not all records were destroyed. Many survived.
Tucker County: Deaths: 1862-63, 1867, 1875-76, 1879, 1883.
Wayne County: Fire in 1921, but no records lost.
Webster County: In 1860 Webster County was the last county created under Virginia before West Virginia achieved statehood. The Civil War disrupted organization of the new county, with neither Virginia nor West Virginia taking control of Webster's government. As a result, some records were not kept, courts did not meet, etc. Also, in 1888, a courthouse fire destroyed the records that had been kept; Births: Before 1888; Deaths: Before 1888; Marriages: Before 1888; Wills: Before 1888; Deeds: Before 1877.
Wirt County: Fire in 1910, but apparently not all records lost, as many records prior to 1910 still exist. Although Wirt County was formed in 1848, many of its records on microfilm do not begin until much later, or have significant gaps. The Library of Virginia records on microfilm fill in some of the gaps for some birth, death and marriage records for 1854-60; Births: Before 1870; Deaths: Before 1870, 1875; Marriages: Before 1854.
Wetzel County: Births: 1863-64, 1871-72, 1876; Deaths: 1862, 1864, 1872-73, 1876.
Wyoming County: Deaths: 1860-64, partial 1865-67, 1868-74.
List of West Virginia Counties
List of West Virginia Counties
| County | Date Formed | Parent County | County Seat |
| --- | --- | --- | --- |
| Barbour | 1843 | Harrison, Lewis and Randolph counties | Philippi |
| Berkeley | 1772 | Frederick County (VA) | Martinsburg |
| Boone | 1847 | Cabell, Kanawha, and Logan counties | Madison |
| Braxton | 1836 | Kanawha, Lewis, and Nicholas counties | Sutton |
| Brooke | 1796 | Ohio County | Wellsburg |
| Cabell | 1809 | Kanawha County | Huntington |
| Calhoun | 1856 | Gilmer County | Grantsville |
| Clay | 1858 | Braxton and Nicholas elk counties | Clay |
| Doddridge | 1845 | Harrison, Lewis, Ritchie, and Taylor counties | West Union |
| Fayette | 1831 | Kanawha, Greenbrier and Logan counties | Fayetteville |
| Gilmer | 1845 | Kanawha and Lewis counties | Glenville |
| Grant | 1866 | Hardy County | Petersburg |
| Greenbrier | 1777 | Montgomery and Botetourt counties (VA) | Lewisburg |
| Hampshire | 1753 | Frederick County (VA) | Romney |
| Hancock | 1848 | Brooke County | New Cumberland |
| Hardy | 1785 | Hampshire County | Moorefield |
| Harrison | 1784 | Monongalia County | Clarksburg |
| Jackson | 1831 | Kanawha, Mason, and Wood counties | Ripley |
| Jefferson | 1801 | Berkeley County | Charles Town |
| Kanawha | 1788 | Greenbrier County, Montgomery County (VA) | Charleston |
| Lewis | 1816 | Harrison County | Weston |
| Lincoln | 1867 | Boone, Cabell, Kanawha and Logan counties | Hamlin |
| Logan | 1824 | Cabell and Kanawha counties, Giles and Tazewell counties (VA) | Logan |
| Marion | 1842 | Harrison and Monongalia counties | Fairmont |
| Marshall | 1835 | Ohio County | Moundsville |
| Mason | 1804 | Kanawha County | Point Pleasant |
| McDowell | 1858 | Tazewell County (VA) | Welch |
| Mercer | 1837 | Giles and Tazewell counties (VA) | Princeton |
| Mineral | 1866 | Hampshire County | Keyser |
| Mingo | 1895 | Logan County | Williamson |
| Monongalia | 1776 | Augusta County (VA) | Morgantown |
| Monroe | 1799 | Greenbrier County | Union |
| Morgan | 1820 | Berkeley and Hampshire counties | Berkeley Springs |
| Nicholas | 1818 | Greenbrier and Kanawaha counties | Summersville |
| Ohio | 1776 | Augusta County (VA) | Wheeling |
| Pendleton | 1787 | Augusta County (VA) | Franklin |
| Pleasants | 1851 | Ritchie, Tyler, and Wood counties | Saint Marys |
| Pocahontas | 1821 | Bath County (VA), Pendleton and Randolph counties | Marlinton |
| Preston | 1818 | Monongalia County | Kingwood |
| Putnam | 1848 | Cabell, Kanawha, and Mason counties | Winfield |
| Raleigh | 1850 | Fayette County | Beckley |
| Randolph | 1787 | Harrison County | Elkins |
| Ritchie | 1843 | Harrison, Lewis, and Wood counties | Harrisville |
| Roane | 1856 | Gilmer, Jackson, Kanawha and Wirt counties | Spencer |
| Summers | 1871 | Greenbrier County | Hinton |
| Taylor | 1844 | Barbour, Harrison, Marion, and Preston counties | Grafton |
| Tucker | 1856 | Randolph County | Parsons |
| Tyler | 1814 | Ohio County | Middlebourne |
| Upshur | 1842 | Barbour and Lewis counties | Buckhannon |
| Wayne | 1842 | Cabell County | Wayne |
| Webster | 1860 | Braxton, Nicholas, and Randolph counties | Webster Springs |
| Wetzel | 1846 | Tyler County | New Martinsville |
| Wirt | 1848 | Jackson and Wirt counties | Elizabeth |
| Wood | 1798 | Harrison County | Parkersburg |
| Wyoming | 1850 | Logan County | Pineville |