Oklahoma Counties and Historical Facts
Oklahoma County records vary widely from county to county in both quality and quantity. Some have been carefully preserved while others have been much abused and neglected. Some Oklahoma records have simply disappeared.
For genealogists doing research in Oklahoma there is no effective replace for an on-site search of county courthouse records.
Oklahoma County Records
Oklahoma deeds, probates, and civil court records are located at the county clerk's or clerk of the courts office.
Marriage records before statewide recording may be found at the county clerk as well, but records of births and deaths are not available until statewide recording began.
Official certificates come from the State Department of Health.
The largest percentage of Oklahoma's extant public records were generated in the twentieth century and are generally intact.
Send inquiries to the county official at the courthouse address for the appropriate county. See also a list of links to county and county seat government run websites.
List of Oklahoma Extinct Counties
Kentucky has counties that no longer exist because they were discontinued, renamed or merged with another counties.
A lot of these counties were established and disbanded within the 19th century; county borders have changed very little since 1900.
These are important for genealogy research purposes. Pay attention where the courthouse records went to if the county was eliminated or joined with some other county.
See the History of Oklahoma Counties for more details.
List of Oklahoma Counties with Burned Courthouses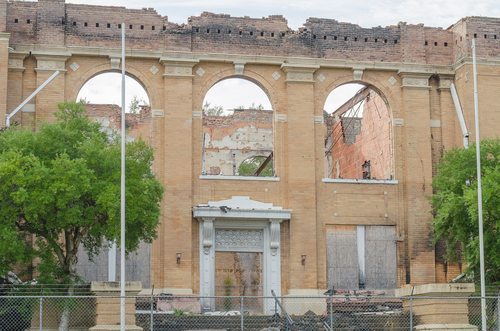 Pennsylvania has no counties that are lost, defunct or extinct.
These are important for genealogy research purposes. See the History of Oklahoma Counties.
List of Oklahoma Counties
| County | Date Formed | Parent County | County Seat |
| --- | --- | --- | --- |
| Adair | 1907 | Cherokee Lands | Stilwell |
| Alfalfa | 1907 | Woods County | Cherokee |
| Atoka | 1907 | Choctaw Lands | Atoka |
| Beaver | 1890 | Oklahoma Territory | Beaver |
| Beckham | 1907 | Roger Mills County | Sayre |
| Blaine | 1892 | Cheyenne, Arapaho land | Watonga |
| Bryan | 1907 | Choctaw Lands | Durant |
| Caddo | 1901 | Kowa, Comanche,Apache, Wichita, Caddo lands | Anadarko |
| Canadian | 1890 | Oklahoma Territory | El Reno |
| Carter | 1907 | Chickasaw lands | Ardmore |
| Cherokee | 1907 | Tahlequah District | Tahlequah |
| Choctaw | 1907 | Choctaw lands | Hugo |
| Cimarron | 1907 | Beaver County | Boise City |
| Cleveland | 1890 | Oklahoma Territory | Norman |
| Coal | 1907 | Choctaw lands | Coalgate |
| Comanche | 1901 | Kiowa County, Comanche lands | Lawton |
| Cotton | 1912 | Comanche County | Walters |
| Craig | 1907 | Cherokee lands | Vinita |
| Creek | 1907 | Creek lands | Sapulpa |
| Custer | 1892 | Cheyenne & Arapaho land opening | Arapaho |
| Delaware | 1907 | Cherokee | Jay |
| Dewey | 1892 | Cheyenne & Arapaho land opening | Taloga |
| Ellis | 1907 | Day, Woodward | Arnett |
| Garfield | 1893 | Cherokee Outlet land | Enid |
| Garvin | 1907 | Chickasaw lands | Pauls Valley |
| Grady | 1907 | Caddo, Comanche lands | Chickasha |
| Grant | 1893 | Cherokee Outletland | Medford |
| Greer | 1886 | Cherokee lands | Mangum |
| Harmon | 1909 | Greer, Jackson | Hollis |
| Harper | 1907 | Indian lands, Woods, Woodward | Buffalo |
| Haskell | 1907 | Choctaw lands | Stigler |
| Hughes | 1907 | Creek lands | Holdenville |
| Jackson | 1907 | Greer County | Altus |
| Jefferson | 1907 | Comanche, Chickasaw lands | Waurika |
| Johnston | 1907 | Chickasaw lands | Tishomingo |
| Kay | 1893 | Cherokee Outlet land | Newkirk |
| Kingfisher | 1890 | Oklahoma Territory | Kingfisher |
| Kiowa | 1901 | Kiowa, Comanche, Apache, Wichita, Caddo lands | Hobart |
| Latimer | 1907 | Choctaw lands | Wilburton |
| Le Flore | 1907 | Choctaw lands | Poteau |
| Lincoln | 1893 | Oklahoma Territory | Chandler |
| Logan | 1890 | Oklahoma Territory | Guthrie |
| Love | 1907 | Chickasaw Territory | Marietta |
| Major | 1907 | Woods County | Fairview |
| Marshall | 1907 | Chickasaw lands | Madill |
| Mayes | 1907 | Cherokee lands | Pryor |
| McClain | 1907 | Chickasaw lands | Purcell |
| McCurtain | 1907 | Choctaw lands | Idabel |
| McIntosh | 1907 | Creek lans | Eufaula |
| Murray | 1907 | Chickasaw lands | Sulphur |
| Muskogee | 1907 | Creek lands | Muskogee |
| Noble | 1893 | Cherokee Outlet land | Perry |
| Nowata | 1907 | Cherokee lands | Nowata |
| Okfuskee | 1907 | Creek lands | Okemah |
| Oklahoma | 1890 | Oklahoma Territory | Oklahoma City |
| Okmulgee | 1907 | Creek lands | Okmulgee |
| Osage | 1907 | Osage lands | Pawhuska |
| Ottawa | 1907 | Cherokee Nation | Miami |
| Pawnee | 1893 | Cherokee Outlet land | Pawnee |
| Payne | 1890 | Original County | Stillwater |
| Pittsburg | 1907 | Choctaw lands | McAlester |
| Pontotoc | 1907 | Chickasaw lands | Ada |
| Pottawatomie | 1891 | Oklahoma Territory | Shawnee |
| Pushmataha | 1907 | Choctaw lands | Antlers |
| Roger Mills | 1892 | Cheyene, Araphoe land | Cheyenne |
| Rogers | 1907 | Cherokee Nation | Claremore |
| Seminole | 1907 | Seminole lands | Wewoka |
| Sequoyah | 1907 | Cherokee lands | Sallisaw |
| Stephens | 1907 | Comanche | Duncan |
| Texas | 1907 | Beaver County | Guymon |
| Tillman | 1907 | Comanche County | Frederick |
| Tulsa | 1907 | Creek lands | Tulsa |
| Wagoner | 1907 | Creek lands | Wagoner |
| Washington | 1907 | Cherokee lands | Bartlesville |
| Washita | 1892 | Cheyenne, Arapaho | Cordell |
| Woods | 1893 | Cherokee Outlet land | Alva |
| Woodward | 1893 | Cherokee Outlet land | Woodward |