California Counties and Historical Facts
California Counties records can vary vastly from county to county both in quality and quantity. Some happen to have been carefully maintained while others have been substantially misused and overlooked.
A certain amount of California records have simply disappeared. For genealogists carrying out research in California there's no effective substitute to have an on-site search of county court house records.
California Counties – When California gained its statehood on September 9, 1850, it had 27 original counties. There are currently 58 California counties.
Some counties encompass land settled in the eighteenth century; their records pre-date county formation.
Land transactions and vital records recorded in the county are at the county recorder's office.
The county clerk general has probate books and files from the county's superior court, civil court records, and naturalization's.
Divorces may be in either place, depending on how filed. See also a list of links to county and county seat government run websites.
List of California Extinct Counties
California has counties that no longer are in existence.
A lot of these counties were established and disbanded within the 19th century; county borders have modified very little since 1900 in the vast most of states.
List of California Counties with Burned Courthouses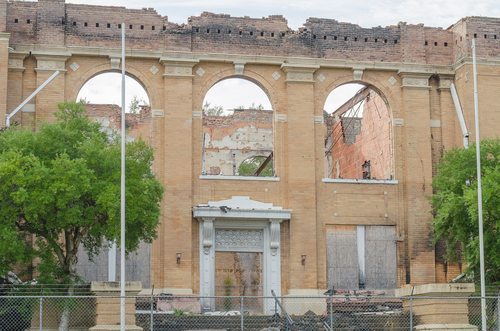 The damage to California courthouses considerably has a bearing on genealogists in just about every way.
Not only are these types of historic buildings torn from all of our lifetimes, so are the archives they stored: marriage, wills, probate, land records, among others.
Once destroyed they're destroyed permanently. Despite the fact that they have already been placed on mircofilm, computers and film burn as well.
The most tragic aspect of this is the reason why almost all of our courthouses are destroyed as a result of arsonist.
Although, not all the records were damaged or lost. Many California counties have experienced a loss of records due to courthouse fires, floods, and theft.
List of California Counties
| County | Date Formed | Parent County | County Seat |
| --- | --- | --- | --- |
| Alameda | 1853 | Contra Costa and Santa Clara Counties | Oakland |
| Alpine | 1864 | Amador, El Dorado, Calaveras, Mono and Tuolumne Counties | Markleeville |
| Amador | 1854 | Calaveras County | Jackson |
| Butte | 1850 | Original County | Oroville |
| Calaveras | 1850 | Original County | San Andreas |
| Colusa | 1850 | Original County | Colusa |
| Contra Costa | 1850 | Original County | Martinez |
| Del Norte | 1857 | Klamath County | Crescent City |
| El Dorado | 1850 | Original County | Placerville |
| Fresno | 1856 | Mariposa, Merced and Tulare Counties | Fresno |
| Glenn | 1891 | Colusa County | Willows |
| Humboldt | 1853 | Trinity County | Eureka |
| Imperial | 1907 | San Diego County | El Centro |
| Inyo | 1866 | Mono and Tulare Counties | Independence |
| Kern | 1866 | Los Angeles and Tulare Counties | Bakersfield |
| Kings | 1893 | Tulare County | Hanford |
| Lake | 1861 | Napa County | Lakeport |
| Lassen | 1864 | Plumas and Shasta Counties, and now defunct Lake County, Nevada | Susanville |
| Los Angeles | 1850 | Original County | Los Angeles |
| Madera | 1893 | Mariposa County | Madera |
| Marin | 1850 | Original County | San Rafael |
| Mariposa | 1850 | Original County | Mariposa |
| Mendocino | 1850 | Original County | Ukiah |
| Merced | 1855 | Mariposa County | Merced |
| Modoc | 1855 | Siskiyou County | Alturas |
| Mono | 1861 | Calaveras, Fresno and Mariposa Counties | Bridgeport |
| Monterey | 1850 | Original County | Salinas |
| Napa | 1850 | Original County | Napa |
| Nevada | 1851 | Yuba County | Nevada City |
| Orange | 1889 | Los Angeles County | Santa Ana |
| Placer | 1851 | Sutter and Yuba Counties | Auburn |
| Plumas | 1854 | Butte County | Quincy |
| Riverside | 1893 | San Bernardino and San Diego Counties | Riverside |
| Sacramento | 1850 | Original County | Sacramento |
| San Benito | 1874 | Monterey County | Hollister |
| San Bernardino | 1853 | Los Angeles County | San Bernardino |
| San Diego | 1850 | Original County | San Diego |
| San Francisco | 1850 | Original County | San Francisco |
| San Joaquin | 1850 | Original County | Stockton |
| San Luis Obispo | 1850 | Original County | San Luis Obispo |
| San Mateo | 1856 | San Francisco and Santa Cruz Counties | Redwood City |
| Santa Barbara | 1850 | Original County | Santa Barbara |
| Santa Clara | 1850 | Original County | San Jose |
| Santa Cruz | 1850 | Original County | Santa Cruz |
| Shasta | 1850 | Original County | Redding |
| Sierra | 1852 | Yuba County | Downieville |
| Siskiyou | 1852 | Shasta and Klamath Counties | Yreka |
| Solano | 1850 | Original County | Fairfield |
| Sonoma | 1850 | Original County | Santa Rosa |
| Stanislaus | 1854 | Tuolumne County | Modesto |
| Sutter | 1850 | Original County | Yuba City |
| Tehama | 1856 | Butte, Colusa and Shasta Counties | Red Bluff |
| Trinity | 1850 | Original County | Weaverville |
| Tulare | 1852 | Mariposa County | Visalia |
| Tuolumne | 1850 | Original County | Sonora |
| Ventura | 1872 | Santa Barbara County | Ventura |
| Yolo | 1850 | Original County | Woodland |
| Yuba | 1850 | Original County | Marysville |