Tennessee Counties and Historical Facts
Tennessee County records vary widely from county to county in both quality and quantity. Some have been carefully preserved while others have been much abused and neglected. Some Tennessee records have simply disappeared.
For genealogists doing research in Tennessee there is no effective replace for an on-site search of county courthouse records.
Tennessee County Records
The register of deeds office holds Tennessee deed records. Court and probate records can be found in the county court.
However, Davidson County and Shelby County have separate courts for circuit court and probate issues. Most records can be found at the county seat, but not all records have survived for each county.
See also a list of links to county and county seat government run websites.
List of Tennessee Extinct Counties
Tennessee has counties that no longer exist because they were discontinued, renamed or merged with another county.
A lot of these counties were established and disbanded within the 19th century; county borders have changed very little since 1900.
These are important for genealogy research purposes. Pay attention where the courthouse records went to if the county was eliminated or joined with some other county.
See the History of Tennessee Counties for more details.
List of Tennessee Counties with Burned Courthouses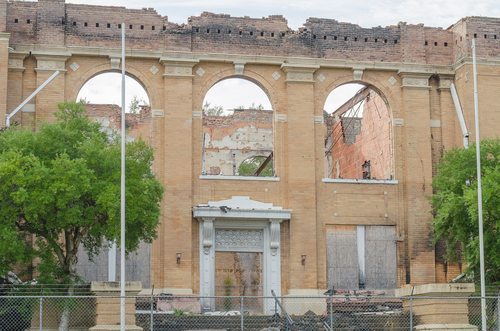 The damage to courthouses greatly has a bearing on genealogists in every way.
Not only are these historic structures torn from our lifetimes, so are the records they housed: marriage, wills, probate, land records, and others.
Once destroyed they're lost forever. Although they have been placed on mircofilm, computers and film burn too.
However, not all records were damaged or lost in some counties.
Bedford County Courthouse – 1830 (tornado), 1863 & 1934 (fires)
Bledsoe County Courthouse – 1908 – (fire)
Blount County Courthouse – 1879 & 1906 (fires)
Cannon County Courthouse – 1934 (fire)
Carroll County Courthouse – 1931 (fire)
Carter County Courthouse – 1933 (fire)
Chester County Courthouse – 1910 (fire)
Claiborne County Courthouse – 1863 & 1931 (fires)
Cocke County Courthouse – 1876 (fire)
Coffee County Courthouse – 1870 (fire)
Cumberland County Courthouse – 1905 (fire)
Davidson County Courthouse – 1856 (fire)
Decatur County Courthouse – 1869 & 1927 (fires)
Dickson County Courthouse – 1830 (tornado)
Dyer County Courthouse – 1864 (fire)
Fayette County Courthouse – 1925 (fire)
Fentress County Courthouse – 1905 (fire)
Gibson??? County Courthouse – 1941 (fire)
Gile County Courthouses – 1813, 1857 & 1907 (fires)
Grainger County Courthouse – 1946 (fire)
Grundy County Courthouse – 1853 & 1990 (fires)
Hamilton County Courthouse – 1910 (fire)
Hancock County Courthouse – 1885 & 1930 (fires)
Hardeman County Courthouse – 1864 (fire)
Hardin County Courthouse – 1859, 1864 & 1949 (fire)
Hawkins County Courthouse – 1863 (fire)
Henderson County Courthouse – 1896 (fire)
Hickman County Courthouse – 1864 (fire)
Humphreys County Courthouse – 1876 & 1898 (fires)
James County Courthouse – fires in 1890 and 1913 caused extensive record loss.
Jackson County Courthouse – 1872 & 1926 (fires)
Lauderdale County Courthouse – 1869 (fire)
McMinn County Courthouse – 1964 (fire)
McNairy County Courthouse – 1881 (fire)
Macon County Courthouse – 1860 & 1901 & 1932 (fires)
Marion County Courthouse – 1922 (fire)
Marshall County Courthouse – 1872 & 1927 (fires)
Meigs County Courthouse – 1904 & 1964 (fire)
Monroe County Courthouse – 1820s (fire) 1860 (razed/Civil War)
Montgomery County Courthouse – 1878 & 1900 (fires) 1999 (tornado)
Morgan County Courthouse – 1826 & 1870 & 1904 (fires)
Obion County Courthouse – 1842 (earthquake)
Overton County Courthouse – 1865 (fire)
Perry County Courthouse – 1863 & 1928 (fires)
Pickett County Courthouse – 1934 – (fire)
Polk County Courthouse – 1895 & 1935??? (fires)
Putnam County Courthouse – 1860s (burned/Civil War) 1898 (fires)
Rhea County Courthouse – 1869 & 1927 (fires)
Rutherford County Courthouse – 1832 (tornado)
Scott County Courthouse – 1946 (fire)
Sevier County Courthouse – 1856 (fire)
Stewart County Courthouse – 1862 (fire/Federal troops)
Sullivan County Courthouse – 1863 (fire)
Trousdale County Courthouse – 1900 & 1904 (fires)
Union County Courthouse – 1870s & 1969 (fires)
Warren County Courthouse – 1852? (fire)?
Washington County Courthouse – 1839 (fire)
Wayne County Courthouse – 1973 (fire)
Weakley County Courthouse – 1948 (fire)
Wilson County Courthouse – 1881 (fire)
List of Tennessee Counties
| County | Date Formed | Parent County | County Seat |
| --- | --- | --- | --- |
| Anderson | 1801 | Knox and Grainger Counties | Clinton |
| Bedford | 1807 | Rutherford County | Shelbyville |
| Benton | 1835 | Humphreys County | Camden |
| Bledsoe | 1807 | Roane County and Indian lands | Pikeville |
| Blount | 1795 | Knox County | Maryville |
| Bradley | 1836 | Indian lands | Cleveland |
| Campbell | 1806 | Anderson and Claiborne counties | Jacksboro |
| Cannon | 1836 | Rutherford, Smith and Warren counties | Woodbury |
| Carroll | 1821 | Indian lands | Huntingdon |
| Carter | 1796 | Washington County | Elizabethton |
| Cheatham | 1856 | Davidson, Dickson, Montgomery and Robertson counties | Ashland City |
| Chester | 1879 | Hardeman, Henderson, McNairy and Madison counties | Henderson |
| Claiborne | 1801 | Grainger and Hawkins counties | Tazewell |
| Clay | 1870 | Jackson and Overton counties | Celina |
| Cocke | 1797 | Jefferson County | Newport |
| Coffee | 1836 | Bedford, Warren and Franklin counties | Manchester |
| Crockett | 1871 | Haywood, Madison, Dyer and Gibson counties | Alamo |
| Cumberland | 1855 | White, Bledsoe, Rhea, Morgan, Fentress and Putnam counties | Crossville |
| Davidson | 1783 | Part of North Carolina | Nashville |
| Dekalb | 1845 | Perry County | Decaturville |
| Decatur | 1837 | Franklin, Cannon, Jackson and White counties | Smithville |
| Dickson | 1803 | Montgomery and Robertson counties | Charlotte |
| Dyer | 1823 | Indian lands | Dyersburg |
| Fayette | 1824 | Indian lands | Somerville |
| Fentress | 1823 | Morgan, Overton and White counties | Jamestown |
| Franklin | 1807 | Rutherford County and Indian lands | Winchester |
| Gibson | 1823 | Indian lands | Trenton |
| Giles | 1809 | Indian lands | Pulaski |
| Grainger | 1796 | Hawkins and Knox counties | Rutledge |
| Greene | 1783 | Washington County | Greeneville |
| Grundy | 1844 | Coffee, Warren and Franklin counties | Altamont |
| Hamblen | 1870 | Jefferson, Grainger and Greene counties | Morristown |
| Hamilton | 1819 | Rhea County and Indian lands | Chattanooga |
| Hancock | 1844 | Hawkins and Claiborne counties | Sneedville |
| Hardeman | 1823 | Hardin County and Indian lands | Bolivar |
| Hardin | 1819 | Indian lands | Savannah |
| Hawkins | 1787 | Sullivan County | Rogersville |
| Haywood | 1823 | Indian lands | Brownsville |
| Henderson | 1821 | Indian lands | Lexington |
| Henry | 1821 | Indian lands | Paris |
| Hickman | 1807 | Dickson County | Centerville |
| Houston | 1871 | Dickson, Humphreys, Montgomery and Stewart counties | Erin |
| Humphreys | 1809 | Stewart County | Waverly |
| Jackson | 1801 | Smith County and Indian lands | Gainesboro |
| Jefferson | 1792 | Greene and Hawkins counties | Dandridge |
| Johnson | 1836 | Carter County | Mountain City |
| Knox | 1792 | Greene and Hawkins counties | Knoxville |
| Lake | 1870 | Obion County | Tiptonville |
| Lauderdale | 1835 | Haywood, Dyer and Tipton counties | Ripley |
| Lawrence | 1817 | Hickman County and Indian lands | Lawrenceburg |
| Lewis | 1843 | Hickman, Lawrence, Maury and Wayne counties | Hohenwald |
| Lincoln | 1809 | Bedford County | Fayetteville |
| Loudon | 1870 | Roane, Monroe, Blount and McMinn counties | Loudon |
| Macon | 1842 | Smith and Sumner counties | Lafayette |
| Madison | 1821 | Indian lands | Jackson |
| Marion | 1817 | Indian lands | Jasper |
| Marshall | 1836 | Giles, Bedford, Lincoln and Maury counties | Lewisburg |
| Maury | 1807 | Williamson County and Indian lands | Columbia |
| McMinn | 1819 | Indian lands | Athens |
| McNairy | 1823 | Hardin County | Selmer |
| Meigs | 1836 | Rhea County | Decatur |
| Â Monroe | 1819 | Indian lands | Madisonville |
| Montgomery | 1796 | Tennessee County | Clarksville |
| Moore | 1871 | Bedford, Lincoln and Franklin counties | Lynchburg |
| Morgan | 1817 | Anderson and Roane counties | Wartburg |
| Obion | 1823 | Indian lands | Union City |
| Overton | 1806 | Jackson County and Indian lands | Livingston |
| Perry | 1819 | Humphreys and Hickman counties | Linden |
| Pickett | 1879 | Fentress and Overton counties | Byrdstown |
| Polk | 1839 | McMinn and Bradley counties | Benton |
| Putnam | 1842 | Fentress, Jackson, Smith, White and Overton counties | Cookeville |
| Rhea | 1807 | Roane County | Dayton |
| Roane | 1801 | Knox County and Indian lands | Kingston |
| Robertson | 1796 | Tennessee and Sumner counties | Springfield |
| Rutherford | 1803 | Davidson, Williamson and Wilson counties | Murfreesboro |
| Scott | 1849 | Anderson, Campbell, Fentress and Morgan counties | Huntsville |
| Sequatchie | 1857 | Hamilton, Marion and Warren counties | Dunlap |
| Sevier | 1794 | Jefferson County | Sevierville |
| Shelby | 1819 | Chickasaw Nation lands acquired through the Jackson Purchase | Memphis |
| Smith | 1799 | Sumner County and Indian lands | Carthage |
| Stewart | 1803 | Montgomery County | Dover |
| Sullivan | 1779 | Washington County | Blountville |
| Sumner | 1786 | Davidson County | Gallatin |
| Tipton | 1823 | Shelby County (previously Chickasaw lands | Covington |
| Trousdale | 1870 | Wilson, Macon, Smith and Sumner counties | Hartsville |
| Unicoi | 1875 | Washington and Carter County | Erwin |
| Union | 1850 | Grainger, Claiborne, Campbell, Anderson and Knox counties | Maynardville |
| Van Buren | 1840 | Warren and White counties | Spencer |
| Warren | 1807 | White, Jackson, Smith counties and Indian lands | McMinnville |
| Washington | 1777 | Part of North Carolina | Jonesborough |
| Wayne | 1817 | Hickman County | Waynesboro |
| Weakley | 1823 | Indian lands | Dresden |
| White | 1806 | Jackson and Smith counties | Sparta |
| Wilson | 1799 | Sumner County | Lebanon |
| Williamson | 1799 | Davidson County | Franklin |