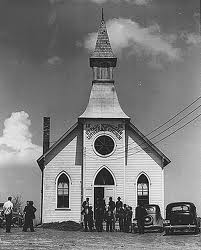 Tennessee Church records definitely are a abundant resource for the genealogical and historical researcher. In many parts of Tennessee, church records predate civil records. They therefore record vital events, supplying birth, marriage, and death facts which could in any other case be lost. Apart from furnishing names and dates, church records may show you relationships between people and portray a family's position in the community. In addition, entries of a personal nature are not unusual, and these could provide you with a glimpse into an ancestor's persona or habits.
Well before Tennessee County and city governments gathered vital records, many people noted crucial times, events, and names in their family Bible. Family Bibles are important research tools. Although the dates can't be guaranteed, Family Bibles are a tangible link with past generations.
Most Tennessee church histories have not been published. However, there are some church records available for nearly every Tennessee county. The three main religions that settled the state were the Methodists, Baptists, and Presbyterians. Most of the church records for the state are from those three denominations. Other religions in the area included: Lutheran, Church of Christ, Episcopal, Roman Catholic, Jewish.
Only membership records and minutes were kept by most early churches in the region. However, some churches dud keep other records. Those records may include: Baptism, Marriage, Burial, Membership, Removal
However, no single church kept all of those record types. Some genealogical information may also be found in session minutes and registers from the Presbyterian churches.
Baptist congregations typically govern themselves and do not follow any set system of record keeping. Methodist ministers maintained permanent dismissal, baptism, and marriage records. Genealogical data may also be found in the registers of the Roman Catholic and Episcopalian churches.
Some guides to church records in Tennessee have been published. One of those guides is "Historical Records Survey, Guide to Church Vital Statistics in Tennessee." That survey contains records from 39 counties in the state. However, the number of churches listed for each of those counties varies from 3 to 349.
The DAR has collected many Tennessee church records over the years. Those records can be found at the FHL or in Washington D.C., at the DAR Library. Several other organizations and individuals have published church records for the state over the years as well. Records from before 1900 for more than 100 churches in Tennessee can be found at the TSLA.
Microfilmed records from the Baptist, Methodist, and Presbyterian churches can be found in Knoxville, Tennessee. They are located in the McClung Collection at the Lawson McGhee Library. Several other resources are all located in Nashville. Those resources include: The Historical Commission of the Southern Baptist Convention, Disciples of Christ Historical Society, Catholic Diocese of Nashville Archives, Archives of the Jewish Federation of Nashville and Middle Tennessee
Tennessee Church and Bible Links