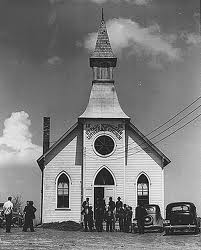 North Dakota has a diverse religious history. The main religious groups to settle in the area at various points have been: Roman Catholics, Lutherans, Methodists, Episcopalians, Presbyterians
For the most part, local churches each hold their own records. However, some church records can be found in various places across the state, including: Family History Library (FHL), State Archives and Historical Research Library, North Dakota Institute for Regional Studies, Chester Fritz Library.
It is also important to check with various other North Dakota historical and research societies.
North Dakota Church and Bible Links