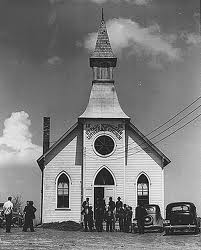 Texas Church records tend to be a good source of information for the genealogical and historical researcher. In many parts of Texas, church records predate civil records. They consequently document vital events, providing birth, marriage, and death information and facts that may in any other case be lost. Apart from supplying names and dates, church records may expose associations between people and portray a family's position in the community. In addition, entries of a personal nature are not uncommon, and these can provide a view into an ancestor's persona or habits.
Right before Texas County and city governments gathered vital records, many people documented very important times, events, and names in their family Bible. Family Bibles are important research resources. Even though the dates are not guaranteed, Family Bibles are a tangible link with past generations.
Roman Catholics were the most prevalent group in Texas when it was being colonized. However, Christians or Disciples of Christ also settled in the area, as did Presbyterians, Baptists, and Methodists. The Catholic Diocese Archives of Texas, N. Congress and W. 16th, Capitol Station P.O. Box 13327, Austin, TX 78711 holds a large collection of Roman Catholic records from that time period. So does the San Antonio Archdiocese, whose records date all the way back to 1703.
Sources for records in the state are:
Baylor University's Texas Collection, Baylor University Library, Box 6396, Waco, TX 76706
Southwestern Baptist Theological Seminary, A. Webb Roberts Library, Box 22, Fort Worth, TX 76122.
Bridwell Theology Library, Southern Methodist University, Dallas, Texas 75275-0476 houses records for Methodists.
Austin Presbyterian Theological Seminary Archives, 100 E. 27th St., Austin, TX 78705 has some history and information.
A collection of Baptist records maintained outside the state are:
Texas Church and Bible Links