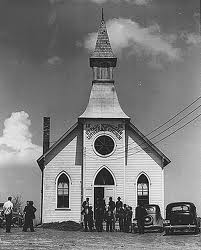 Utah Church records can be a good source for the genealogical and historical researcher. In many parts of Utah, church records predate civil records. They for this reason record vital occasions, supplying birth, marriage, and death details which could in any other case be lost. Aside from offering names and dates, church records may show you relationships between people and reflect a family's position in the community. In addition, records of a personal nature are not uncommon, and these could provide a peek into an ancestor's persona or behaviors.
Prior to Utah County and city governments compiled vital records, many people documented significant times, events, and names in their family Bible. Family Bibles are important research tools. Even though the dates cannot be guaranteed, Family Bibles are a tangible link with past generations.
The main Utah church group is the LDS. However, there are other religious groups in the state as well. For example, the University of Utah has a collection of records on file for the Episcopal Diocese of Utah. There is also a large Catholic presence in the state. In 1891, the Catholic Church constructed the Cathedral of the Madeleine. The Catholic Diocese of Salt Lake City has Catholic Church records on file. In general, though, most local churches in the state have retained their own records.
There are many different resources for research into Mormon history in the state of Utah. Both the FHL and the Church Historical Department also maintain massive collections of Mormon documents and records. The work of Jaussi and Chaston contains a great guide to the records at both sources and how to access them efficiently.
Utah Church and Bible Links