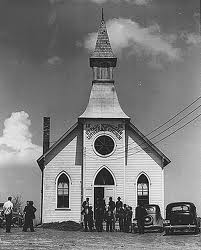 Vermont Church records undoubtedly are a exceptional resource for the genealogical and historical researcher. In many parts of Vermont, church records predate civil records. They therefore record vital occurrences, supplying birth, marriage, and death details that may in any other case be lost. Furthermore providing names and dates, church records may reveal relationships between people and show a family's status in the community. In addition, records of a personal nature are not unusual, and these can offer a peek into an ancestor's persona or habits.
Well before Vermont County and city governments collected vital records, many people recorded important dates, events, and names in their family Bible. Family Bibles are invaluable research resources. Despite the fact that the dates are not guaranteed, Family Bibles are a tangible link with past generations.
There is a lot of useful genealogical information that can be gleaned from Vermont's church records. For example, sometimes wives are not mentioned in older Vermont records, but their names are often listed on Church member lists. Exclusions, removals, intricacies, and baptism records can also be helpful in genealogical research. The Vermont Public Records Office has a WPA inventory file, which is the easiest way to look for information in the state's church records.
The inventory of church records was compiled in the 1940s. It is a good way to locate records that may have been held by town clerks, in private homes, or kept for safe keeping by members of a certain church. The inventory is divided into Congregational, Protestant Episcopal, and miscellaneous denominations. The miscellaneous information is only in typescript copy form, but the Protestant Episcopal information has been published. Records not at the office of the town clerk or at a given local church may still be available in the collections of the Vermont Historical Society, or the University of Vermont's Bailey-Howe Library collections.
The "majority" church's ministers and buildings were supported by taxes in the 1700s and 1800s in Vermont. Residents could claim tax exemption by dissenting, but only if they could show evidence that their claim was valid.
Vermont Church and Bible Links