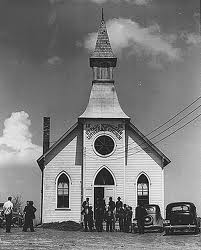 Maine Church records tend to be a abundant resource for the genealogical and historical researcher. In many parts of Maine, church records predate civil records. They for this reason record vital occurrences, providing birth, marriage, and death information and facts which may in any other case be lost. Besides furnishing names and dates, church records may reveal relationships between people and show a family's status in the community. In addition, entries of a personal nature are not uncommon, and these could provide a view into an ancestor's persona or behaviors.
Right before Maine County and city governments gathered vital records, many people noted important times, events, and names in their family Bible. Family Bibles are invaluable research resources. Although the dates cannot be guaranteed, Family Bibles are a tangible link with past generations.
Maine church records aren't often accessed for genealogical research because many of them have not been put on microfilm or properly published. There is no complete survey of state church records available. However, there are fairly complete records for the Congregational Church, which was the most prominent denomination in the state. The Maine Historical Society has the records on file for three Universalist, ten Quaker, and thirteen Baptist groups, as well as more than two dozen records for Congregational churches.
Churches around the state and other repositories probably hold hundreds of other church records for the state of Maine. Baptisms and dismissal and admission records hold a lot of untapped genealogical information.
Some Maine church records can be found in published works, such as the Church of Christ in Buxton's records for 1763 to 1817. The New England Historical and Genealogical Register holds some records for Wells, and other periodicals feature more published church records. The online database for the New England Genealogic Historical Society is constantly being updated and contains some church records for Maine.
Maine Church and Bible Links