Statewide Maine Census records that exist are 1790, 1800, 1810, 1820, 1830, 1840, 1850, 1860, 1870, 1880, 1890 (fragment, see below), 1900, 1910, 1920, 1930 and 1940.
There are Industry and Agriculture Schedules 1860, 1870 and 1880.
The Mortality Schedules for the years 1860, 1870 and 1880. The Union Veterans Schedules exist for 1890.
Prior to the 1820 census, Maine's census records were taken as part of each Massachusetts census. The Kennebec and Hancock records in the 1800 census list where each person lived before coming to Maine, but only the Kennebec records consistently list dates of emigration. The Houlton Plantation census records for Washington County in 1820 are missing, as are half of the 1810 records for Oxford County, and part of the 1800 records for York County.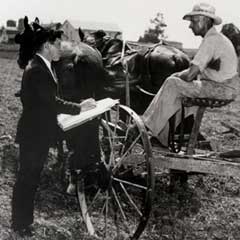 The 1798 direct tax census, which included several 
Massachusetts
 ports, also included certain areas of Maine. That census listed title and land boundaries, acreage, value, dwellings, renters, land owners, and taxes due. Therefore, much of the missing information from the
1800 census
can be taken from the 1798 direct tax census. The remaining 1798 direct tax census records have been put on microfilm. Both the Maine State Archives and the New England Historic Genealogical Society have printed inventories available.
A state census was taken in 1837. However, only some of the records for Portland, Bangor and unincorporated towns have survived and been put on microfilm. The Maine State Archives has them on file. Enumerations for Elliot can be found in a volume at the Maine Historical Society.
Searchable Maine Census Databases and other Helpful Links