There are Industry and Agriculture Schedules 1870 and 1880.
The Mortality Schedules for the years 1870 and 1880. The Union Veterans Schedules exist for 1890.
Nebraska Territory included the portion of Montana to the Continental Divide's east, in 1860. Therefore, enumerations from Nebraska Territory's unorganized regions must be consulted for information on residents of that section of Montana at that time.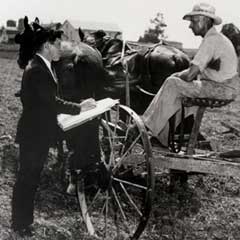 However, Fort Union and Fort Alexander were both enumerated along with the unorganized part of Dakota at the time.
The Ponderay Mountains and Bitterroot Valley enumerations from Spokane County, Washington Territory included the residents of Montana that lived to the Continental Divide's west at the time.
In 1872, Yellowstone National Park was established. Those who lived in that area were included in the 1880 census for Wyoming.
"List of Early Settlers: A List of All Persons (Except Indians) Who Were in What Is Now Montana During the Winter of 1862–63, Which Was the First Winter After the Gold Mines of This Region Had Become Noised Abroad," Contributions to the Historical Society of Montana, Volume 1
. A "census" of miners taken during 1862 to 1863