Montana Counties records vary widely from county to county in both quality as well as quantity. Some have been carefully maintained and some have been much neglected and neglected. A certain amount of Montana records have purely vanished.
List of Montana Extinct Counties
Montana has counties that no longer are in existence. They were organized by the state, provincial, or territorial government. A lot of these counties were established and disbanded within the 19th century; county boundaries have modified very little since Nineteen hundred in the vast most of states. These counties need to be checked out when you are performing genealogy research. Pay attention where the courthouse records went to if the county was abolished or combined with some other county.
Big Horn County, Montana: created by the Territorial Legislature in 1865, renamed Custer in 1877
Edgerton County, Montana: created by the Territorial Legislature in 1865, renamed Lewis and Clark County in 1867
List of Montana Counties with Burned Courthouses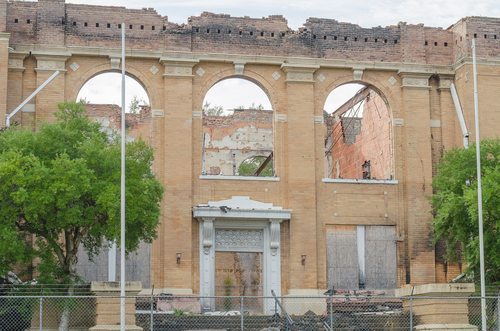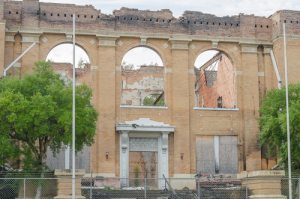 The destruction to Montana courthouses significantly has a affect on genealogists in every way. Not only are most of these historic buildings ripped from our lifetimes, so are the records they housed: marriage, wills, probate, land records, and others. Once destroyed they're gone forever. Even though they have already been put on mircofilm, computers and film burn up as well. The most heartbreaking side of this is the reason that almost all of our courthouses are destroyed at the hands of arsonist. Though, you cannot assume all records were lost. Many Montana counties have experienced a loss of records due to courthouse fires, floods, and theft.
List of Montana Counties
| County | Date Formed | Parent County | County Seat |
| --- | --- | --- | --- |
| Beaverhead | 1865 | Montana Territory as a Original County | Dillon |
| Big Horn | 1913 | Rosebud and Yellowstone Counties | Hardin |
| Blaine | 1912 | Chouteau County | Chinook |
| Broadwater | 1897 | Jefferson and Meagher Counties | Townsend |
| Carbon | 1895 | Park and Yellowstone Counties | Red Lodge |
| Carter | 1917 | Fallon County | Ekalaka |
| Cascade | 1887 | Chouteau and Meagher Counties | Great Falls |
| Chouteau | 1865 | Montana Territory as a Original County | Fort Benton |
| Custer | 1865 | Montana Territory as a Original County called Big Horn County, name changed in 1877 | Miles City |
| Daniels | 1920 | Sheridan and Valley Counties | Scobey |
| Dawson | 1869 | Unorganized lands | Glendive |
| Deer Lodge | 1865 | Original County | Anaconda |
| Fallon | 1913 | Custer County | Baker |
| Fergus | 1885 | Original County | Lewistown |
| Flathead | 1893 | Missoula County | Kalispell |
| Gallatin | 1865 | Original County | Bozeman |
| Garfield | 1919 | Dawson County | Jordan |
| Glacier | 1919 | Teton County | Cut Bank |
| Golden Valley | 1920 | Musselshell and Sweet Grass Counties | Ryegate |
| Granite | 1893 | Deer Lodge and Missoula Counties | Philipsburg |
| Hill | 1912 | Chouteau County | Havre |
| Jefferson | 1865 | Original County | Boulder |
| Judith Basin | 1920 | Cascade and Fergus Counties | Stanford |
| Lake | 1923 | Flathead and Missoula Counties | Polson |
| Lewis And Clark | 1865 | Montana Territory as a Original County called Edgerton County, name changed December 20, 1867 | Helena |
| Liberty | 1920 | Chouteau and Hill Counties | Chester |
| Lincoln | 1909 | Flathead County | Libby |
| Madison | 1865 | Original County | Virginia City |
| McCone | 1919 | Dawson and Richland Counties | Circle |
| Meagher | 1867 | Chouteau and Gallatin Counties | White Sulphur Springs |
| Mineral | 1914 | Missoula County | Superior |
| Missoula | 1865 | Original County | Missoula |
| Musselshell | 1911 | Fergus, Meagher and Yellowstone Counties | Roundup |
| Park | 1887 | Gallatin County | Livingston |
| Petroleum | 1924 | Fergus County | Winnett |
| Phillips | 1915 | Blaine and Valley Counties | Malta |
| Pondera | 1919 | Chouteau and Teton Counties | Conrad |
| Powder River | 1919 | Custer County | Broadus |
| Powell | 1901 | Deer Lodge County | Deer Lodge |
| Prairie | 1915 | Dawson and Fallon Counties | Terry |
| Ravalli | 1893 | Missoula County | Hamilton |
| Richland | 1914 | Dawson County | Sidney |
| Roosevelt | 1919 | Sheridan County | Wolf Point |
| Rosebud | 1901 | Custer County | Forsyth |
| Sanders | 1905 | Missoula County | Thompson Falls |
| Sheridan | 1913 | Valley County | Plentywood |
| Silver Bow | 1881 | Deer Lodge County | Butte |
| Stillwater | 1913 | Carbon, Sweet Grass and Yellowstone Counties | Columbus |
| Sweet Grass | 1895 | Meagher, Park and Yellowstone Counties | Big Timber |
| Teton | 1893 | Chouteau County | Choteau |
| Toole | 1914 | Hill and Teton Counties | Shelby |
| Treasure | 1919 | Rosebud County | Hysham |
| Valley | 1893 | Dawson County | Glasgow |
| Wheatland | 1917 | Meagher and Sweet Grass Counties | Harlowton |
| Wibaux | 1914 | Dawson, Fallon and Richland Counties | Wibaux |
| Yellowstone | 1883 | Custer County | Billings |