Florida Counties and Historical Facts
Florida County records vary widely from county to county in both quality and quantity. Some have been carefully preserved while others have been much abused and neglected. Some Florida records have simply disappeared.
For genealogists doing research in Florida there is no effective replace for an on-site search of county courthouse records.
Florida County Records
The office of the clerk of the courts in each county typically holds the marriage records for that county. County health departments typically hold original death and birth certificates.
The LDS church has put many of the court records on microfilm and made them available at the FHL. Researchers can order copies, as needed.
Most counties have also published "official records" online. Although none have published records for dates later than January 1, 1990.
Those records consist of Deeds, Marriage Certificates, Judgments, Liens, Probate Documents. Indexes to documents from earlier dates are available for some county records. Copies of records can be purchased online. Stendra or Viagra? https://www.rpspharmacy.com/stendra-vs-viagra/
Among the records useful to the genealogist and usually held by the county courthouses are original marriage and divorce records.
Probate court records include wills, administrations, bonds, inventories and appraisements, and guardianships.
Land grants, homesteads, deeds, mortgages, and similar or related records are found in earlier individual books, but for a number of years in most jurisdictions such records have been combined into "Official Record" books. Tadacip http://valleyofthesunpharmacy.com/tadacip/
Recorded plat books, civil and criminal court dockets (case schedules) minutes, order books, naturalizations, incorporations, incompetencies, soldier and sailor discharge records, Confederate oaths of allegiance, delayed birth certificates, and marks and brands are all generally useful as well.
See also a list of links to county and county seat government run websites.
List of Florida Extinct Counties
Florida has counties that no longer exist because they were discontinued, renamed or merged with another county.
A lot of these counties were established and disbanded within the 19th century; county borders have changed very little since 1900.
These are important for genealogy research purposes. Pay attention where the courthouse records went to if the county was eliminated or joined with some other county.
See the History of Florida Counties for more details.
List of Florida Counties with Burned Courthouses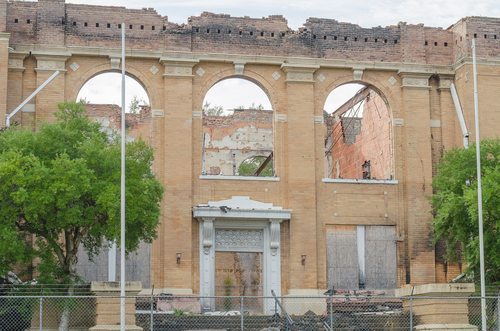 The damage to courthouses greatly has a bearing on genealogists in every way.
Not only are these historic structures torn from our lifetimes, so are the records they housed: marriage, wills, probate, land records, and others.
Once destroyed they're lost forever. Although they have been placed on mircofilm, computers and film burn too.
However, not all records were damaged or lost in some counties.
Baker County Courthouse, constructed in 1888, was lost to fire.
Bradford County Courthouse was burned in 1865, reportedly to destroy a murder indictment along with all other county records. A second courthouse burned in 1875,
Brevard County Courthouse had a Record Loss, unknown causes
Calhoun County Courthouse had a Record Loss, unknown causes
Clay County Courthouse – Court was held in McRae House which burned in 1872 and with it most of the county's judicial records.
Columbia County Courthouse – Numerous prior courthouses, most if not all constructed from logs, fell victim to arsonists in 1848, 1860, 1867, and 1874. Most early records were destroyed.
Dade County Courthouse – Record Loss (Court)
Duval County Courthouse was burned during the Civil War, burned in 1901. Extent of reocrd loss unknown.
Franklin County Courthouse  destroyed by fire in 1887
Gadsden County Courthouse burned in 1849, supposedly an act of arson by a Forbes family slave.
Hamilton County Courthouse may have been destroyed by a tornado prior to 1836. Courthouse was destroyed by fire in 1929 and rebuilt in 1932.
Hernando County Courthouse  destroyed by fire in 1877
Hillsborough County Courthouse, a small log cabin, was burned by Indians during the Second Seminole War
Holmes County Courthouse at Cerro Gordo also burned at least once in the 1870's. Westville Courthouse burned in 1902, and most early county records perished with it.
Jackson County Courthouse  was destroyed by fire on November 30, 1848. All records were destroyed
Lafayette County Courthouse  caught fire on New Year's Eve, 1892, apparently the result of a drunken prank.
Madison County Courthouse burned in 1876 and was replaced by one built in 1880 of brick. This building burned as well, in 1912, and was replaced in 1913 by the present courthouse
Orange County Courthouse, a two-story hewn-log affair, was burned in 1868.  Most of the books and records were destroyed.
Santa Rosa County Courthouse – Record Loss (Marriage & Probate)
Wakulla County Courthouse – Record Loss (Marriage & Probate)
Walton County Courthouse – Record Loss (Marriage & Probate)
Washington County Courthouse – Record Loss
List of Florida Counties
List of Florida Counties