The State of Florida was first seen by the Spanish explorer Ponce de Leon. He called the region La Florida, roughly translated as Land of the Flowers, when he visited it in 1513. It is thought that he chose this name because he was impressed by the many colorful flowers of the region and because he sighted it on Easter, which is called Pascua Florida in Spanish. The State Nickname is " The Sunshine State ". The State Motto is " In God we trust ".
Florida is the most southeastern U.S. state. It shares several borders with the Gulf of Mexico and the Atlantic Ocean. The Florida panhandle is a low strip of land in the northwest section of the state. Much of the rest of the state is a low peninsula, which is why it is known as the "Peninsula State." The terrain of the state consists of marshes, swamps, forests, lakes, and some rolling hills. It also contains both urban regions and farm areas. It became the 27th state on March 3, 1845.
Then, in the late 1800s, many people came to the state as a result of development schemes. That led to continuous population growth until today. From 1950 to 1970, in fact, there was a 145% population increase in Florida. The population increased by 43.4% over the following decade and by 32.7% in the decade after that. People coming to the state from other places made up most of that growth, rather than new people being born in the state. Most of the people who moved to Florida during that time were retirees. Florida is well-known for being a popular state to retire to. Some people coming to the state were also Cuban refugees. Some also came to the area from other states to participate in various growing industries in Florida.
For most of its recent history, the state of Florida has relied heavily on tourism. It used to be a place where people in northern states would vacation in the winter. However, people from all over the country and the world now come to vacation in Florida at all times of year. That is thanks in large part to its coastal resort cities and its many theme parks. In fact, most of the population of the state lives in or around Orlando, Tampa, or Daytona Beach. However, Jacksonville is the state's most populous city, and Miami is also quite busy. Nevertheless, none of those cities are the state's capitol. The capitol is actually Tallahassee.
According to the Honorable John Randolph of Roanoke, Virginia, who served as a United States Representative from Virginia in 1821, Florida was "a land of swamps, of quagmires, of frogs and alligators and mosquitoes." He said that no man would want to immigrate to that area. However, a census of Florida taken in 2000 showed it to have the fourth highest population of any state in the country. So, John Randolph was clearly wrong.
In 1513, Juan Ponce de Leon landed in Eastertide, Florida. That was 94 years before Jamestown, Virginia was settled by the British. All of what is now Florida, as well as parts of Louisiana, Mississippi, and Alabama, soon became known as Spanish Florida.
Fort Caroline, which was near what is now Jacksonville, was settled by French Huguenots in 1564. The following year, the Spanish founded St. Augustine and Fort Caroline was destroyed. St. Augustine was the first permanent American settlement created by Europeans. More fighting between the French and Spanish took place, but the French soon gave up the Florida peninsula. England, however, continued to try to take control of the area at various points.
In fact, England and Spain fought over the territory throughout the 1600s. The Spaniards began to colonize the entire region in order to ward off the English. San Marcos de Apalache, which later became St. Marks, became a large Spanish settlement in the 1680s. The late 1600s, Spain began to fortify St. Augustine. In 1698, they also resettled the Pensacola area. Both of those moves were in an effort to ward off the British and Native Americans that were siding with the British, as well as to ward off the French, who were trying to move into Florida from the west. The British raided the area several times in both 1702 and 1703. The French eventually took over Pensacola, but not until 1720 and only for a short time. Then they gave it back to Spain and helped Spain to ward off English invaders.
A treaty was signed in 1748. However, ten years later France and England were at war with each other again. Spain was afraid that France would lose, which would be bad for Spain's colonial interests. So, they sided with France in 1761. Nevertheless, the signing of the Treaty of Paris in 1763 put an end to the Seven Years War. At that point, Florida and England obtained bits of Florida, while Spain received Havana, Cuba, which had been captured.
The area from the Apalachicola River to the Atlantic was called British east Florida, while the area from the Apalachicola to the Mississippi River was called British West Florida. Royal Botanist John Bartram and a Surveyor named General William Gerard de Brahm were sent to the area to give out land grants, bounties, and other incentives in an attempt to get people to settle the area. Throughout the American Revolution, both areas remained on the British side. So, several Tory refugees came to St. Augustine from the Carolinas and Georgia.
Spain captured Pensacola from the British in 1781. Two years later, the Bahama Islands were traded for the two Floridas. Throughout the 10 years following the Revolutionary War, there were several border disputes between America and Spain. Then, the Pinckney Treaty of 195 established West Florida's northern boundary as the 31st parallel. That same treaty gave about one third of what are now Mississippi and Alabama to the United States.
During the war of 1812, Spain did not specifically attack the United States, but they did side with British forces. In 1814, Andrew Jackson took control of Spanish Pensacola, which had been abandoned. That helped to convince Spain that it wasn't reasonable to try to hold an overseas colony when another nation was trying to acquire that land. The 1821 Adams-Onis Treaty stated that West and East Florida would be given to the U.S. by Spain in order to cover about five million dollars in claims against Spain by citizens of the United States.
That same year, a territorial governor was assigned to the area by Congress, and Congress also created a legislative council consisting of 13 members and a system of territorial courts in Florida. On July 21, 1821, the first two Florida counties were founded. By the time the 1830 territorial census was taken, there were 34,730 people living in Florida. That was 3 years prior to the death of Roanoake's Honorable John Randolph. The population of Florida was 66,500 when it became a state 15 years after that.
The Second Seminole War began in December of 1835 when two companies of soldiers and Francis Langhorne Dade, an Army Major, were massacred. That war lasted for 7 years. 1,500 soldiers died in it and it cost over $20 million. The third Seminole War took place from 1855 to 1858. More than 3,800 runaway slaves, free African Americans, and Native Americans were moved to Indian Territory (present-day Oklahoma) by the time that war ended.
The Armed Occupation Act of 1842 encouraged people immigrating to the area to use weapons to defend their land against Indian raids. If the immigrants managed to keep their land for 5 years, they were able to keep it. The only requirements were that they build a home on their land and cultivate it. On March 3, 1845, Florida became the last of the colonies on the Atlantic coast to become a state. Up to that point, the people of Florida had, at various times, lived under the governments of the United States, Spain, Great Britain, and France.
Florida's county boundaries changed a lot during the following three time periods:
In 1821 when Spain relinquished the area to the United States.
After 1900, when a railroad came to Florida's east coast.
After the post-World War I "Land Boom."
In 1925, the last four Florida counties were formed. For the following 5 years, extremely hot summers, extremely cold winters, and several hurricanes caused several financial problems for Florida residents. It amounted to a depression, which took a long time to improve. Nevertheless, by the year 2000 more than 15.9 million people were living in the state.n the state.
Florida Ethnic Group Research
Florida Hispanic Research – Many Floridians who have Cuban or Spanish ancestry will benefit from the files in the David Masnata Y De Quesada Collection at the University of Miami, Otto G. Richter Library, Archives & Special Collection Department (see Archives, Libraries, and Societies). Masnata became a Cuban exile and moved to New York in 1961. When he left Cuba, he left behind records covering many years of researching family and local history. However, he compiled a new collection of documents on Cuban and Spanish families. A complete description of this collection can be found at <www.library.miami.edu/archives/papers/MASNATA.html>.
Other helpful sources, especially for tracing Spanish or Cuban ancestry:
Cuban Genealogy Club of Miami, FL, Inc., 5521 SW 163 Ave., Southwest Ranches, FL 33331 <www.cgcmiami.org/cuba>
Cuban Genealogical Society, P.O. Box 2650, Salt Lake City, UT 84110 <www.rootsweb.com/~utcubangs>
Los Floridanos Society, Inc., P.O. Box 4043, St. Augustine, FL 32085 . Los Floridanos Society represents descendants of the early Spanish settlers of St. Augustine, Florida, who arrived during the "First Spanish Period, 1565–1763." Currently, the society represents the Solana and Sanchez families.
Cuban Heritage Collection, Otto G. Richter Library, University of Miami, Florida (see Archives, Libraries, and Societies). Cuba GenWeb includes church records on the website.
Other resources include:
Caribbean Historical & Genealogical Journal. Published four times a year by TCI Genealogical Resources, P.O. Box 15839, San Luis Obispo, Calif. 93406.
Carr, Peter E. Genealogical resources of Hispanic Central & South America. San Luis Obispo, Calif.: TCI Genealogical Resources, 1996.
Carr, Peter E. Guide to Cuban Genealogical Research—Records and Sources. Chicago: Adams Press, 1991.
Feldman, Lawrence H. Anglo-Americans in Spanish Archives: Lists of Anglo-American Settlers in the Spanish Colonies of America: A Finding Aid. Baltimore: Genealogical Publishing Co., 1991.
Platt, Lyman. D. Cuba General Research Guide. Salt Lake City: Institute of Genealogy and History for Latin-America, 1991.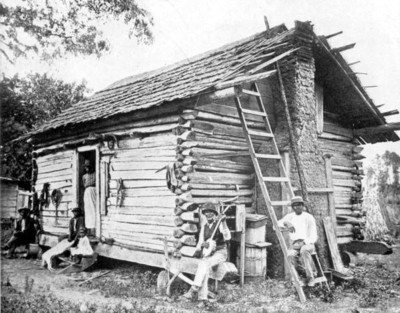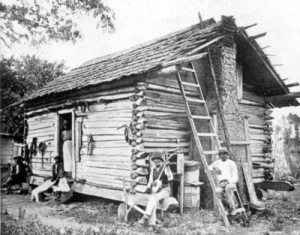 Other African American Research  – The Black Experience: A Guide to Afro-American Resources is a compilation by the Florida State Archives. It is available at the archives, as well as online. It contains many records of African American life in Florida. The collection lists record groups, coverage dates, source descriptions, and coverage dates for various African American resources.
The Florida State Archives also hols several other African American resources. Some of them include:
Slave Books
African American Church Membership Lists
The Governors' Administrative Correspondence
Black Teacher Association Papers
The Papers of Judge Joseph Lee, a Prominent African American Republican of Duval County
African American Marriage Records
Deeds Documenting African American Ownership of Land
Probate Files Containing Wills
Appraisement Inventories
Slave Lists
Indexes of "Colored" or "Negro" marriages are available for the counties of Gulf, Gadsden, and Leon only. Researchers should also check court-order books, mortgages, chancery case files, guardianships and similar records for information.
Some African American midwife applications for the Florida Midwifery Program are contained in Midwifery Program Files, 1924-75, which is a collection held at the Florida State Archives.
1868 voter registration rolls offer some information on African Americans. That information includes names, and naturalization statuses.
Some research centers available for African-American research are:
Florida Agricultural and Mechanical University, Tallahassee, FL 32307 <www.famu.edu/acad/coleman/index.html> the state's "historically black university," maintains an African American Collection, including a microform reproduction of the New York Public Library's Schomburg Collection of Negro Literature and History, an important resource for the study of African American people.
The African-American Research Library and Cultural Center, 2650 Sistrunk Blvd., Ft. Lauderdale, FL 33311 <www.broward.org/aarlcc.htm> contains more than 75,000 books, documents, artifacts, and related materials that focus on the experiences of people of African descent. Local history is a cornerstone of the available resources.
The Black Archives Collection, History and Research Foundation of South Florida, Inc., The Joseph Caleb Community Center, 5400 NW 22nd Ave., Miami, FL 33142 constitutes another resource for researchers.
There are currently two African-American societies in Florida: Afro-American Historical and Genealogical Society-Central Florida Chapter and South Jacksonville African American Historical & Genealogical Society.
Florida African American Books (amazon.com)
"Florida's Black Public Officials, 1867–1924, 1998 by Brown, Carter, Jr.
"African Americans in Florida", 1993 by Jones, Maxine D. and Kevin M. McCarthy.
"Slavery in Florida: Territorial Days to Emancipation", 2000 by Rivers, Larry E.
"Slavery and Plantation Growth in Antebellum Florida, 1821–1860", 1973 by Smith, Julia Floyd.
"Seminole of Florida: Indian Census 1930–1940, with Birth and Death Records 1930–1938", 1997 by Bowen, Jeff.
Kersey, Harry A. The Seminole and Miccosukee Tribes: A Critical Bibliography. Bloomington: Indiana University Press, 1987.
Lantz, Raymond C. Seminole Indians of Florida, 1850–1874. Bowie, Md.: Heritage Books, 1994.
______. Seminole Indians of Florida, 1875–1879. Bowie, Md.: Heritage Books, 1995.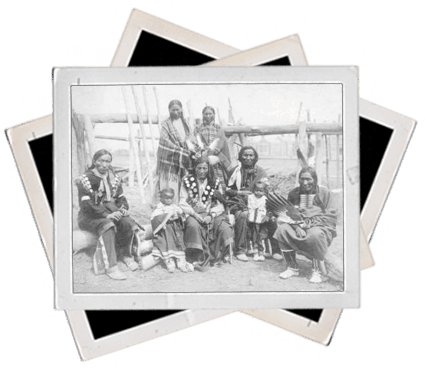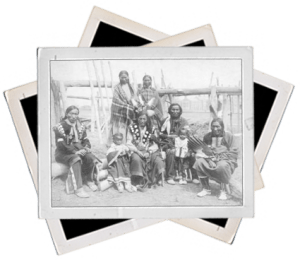 Other Native American Research – There are three tribes of modern "Florida Indians." they are the Creek, Seminole, and Miccosukee tribes. They banded together in the 1800s when they were moved to Oklahoma by the thousands, eventually creating one of the "Five Civilized Tribes." many of them live on reservations in Florida now, some of which are located in the Everglades. The index to Final Rolls of the Five Civilized Tribes in Indian Territory: Choctaw, Chickasaw, Cherokee, Creek, Seminole is the best place to start research on Native Americans in Florida.
The Miccosukee reservation on the Tamiami Trail outside of Miami is a good source of information. So are the following Seminole libraries:
Billy Osceola Memorial Library
Dorothy Scott Osceola Memorial Library, (Broward County)
Willie Frank Library (Hendry County)
Tampa Reservation Library
Immokalee Reservation Library
There are over 3,000 Seminoles living in Florida today. They have a website, which details information about their 6 reservations. Those reservations are located at Big Cypress, Brighton, Fort Pierce, Hollywood, Immokalee and Tampa
" Tracing Ancestors Among the Five Civilized Tribes: Southeastern Indians Prior to Removal"., 2002 by Lennon, Donna Rachal.
"So You Think There's a Seminole in Your Family Tree?", 1997 by Wickman, Patricia R., Ph.D.
Florida Native American Books (amazon.com)
Other Ethnic Groups – Florida is a melting pot of people from different backgrounds, beyond the historical presence of Native Americans and African Americans. Hispanic migration did not occur until the last half of the twentieth century, except for the Spanish colonial period. Among the earliest colonies still traceable are the Minorcans, who came from the Mediterranean, Greek, Spanish, and Italian isles with Dr. Andrew Turnbull to settle his ill-fated New Smyrna plantation on the coast south of St. Augustine in 1768. See: Griffin, Patricia C. Mullet on the Beach: The Minorcans of Florida, 1768–1788. St. Augustine, Fla.: St. Augustine Historical Society, 1990.
Rasico, Philip D. The Minorcans of Florida: Their History, Language, and Culture. New Smyrna Beach, Fla.: Luthers, 1990. Quinn, Jane. Minorcans in Florida: Their History and Heritage. St. Augustine, Fla.: Mission Press, 1975.
Immigration to southern Florida in the 1920s by Jewish U.S. northeasterners of European heritage boosted today's Jewish population. As a result, there are many Jewish genealogical societies and Holocaust Museums located in Florida, including Jacksonville, Broward County, Greater Miami, Orlando, Palm Beach, Southwest Florida, Tallahassee, and Tampa Bay. Most can be located online through standard search engines.
Florida History Databases and other Helpful Links
The websites below will provide state-specific details to those in search of information for Florida genealogy work.