Florida Birth, Marriage, Divorce along with Death records, also known as vital records, give details about crucial occasions in your ancestors life. Vital records, usually stored by a civic office, can give a person a much more complete picture of one's ancestor, assist you to distinguish between two people with the exact same name, and allow you to locate links to a brand new generation. They could consist of information like the occurrence date and place, parents' names, profession and residence. The cause of death is also included in the majority of Florida death records.
Florida vital records certainly are a foundation of Florida genealogy and family history research because they were usually recorded at or near the time of the event, making the record more likely to be reliable. This page contains links, details that can help you obtain copies from Florida state and county vital records keepers. Vital records (births, deaths, marriages, and divorces) mark the milestones of our lives and are the framework of genealogy and family history research.
Florida Department of Health, issues, documents, and stores certified copies of vital records including birth, marriage, divorce death certificates for occurrences that took place in Florida.  To verify current fees or for information on how to expedite a document, call (904)359-6900 or visit the visit our website.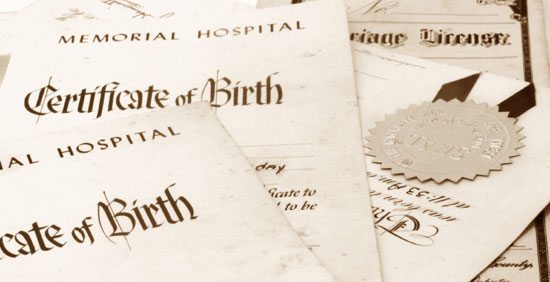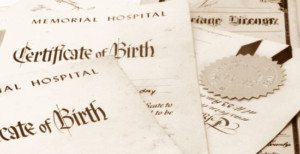 Ordering Florida Birth  Certificates: The Department of Health  has some Birth Certificates dating back to April 1865 and some city health departments have some additional scattered records (e.g., Jacksonville, 1893-1913; Pensacola, 1897-1916).. The majority of records date from January 1917 to present. The fee  is $9 with additional copies at $4 each when requested at the same time. If a Birth record is not found, you will be issued a "not found" statement in lieu of the certification
Ordering Florida Death Certificates: The Department of Health  has some Death Certificates dating back to 1877, but the first state law mandating registration of deaths was passed in 1899, and records before 1917 are spotty. The majority of records date from January 1917 to present. The fee  is $5 with additional copies at $4 each when requested at the same time. If a Death record is not found, you will be issued a "not found" statement in lieu of the certification.
Ordering Florida Marriage and Divorce Certificates:  The Department of Health  has some Marriage Certificates from June 6, 1927 to present. The fee  is $5 with additional copies at $4 each when requested at the same time. For Marriage Record prior to June 6, 1927 is obtainable from the county Clerk of Court where the Marriage License or Divorce was issued.. The fee for the copy varies.
How to Order Florida Vital Records
Physical and Mailing Address: Department of Health, Bureau of Vital Statistics, P.O. Box 210, 1217 Pearl Street (Zip 32202), Jacksonville, FL 32231-0042; PH (904) 359-6900 Ext. 1029. All mail orders should include a Personal check or money order made payable to Bureau of Vital Statistics. Do not send cash.
Website Address: http://www.floridahealth.gov/certificates/certificates/index.html
Ordering Vital Records Online – get the certificates within 2-5 days with a credit or debit card from USAVital.com or VitalChek.com
Ordering Vital Records by Mail: You can download an application online for Florida Birth Certificate, Marriage Certificate, Divorce Certificate, Death Certificate Applications. Please allow up to 4-7 weeks for processing of all type of certificates ordered through the mail.
In Person: Requests may be made at the state office in Jacksonville, located at 1217 Pearl Street. Most certificates can be issued while you wait.
Other Florida Forms Records
Background of Florida Vital Records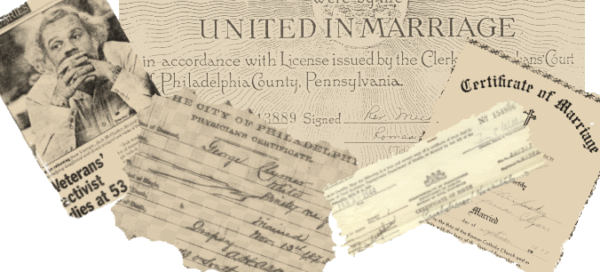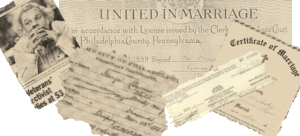 Any death and birth records filed in Florida from January 1917 onward can be found at the Department of Health, Office of Vital Statistics. Marriage records from June of 1927 onward can also be found there. Researchers should note that birth records that are less than 100 years old can not be accessed by the public. Researchers interested in information on records at the Department of Health, Office of Vital Statistics should visit their website or submit request forms by mail.
Local county health departments also hold copies of death and birth certificates. Researchers should contact the appropriate county offices to inquire about those records. County courthouses hold records of marriages, annulments, and divorces. Visit their websites or call to inquire about information.
Many libraries across Florida, as well as across the country, have microfiche records of deaths and marriages on file. Ancestry.com and the Florida State Genealogical Society website each list several of those records and indexes.
Although the Office of Vital Statistics holds some birth records from 1865 to 1916, official birth registration was not a requirement until 1917. Certain records that are not held on the state level may be available at county health department offices. The Salt Lake City Family History Library (FHL) holds the records for deaths and births in Pensacola from 1891 to 1910. However, anyone inquiring about those records must be over 18 and be the person listed on the certificate, have a court order to view the certificate, or be the legal representative, guardian, or parent of the person listed on the certificate.
In some cases, people may bot have had an original birth certificate. So, some birth records were filed several years after a person was born. The Florida State Archives holds those delayed birth certificate records for 14 of the counties in the state. County health departments also have several of those records on file. Most delayed birth records were registered in or after 1942.
Most Florida death records are from 1877 onward. However, the state didn't begin trying to regulate death records until 1899. Even then, records were not recorded consistently. Consistent death record recording didn't begin until 1917. researchers should check health departments in the counties of interest for those records. Some records, have been deposited in historical societies and libraries. For instance, several "death certificates and burial permits" from the 1870s and 1880s were sent to the local historical society library in St. Augustine from the St. Augustine Health Department. Anyone who can pay the small fee can obtain death records. However, the sections on cause of death are not available to the public until the record is at least 50 years old.
The Office of Vital Statistics holds marriage, annulment, and divorce records that were filed from June 6, 1927 onward. The county clerk of the courts in the county of interest should be consulted for earlier records.
As far back as the 1820s, marriage records were recorded in some counties. The clerk of the courts at the county courthouse should be asked for marriage license application copies. Researchers must fill out standard forms to request that information.
Adoption records in Florida are sealed. The circuit court clerk's office in each county holds the adoption records for that county. The birth family's medical background is told to the adoptive family at the time of the adoption. The adoptee can obtain that information themselves after they reach the age of 18. They can do so by contacting the Florida Department of Children and Families, Florida's Adoption Information Center.
The Florida Adoption Reunion Registry was started in 1982. Applications for the registry can be obtained from the registry or from the Florida Adoption Information Center. There is a one-time fee to join the registry.
Searchable Florida Vital Records Databases and Links
Names and Abstracts from the Acts of the Legislative Council of the Territory of Florida, 1822–1845 (Pass- A-Grille Beach, Fla.: William A. and Janet B. Wolfe, 1985) – contains numerous divorces and resulting name-changes