Ohio Birth, Marriage, Divorce and Death records, also known as vital records, provide specifics about crucial occasions in your ancestors life.
Vital records, usually maintained by a civic office, gives people a far more complete picture of one's ancestor, allow you to differentiate between two people utilizing the identical name, and help you uncover links to a completely new generation. They could consist of information and facts like the occasion date and place, parents' names, occupation and residence. The cause of death is also listed in the majority of Ohio death records.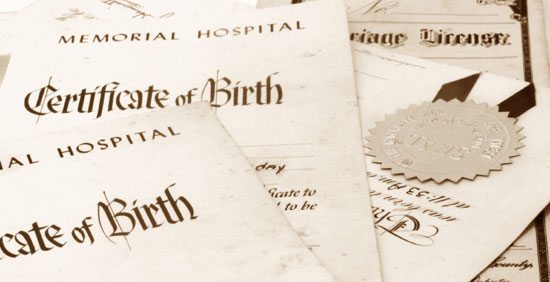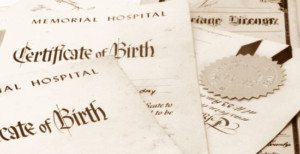 Ohio vital records really are a cornerstone of Ohio ancestors and family history research simply because they were typically documented at or near the time of the occurrence, helping to make the record more likely to be reliable. This webpage contains links, information that will help you request copies from Ohio state and county vital records keepers. Vital records (births, deaths, marriages, and divorces) mark the milestones of our lives and are the foundation of family history research.
Ohio Health Department, issues, documents, and stores certified copies of vital records including birth, marriage, divorce death certificates for occurrences that took place in Ohio.  To verify current fees and information the telephone number is (614) 466-2531.
How to Order Ohio Vital Records
Physical Address: Ohio Department of Health, Vital Statistics, 225 Neilston Street, Columbus, OH 43216; (614) 466-2531
Mailing Address: Vital Statistics, Ohio Department of Health, P.O. Box 15098, Columbus, OH 43215-0098. All mail orders should include a Personal check or money order made payable to Treasury, State of Ohio. Do not send cash.
Website Address: www.odh.ohio.gov/vitalstatistics/
Ordering Vital Records Online – get the certificates within 2-5 days with a credit or debit card from USAVital.com or VitalChek.com
Ordering Vital Records by Mail: You can download an application online for Ohio Birth Certificate, Marriage Certificate, Divorce Certificate, Death Certificate  Applications. Please allow up to 4-6 weeks for processing of all type of certificates ordered through the mail.
Ohio Archives / Library Vital Records
The Archives Division has copies of births before 1908, death before 1944 and marriage records before 1949.
Background of Ohio Vital Records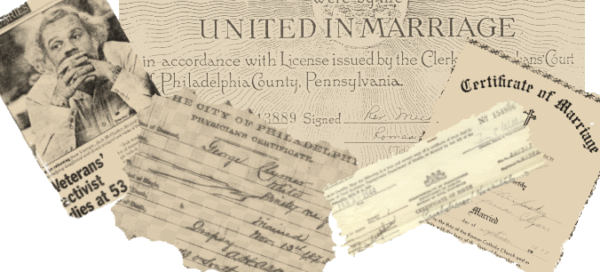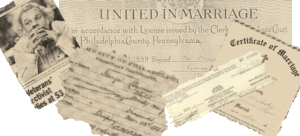 A law was enacted in 1856 and 1857 in the state of Ohio. That law required the statewide recording of marriages, deaths, and births. However, it wasn't widely adhered to. In 1867 another law was enacted that required death and birth records to be recorded. Some of those records are still available today. There are also two groups of pre-1867 death records available. One is records of those who died during cholera epidemics. The other is a list of deaths of military veterans. However, those lists are not necessarily complete. The current system of recording births and deaths in the state of Ohio began when another law was enacted on December 20, 1908.
Researchers who are looking for death or birth records for Ohio residents from before 1908 should start by checking the county probate court records. Many records are also on file at the Salt Lake City Family History Library (FHL), as well as at the Ohio Historical Society.
Birth records from December 19, 1908 onward and death records from January 1, 1945 onward can be found at the Ohio Department of Health, Division of Vital Statistics.
Death certificate copies spanning the time period of December 20, 1908 to December 31, 1944 can be found at the Ohio Historical Society. An online index for 1913 to 1937 can be found on the Ohio Historical Society index. The Ancestry.com website also lists Ohio death record indexes for the years of 1958 to 2000.
Some Ohio cities recorded death and birth records separately. Researchers should check for those records at city health departments.
County probate clerk offices held marriage records until September 1, 1949. From that point forward marriage records were recorded on a statewide level. No index for statewide marriages before September 7, 1949 is available. The indexes for 1949 onward lists marriage certificate filing dates. Researchers can ask the Ohio Department of Health, Division of Vital Statistics to search those abstracts and indexes for relevant information. However, only the county probate court where the marriage license was originally issued can provide a certified copy of a marriage record.
The FHL has an index called the IGI, which lists marriages that occurred up until around 1865. Ohio marriage records typically include the date, the names of both parties, the county where the marriage took place, the name of the official overseeing the ceremony, and the residences of both parties. They may also include the specific location where the marriage ceremony was held.
The Ohio Network of American History Research Centers and the Ohio Historical Society are constantly collecting early Ohio vital records, including marriage, birth, and death records. Researchers should contact both organizations for information on available records. County courthouses may also hold useful vital records.
Marriages that took place in Cincinnati were recorded in Hamilton County. However, a courthouse fire led to the destruction of many of those records. The WPA created an index of the surviving records. Those records included licenses and returns, as well as applications. Many lost records have also been reconstructed by genealogists using newspaper information, original certificates, and records from individual ministers. Cincinnati was also a "no questions asked" area for marriages, also known as a "Gretna Green" area. That means that records listed in Cincinnati may not be available in general records from Ohio, Kentucky, or Indiana.
Many marriage records from Ohio have been published, including several reconstructed Hamilton County marriage records.
The Daughters of the American Revolution (DAR) have compiled many Ohio marriage records from families and other sources. Those records are on file at the State Library of Ohio. Many vital records can also be found in local genealogical societies.
Divorce records have been kept by the court of common pleas in each county since 1851. Records from before that time can be found in various places, including the court of common please, chancery court, and supreme court.
Searchable Ohio Vital Records Databases and Links