South Carolina Birth, Marriage, Divorce and Death records, also referred to as vital records, produce details about important occasions in your ancestors life.
Vital records, generally maintained by a civic authority, can give people an even more complete picture of your ancestor, assist you to differentiate between two people with the same name, and allow you to locate links to a new generation. They could comprise of information like the occurrence date and place, parents' names, profession and residence. The cause of death is also listed in many South Carolina death records.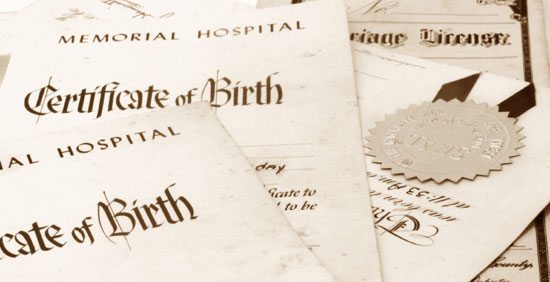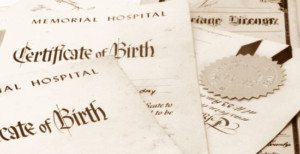 South Carolina vital records certainly are a cornerstone of South Carolina ancestors and family history research because they were typically recorded at or near the time of the occurrence, helping to make the document more likely to be correct. This page includes links, information that can help you obtain copies from South Carolina state and county vital records keepers. Vital records (births, deaths, marriages, and divorces) mark the milestones of our lives and are the foundation of family history research.
South Carolina Department of Health and Environmental Control, issues, documents, and stores certified copies of vital records including birth, marriage, divorce death certificates for occurrences that took place in South Carolina.  To verify current fees or for information on how to expedite a document, call (803) 898-3630. The fee for South Carolina Birth, Marriage, Divorce and Death Certificates is $12, additional copies of the same records ordered at the same time of certification are $3.00 each.
Ordering South Carolina Birth and Death Certificates: The Office of Vital Records has Birth and Death Certificates from January 1915 to present. City of Charleston births from 1877 and deaths from 1821 are on file atCharleston County Health Department. Ledger entries of Florence City births and deaths from 1895 to 1914 are on file at Florence County Health Department. Ledger entries of Newberry City births and deaths from the late 1800′s are on file at Newberry County Health Department. These are the only early obtainable records.
Ordering South Carolina Marriage Certificate: The Office of Vital Records has marriage records from July 1950 to present. For Marriage Certificates from 1911 to July 1950, contact the Office of Probate in county where the marriage license was issued. The fee for the copy varies.
Ordering South Carolina Divorce Certificate: The Office of Vital Records has marriage records from July 1962 to present. For Divorce Certificates since April 1949 to present, contact the Clerk of Court in county where license was issued. The fee for the copy varies.
How to Order South Carolina Vital Records
Physical and Mailing Address: Office of Vital Records, SC DHEC, 2600 Bull Street, Columbia, SC 29201. All mail orders should include a Personal check or money order made payable to SCDHEC. Do not send cash.
Website Address: http://www.scdhec.gov/administration/vr/
Ordering Vital Records Online – get the certificates within 2-5 days with a credit or debit card from USAVital.com or VitalChek.com
Ordering Vital Records by Mail: You can download an application online for South Carolina Birth and Death Certificate or Marriage and Divorce Certificate Applications. Please allow up to 2-4 weeks for processing of all type of certificates ordered through the mail.
In Person:  Stop in any state, regional or county office complete an application for a certified copy of a birth, death, marriage or divorce certificate. Average processing time is 30-45 minutes Most certificates can be issued while you wait. List of Vital Records Services Office locations
Background of South Carolina Vital Records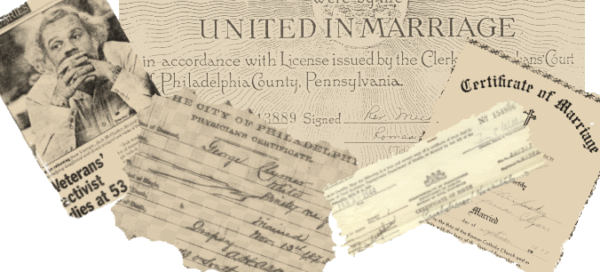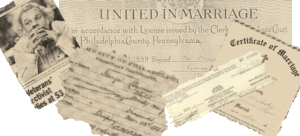 On September 1, 1914, a law was passed in South Carolina. That law required that all deaths and births be registered. However, it wasn't until 1915 that the law was actually put into practice. After a few years, about 90% of the state's population was complying with the law. The state holds the original death and birth certificate records. However, copies may be obtained through the Office of Vital Records and Public Health Statistics at the South Carolina Department of Health and Environmental Control. Requests can be made by phone and paid for using MasterCard or Visa. However, there will be additional fees for mailing the information and for rush requests.
Although the state holds death and birth records, copies have been given to each county in the state. Also, some cities in South Carolina do have death and birth records on file from the time before registration was mandatory on a statewide level. For example, the city of Charleston has birth records dating back to 1877, while its death records date back to 1821. Another example is the city of Georgetown, which began recording vital records in 1883. There were also several parishes established by the Church of England in 1706. They recorded marriages, christenings, burials and other vital information that could be useful to researchers who are interested in South Carolina's colonial history.
Prior to 1911, there was no law requiring marriage licenses in the State of South Caroline. There was also no registration requirement. On July 1, 1977, Assembly Act No. 70 was passed. It was "An Act to Require Marriage Licenses and Regulate Their Issuances." Each county probate judge has marriage license records on file. Both common law marriages and those that were performed by canonical law were recognized before 1911. Although several early marriages were documented by various churches, the recorded marriages only accounted for a very small portion of marriages that actually took place. Premarital agreements were often made in earlier times. Also, widows would often make settlements with their second husbands in order to protect the children that they had with their first husbands. Records of those sorts of events are extant for approximately 1760 to 1890. The Salt Lake City office of the Family History Library (FHL) has many of those records on file. Some can also be found at the South Carolina Department of Archives and History, or in county conveyance books. Many marriages have also been documented in newspapers from 1732 to the present day.
The process of divorce was illegal in the state of South Carolina up until 1949. County courts have handled divorce cases ever since then and those records can be obtained at the county court clerk's office. Some records were also lost in various courthouse fires.
Searchable South Carolina Vital Records Databases and Links