Michigan Birth, Marriage, Divorce as well as Death records also known as vital records, provide you with specifics about significant occasions in your ancestors life. Vital records, generally kept by a civic authority, can provide people an even more comprehensive picture of your ancestor, enable you to distinguish involving two people using the exact same name, and help you discover links to a completely new generation. They can include information like the event date and place, parents' names, profession and residence. The cause of death is also provided in many Michigan death records.
Michigan vital records are a foundation of Michigan genealogy and family history research simply because they were typically recorded at or close to the time of the event, helping to make the document more likely to be reliable. This web page contains links, information that will help you obtain copies from Michigan state and county vital records keepers. Vital records (births, deaths, marriages, and divorces) mark the key events of our lives and are the cornerstone of genealogy research.
Michigan Department of Health, issues, documents, and stores certified copies of vital records including birth, marriage, divorce death certificates for occurrences that took place in Michigan.  To speak to a customer service representative the telephone number is 517-335-8666.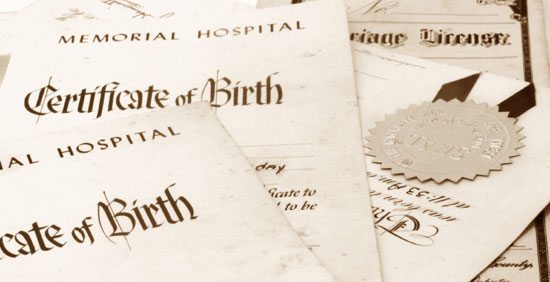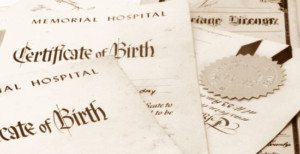 Ordering Michigan Birth, Marriage and Death Certificates: The State Vital Records Office has records from 1867 to present. Some of the records, especially pre-1906 births, pre-1897 deaths and pre-1926, were not filed with the state. The fee for a birth certified copy is $26, additional copies of same record ordered at same time are $12.00 each. Copies of birth and death records may also be obtained from the County Clerk in county where event occurred.  For earlier marriage records, check with County Clerk in county  where license was issued. Fees vary from county to county.
Ordering Michigan Divorce Certificates: The State Vital Records Office has divorce records from 1897.  For earlier records, check with the County Clerk in county where divorce was granted.
How to Order Michigan Vital Records
Physical and Mailing Address: 201 Townsend Street Capitol View Building 3rd Floor Lansing MI 48913; (517) 335-8666.
Physical and Mailing Address: Vital Records Request, P.O. Box 30721, Lansing, MI 48909. All mail orders should include a Personal check or money order made payable to State of Michigan. Do not send cash.
Website Address: http://www.michigan.gov/mdch/
Ordering Vital Records Online – get the certificates within 2-5 days with a credit or debit card from USAVital.com or VitalChek.com
Ordering Vital Records by Mail: You can download an application online for Michigan Birth Certificate, Marriage Certificate, Divorce Certificate, Death Certificate Applications. Please allow up to 4-6 weeks for processing of all type of certificates ordered through the mail.
Background of Michigan Vital Records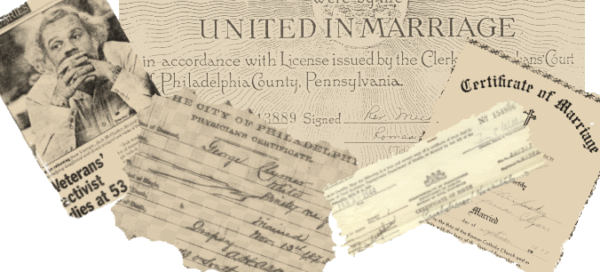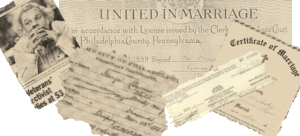 In 1805 a marriage registration law was put into place in Michigan. So, those are the oldest vital records available to the public for the state. Those records were recorded in the county where the event took place. Another law was later passed which required all marriage records that were recorded after April 1, 1867 to be transferred to the Secretary of State by each county clerk. Death and birth record copies were also sent to the state. They begin for each county In January of 1867. Some earlier records are available, but not for all counties. Record keeping was not widely enforced until a law was passed in 1905. Records of divorces date back to 1897. The Michigan Department of Community Health, Vital Records Requests, P.O. Box 30721, Lansing, MI 48909 can supply photocopies of those records.
Every Michigan marriage, divorce, and death record is available to the public. However, only birth records that are more than 100 years old are publicly available. Researchers can apply to any agency that has copies of those public records in order to receive photocopies of them for a small fee. Birth records that are not yet 100 years old are only available to the person whose name is on the certificate, their heirs, parents, legal guardians, or other legally certified persons. Heirs are typically considered to be any people who can prove blood ties to the person whose name is on the certificate. However, heirs must provide their relationship to the person whose record it is and that person must be dead. Proof of their place and date of death must also be supplied.
In order to receive certified copies of vital records, those requesting the records must fill out official forms. Those forms can be found online.
Mandatory recording of marriages in Michigan began in 1867. Some county clerks hold marriage records from earlier dates. Each county charges different amounts for those records. Death and birth records may also be kept by clerks in certain townships.
The Genealogical Death Indexing System (GENDIS) is maintained by the Michigan Department of Community Health Some death records are available on its website. It has been copied there from microfilmed records. The information on those records includes the person's name, the county in which they died, the date of their death, and their father's last name. There are more than 200,000 records in the GENDIS system so far. They range from the year 1867 to 1897. More records are expected to be added to GENDIS at a later date.
The Allen County Public Library, which is located in Fort Wayne, Indiana, has indexes of certain vital records from Michigan on file. Other indexes can be found at the Michigan State Archives, Library of Michigan, and in the Detroit Public Library's Burton Historical Collection.
Some of the forms in the Burton Historical Collection are Marriage Returns from Wayne County, Michigan. Ministers filled them out and then sent them to the county clerks. That practice went on from 1818 to 1888. However, most of the available records are only for the years 1860 through 1877. Information on those forms includes Marriage Dates, Groom Names, Bride Names, Colors/Races, Birthplaces, Occupations, Residences and Ages.
Searchable Michigan Vital Records Databases and Links