West Virginia Birth, Marriage, Divorce along with Death records, generally known as vital records, provide you with specifics about important occasions in your ancestors life. Vital records, generally maintained by a civic authority, can provide you an even more complete picture of your ancestor, make it easier to differentiate involving two people with the same name, and allow you to locate links to a brand new generation. They can include information like the occasion date and place, parents' names, occupation and residence. The cause of death is also provided in most West Virginia death records.
West Virginia vital records certainly are a cornerstone of West Virginia genealogy and family history research because they were normally recorded at or near the time of the event, making the document more likely to be accurate. This webpage includes links, information and facts that can help you request copies from West Virginia state and county vital records keepers. Vital records (births, deaths, marriages, and divorces) mark the key events of our lives and are the cornerstone of ancestors and family history research.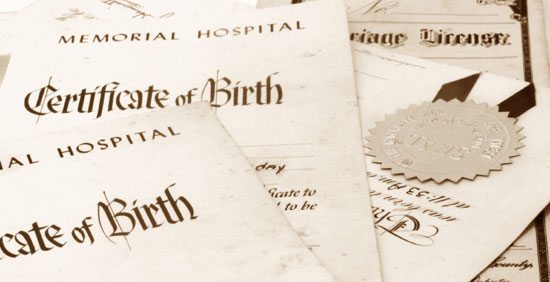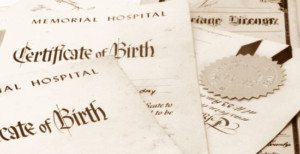 West Virginia Vital Registration Office, issues, documents, and stores certified copies of vital records including birth, marriage, divorce death certificates for occurrences that took place in West Virginia.  To verify current fees and information the telephone number is (304) 558-2931.
Until 1863 West Virginia was part of Virginia, See 
Virginia Vital Records
 for Info and links for years prior to 1863.
Ordering West Virginia Birth and Death Certificates: The State Vital Registration Office has birth records from January 1917 to present. The fee for all certified copy are $12. For earlier records, contact the Clerk of County Court in the county where event occurred.
Ordering West Virginia Marriage Certificates: The State Vital Registration Office has marriage records from 1921 to present and Certified copies available from 1964. The fee for marriage certified copy are $12. For earlier records, contact the County Clerk in the county where license was issued.
Ordering West Virginia Divorce Certificates: The State Vital Registration Office has divorce records from 1968 to present and Certified copies are not available from State office.. The fee for divorce certified copy are $12. For earlier divorce records, contact the Clerk of Circuit Court, Chancery Side, in the county where divorce was granted.
How to Order West Virginia Vital Records
Physical and Mailing Address: Vital Registration, Division of Health, 350 Capitol St, Rm 165, Charleston, WV 25301-3701; (304) 558-2931; Info: (304) 558-2931; Fax: (304) 558-1051. All mail orders should include a Personal check or money order made payable to Vital Registration. Do not send cash.
Website Address: http://www.wvdhhr.org/bph/hsc/vital/
Ordering Vital Records Online – get the certificates within 2-5 days with a credit or debit card from USAVital.com or VitalChek.com or use the West Virginia.gov Vital Records Application which is processed within 10-15 business days.
Ordering Vital Records by Mail: You can download an application online for West Virginia Birth Certificate, Marriage Certificate, Death Certificate Applications. Please allow up to 4-6 weeks for processing of all type of certificates ordered through the mail.
Background of West Virginia Vital Records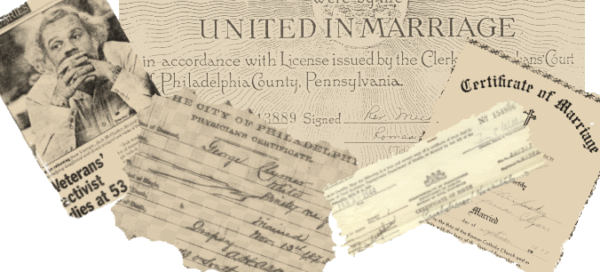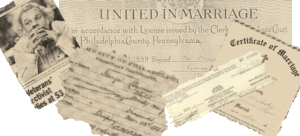 Most of the counties in West Virginia were formed by June 20, 1863. Only 5 counties were formed later. The counties that existed at that time were under the same law system as the counties in Virginia. Those laws included the mandatory recording of both marriages and births starting in 1853. In 1896 deaths and births stopped being recorded at the county level in Virginia. However, the practice of recording them at the county level continued in most of West Virginia until at least 1900. Recording of those vital records at the state level started on January 1, 1917. However, most of the records from that year until 1920 were burned in a fire. So, records after 1920 are more likely to be available today.
The Charleston Archives and History Library has copies of vital records from the years of 1853 to 1900 on file on microfilm. Similar records can be found at the Family History Library (FHL) and the Library of Virginia. The West Virginia Department of Health and Human Resources, Health Statistics Center, 350 Capitol St., Rm. 350, Charleston, WV 25301-3701 will provide certified record copies for a fee. However, only certified copies of records dating from 1920 onward are available.
The Charleston Archives and History Library has 1852 to 1930 birth certificates (including delayed registrations) and 1917 to 1973 death certificates on file. So does the FHL in Salt Lake City, Utah. Church officials were required to record marriages in specific marriage registers in Virginia's early days. However, most of those registers have been lost over time. Civil authorities were given copies of records from ministers by law beginning in 1780. However, that only lasted until 1853. At that point, county clerks took over the responsibility of issuing marriage licenses and keeping registers of marriages. Couples wishing to marry had to fill out a form listing all of the following information:
Full Names
Ages
Places of Birth and Residence
Proposed Marriage Date and Place
Marital Status (Single or Widowed)
Names of Parents
Occupation of the Groom
Name of the Minister
Records still in the possession of county clerks have been placed on microfilm by the FHL. Some early marriage records have also been published or transcribed over the years. Many West Virginia libraries and historical societies have some of those published records on file. The Health Statistics Center has an index of marriage records from 1921 onward. They can provide certified marriage license copies for all licenses issued from 1964 onward.
The clerk of the circuit court in each county holds divorce records for divorces that were granted in that county.
Searchable West Virginia Vital Records Databases and Links