Massachusetts Birth, Marriage, Divorce along with Death records, generally known as vital records, supply specifics about crucial events in your ancestors life. Vital records, generally stored by a civic office, can provide a person an even more comprehensive picture of one's ancestor, help you distinguish involving two people using the same name, and help you discover links to a brand new generation. They might include information like the occasion date and place, parents' names, occupation and residence. The cause of death is also included in the majority of Massachusetts death records.
Massachusetts vital records really are a foundation of Massachusetts ancestors and family history research because they were typically recorded at or close to the time of the occurrence, helping to make the document more likely to be accurate. This web page includes links, information and facts that can help you obtain copies from Massachusetts state and county vital records keepers. Vital records (births, deaths, marriages, and divorces) mark the key events of our lives and are the basis of family tree and ancestors research.
Massachusetts Registry of Vital Records Office, issues, documents, and stores certified copies of vital records including birth, marriage, divorce death certificates for occurrences that took place in Massachusetts.  To speak to a customer service representative the telephone number is (617) 740-2600.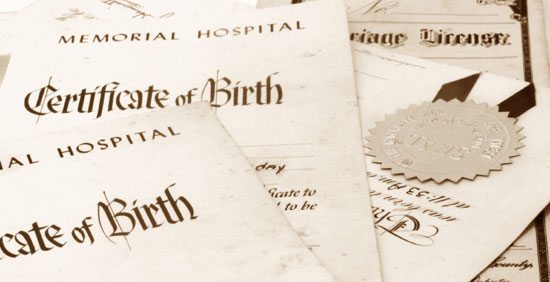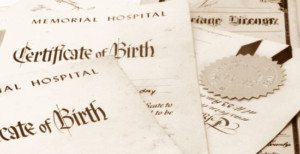 Ordering Massachusetts Birth, Marriage and Death Certificates: The State Registry of Vital Records Office has birth and death records from late 1916 to present. The fee for a birth, death or marriage certified copy is in person: $18.00; Mail request: $28.00; State Archives: $3.00. For earlier records, contact to The Massachusetts Archives at Columbia Point below.
Ordering Massachusetts Divorce Certificates: The State Registry of Vital Records Office has indexes from 1952 to present. Certified copies of Massachusetts divorce records are available from the Registrar of Probate Court in county where divorce was granted. The fee for the copy varies.
How to Order Massachusetts Vital Records
Physical and Mailing Address: Registry of Vital Records and Statistics, 150 Mount Vernon Street, 1st floor, Dorchester, MA 02125-3105; (617) 740-2600, Fax: (617) 825-7755. All mail orders should include a Personal check or money order made payable to Commonwealth of Massachusetts. Do not send cash.
Ordering Vital Records Online – get the certificates within 2-5 days with a credit or debit card from USAVital.com or VitalChek.com
Ordering Vital Records by Mail: You can download an application online for Massachusetts Birth Certificate, Marriage Certificate Death Certificate Applications. Please allow up to 4-6 weeks for processing of all type of certificates ordered through the mail.
The Massachusetts Archives at Columbia Point files
Physical Address: Registry of Vital Records and Statistics, 150 Mount Vernon Street, 1st floor, Dorchester, MA 02125-3105; (617) 740-2600, Fax: (617) 825-7755
Website Address:  http://www.mass.gov/eohhs/
Birth, Death and Marriage Records: 1921 to the present
Divorce Records: Indexes from 1952 to the present. Copies of the divorce records are available from the probate court where the divorce was obtained.
Background of Massachusetts Vital Records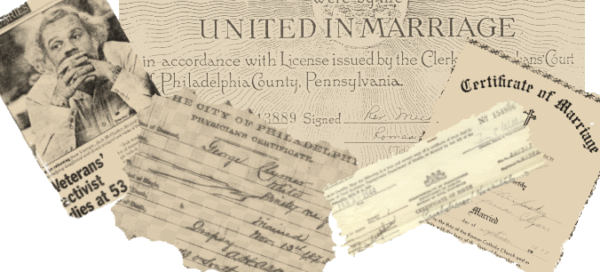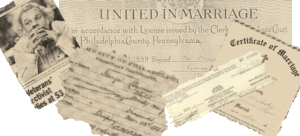 Almost all of the Massachusetts vital records can be found on microfilm. The Massachusetts State Archives, Atheneum, FHL and Boston Public Library house many of those microfilmed records. There are only a small amount of towns in the state that don't have marriage and births listed in the IGI for 1988, the most recent IGI.
Many Massachusetts towns have published records of their early town meetings. The Boston Public Library is home to some of the records for Middlesex County. Others can be found at the New England Historic Genealogical Society and some can be found at Early Massachusetts Records Inc., which is located at 1154 Boylston, Boston, MA 02215. You can obtain a descriptive guide to that collection from that address. It was published in 1976.
Both town records and vital records begin at the time that a given town formed. Some towns were formed from other towns, which means that you have to look in those parent towns for the earliest records. Each county will hold probates, court records and deed information. Vital records are usually indexed and can be handled by clerks. However, there are many records that are not indexed. Those include: Voting Lists, Hog And Cattle Marks, Freeman's Lists, Officers, Tax Lists, Overseer's Of The Poor Accounts, School Records and Warnings Out.
Those sorts of records must be researched at the town's office or through microfilm.
Searchable Massachusetts Vital Records Databases and Links