Arizona Birth, Marriage, Divorce and Death records, also known as vital records, provide you with specifics about significant occasions in your ancestors life.
Vital records, generally held by a civic office, can provide a person a more comprehensive picture of your respective ancestor, assist you to distinguish concerning two people utilizing the same name, and enable you to uncover links to a completely new generation. They can consist of information and facts like the occurrence date and place, parents' names, occupation and residence. The cause of death is also listed in most Arizona death records.
Arizona vital records are a cornerstone of Arizona genealogy and family history research because they were normally recorded at or near the time of the event, helping to make the record more likely to be reliable. This page includes links, information and facts that will help you request copies from Arizona state and county vital records keepers. Vital records (births, deaths, marriages, and divorces) mark the key events of our lives and are the framework of genealogy and family tree research.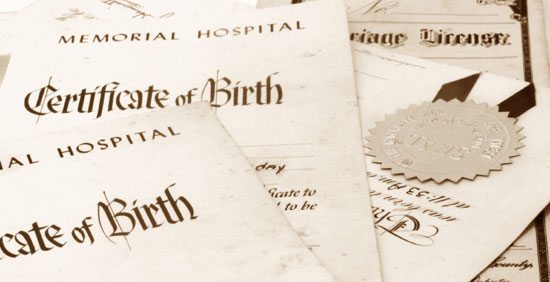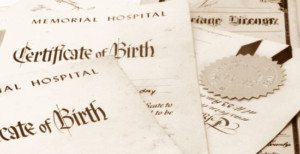 Arizona Department of Health and Environmental Control, issues, documents, and stores certified copies of vital records including birth, marriage, divorce death certificates for occurrences that took place in Arizona.  To verify current fees or for information on how to expedite a document, call (602) 364-1300. The fee for Arizona Birth and Death Certificates is $20.
Ordering Arizona Birth and Death Certificates: The Office of Vital Records has Birth and Death Certificates from January 1909 to present, and it maintains a sampling of delayed birth records of Arizona citizens from 1855 and death records from 1877 from abstracts of records filed in counties.
Ordering Arizona Marriage and Divorce Certificates: Marriage and divorce records are not available from the Office of Vital Records but are maintained by the Clerk of the Superior Court in the county where the event occurred. The fee for the copy varies.
How to Order Arizona Vital Records
Physical Address: Office of Vital Records, 1818 West Adams, PO Box 3887, Phoenix, AZ 85030-3887; (602) 364-1300, Fax: (602) 249-3040
Mailing Address: Office of Vital Records, Arizona Department of Health Services, P.O. Box 3887, Phoenix, AZ 85030-3887. All mail orders should include a Personal check or money order made payable to Office of Vital Records. Do not send cash.
Website Address: http://www.azdhs.gov/vital-records/
Ordering Vital Records Online – get the certificates within 2-5 days with a credit or debit card from USAVital or Social Security Death Index
Ordering Vital Records by Mail: You can download an application online for Arizona Birth Certificate and Death Certificate Applications. Please allow up to 15 to 20 business days from the date the application is received by Vital Records Office for processing of all type of certificates ordered through the mail.
In Person:  Stop in the state or local county health departments office complete an application for a certified copy of a birth and death certificates. Average processing time is 30-45 minutes Most certificates can be issued while you wait. List of Vital Records Office locations
Background of Arizona Vital Records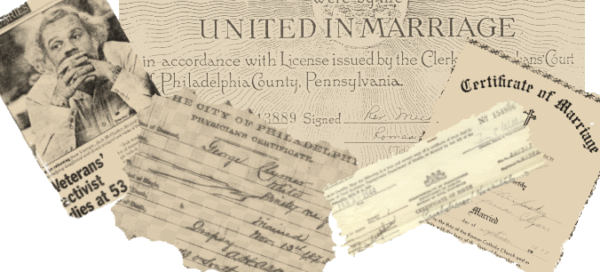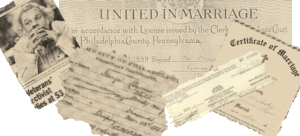 Starting in July of 1909, all deaths and births in the state of Arizona were recorded statewide. However, marriage records were not recorded in the same way. In fact, to this day marriage records are only recorded in the superior court county clerk's office for the county in which the marriage took place.
The website for the Arizona Department of Health Services, which is http://genealogy.az.gov, features firth certificate images for 1887 to 1928, as well as death certificate images for 1878 to 1953. Microfilms of original death death certificates that are 50 years old or more and birth certificates that are more than 75 years old can be found at the Arizona State Archives. Certified copies of death and birth records can be obtained from the Arizona Department of Health Services' Office of Vital Records.
Salt Lake City, Utah is home to the FHL (Family History Library). They have many Arizona birth records on microfilm covering the years 1855 to 1924, as well as 1926. It's important to note that the collection includes many birth registrations for years prior to 1909 that were not actually recorded until 1909.
Some divorce records can be found in each county's civil court records. However, Arizona was under the Territorial Legislature until the 1870s. Then it became part of the district court system. Since that time, various courts under the superior court have had responsibility for Arizona divorce records at different times.
Searchable Arizona Vital Records Databases and Links