California Birth, Marriage, Divorce and Death records, also referred to as vital records, supply details about significant events in your ancestors life. Vital records, typically kept by a civic office, can provide you a more complete picture of one's ancestor, make it easier to differentiate concerning two people utilizing the same name, and enable you to uncover links to a brand new generation. They can include information and facts like the occasion date and place, parents' names, profession and residence. The cause of death is also listed in the majority of California death records.
California vital records really are a foundation of California genealogy and family history research because they were normally documented at or close to the time of the occurrence, making the record more likely to be reliable. This web page contains links, details that will help you obtain copies from California state and county vital records keepers. Vital records (births, deaths, marriages, and divorces) mark the milestones of our lives and are the foundation of genealogy and family tree research.
California Department of Health, issues, documents, and stores certified copies of vital records including birth, marriage, divorce death certificates for occurrences that took place in California.  To verify current fees or for information on how to expedite a document, call (916) 445-2684.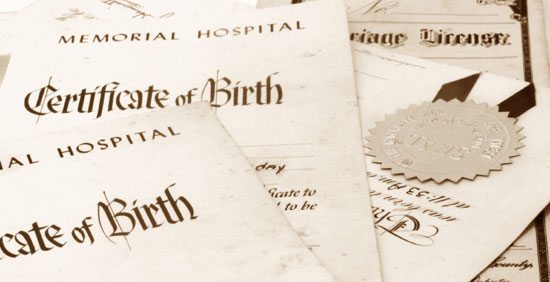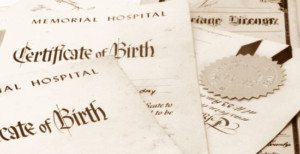 How to Order California Vital Records
Physical Address: California Department of Public Health, Vital Records – MS 5103, 1501 Capitol Avenue, Sacramento, CA 95814; PH (916) 445-1719 or (916) 445-2684; Fax: (800) 858-5553
Mailing Address: CA Department of Public Health – Vital Records, MS: 5103, P.O. Box 997410, Sacramento, CA 95899-7410. All mail orders should include a Personal check or money order made payable to CDPH Vital Records. Do not send cash.
Website Address: https://www.cdph.ca.gov/Programs/CHSI/Pages/Vital-Records.aspx
Ordering Vital Records Online – get the certificates within 2-5 days with a credit or debit card from USAVital.com or VitalChek.com
Ordering Vital Records by Mail: You can download an application online for California Birth Certificate, Marriage Certificate, Divorce Certificate, Death Certificate Applications. Please allow up to 4-7 weeks for processing of all type of certificates ordered through the mail.
In Person:  Stop in the State Office or local County Registrars and Recorders office. Most certificates can be issued while you wait. List of County Registrars and Recorders Office locations. Birth and death records for current-year events and one year prior are available from the county health department; records for all years are maintained by the county recorder. Marriage records may be obtained from the county recorder; confidential marriage records are available only through the county clerk of the county where the license was issued.
Background of California Vital Records
Vital records in California have been kept by the state registrar of vital statistics since 1 July 1, 1905. Earlier vital records are recorded in the county where the event took place. Pre-1905 records in the counties may be quite slim.
In Sacramento County, for example, only three births were entered for the period between 1858 and 1874, and only forty-three deaths between 1858 and 1864.
Marriages, on the other hand, seem to have been recorded more regularly. Some court-ordered delayed birth certificates have been registered by the state registrar.
There is no statewide index that includes the pre-1905 records held by counties; however, the Family History Library (FHL) in Salt Lake City has microfilm copies of many pre-1905 California county vital records.
The FHL has microfilm copies of most California marriages kept by the counties. There is a statewide index to these records online through the BYU-Idaho Family History Center in Rexburg, Idaho, as part of its Western States Historical Marriage Records database.
Divorce records are available in the office of the clerk of the superior court in the county in which the proceedings were conducted.
Searchable California Vital Records Databases and Links