Maine Birth, Marriage, Divorce along with Death records, also known as vital records, provide you with information about important occasions in your ancestors life. Vital records, generally retained by a civic authority, can give people a more complete picture of your ancestor, enable you to distinguish involving two people utilizing the identical name, and assist you to locate links to a new generation. They might include information and facts like the event date and place, parents' names, occupation and residence. The cause of death is also listed in the majority of Maine death records.
Maine vital records certainly are a foundation of Maine ancestors and family history research because they were normally recorded at or near the time of the event, making the document more likely to be correct. This webpage includes links, information and facts that will help you obtain copies from Maine state and county vital records keepers. Vital records (births, deaths, marriages, and divorces) mark the key events of our lives and are the cornerstone of genealogy research.
Maine Department of Health, issues, documents, and stores certified copies of vital records including birth, marriage, divorce death certificates for occurrences that took place in Maine. To verify current fees or for information on how to expedite a document, call (207) 287-3181, or toll-free at 1-888-664-9491.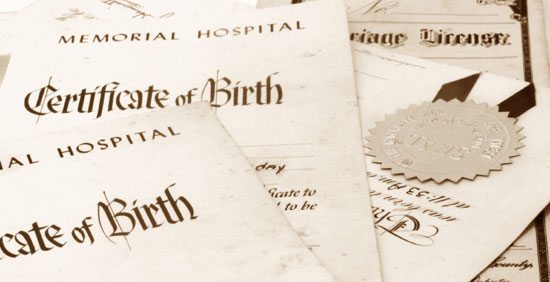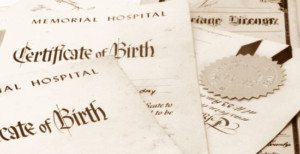 Ordering Maine Birth, Marriage, Divorce and Death Certificates: The State Vital Records Registry has records from 1923 to present and Records for 1892-1922 are available at the Maine State Archives. The fee for a birth certified copy is $15, additional copies of same record ordered at same time are $6.00 each. For earlier records, check with the town clerks or selectmen in the town in which the event occurred for records before 1892.
How to Order Maine Vital Records
Physical and Mailing Address: Maine CDC office vital records, Department of Health and Human Services, 244 Water Street, #11 State House Station, Augusta, ME 04333-0011; PH: (207) 287-3181. All mail orders should include a Personal check or money order made payable to Treasurer, State of Maine. Do not send cash.
Website Address: http://www.maine.gov/dhhs/
Ordering Vital Records Online – get the certificates within 2-5 days with a credit or debit card from USAVital.com or VitalChek.com
Ordering Vital Records by Mail: You can download an application online for Maine Birth Certificate, Marriage Certificate, Divorce Certificate, Death Certificate Applications. Please allow up to 2-4 weeks for processing of all type of certificates ordered through the mail.
The Maine State Archives
Physical Address: State House Complex, Station 84, Augusta, ME 04333; Phone: (207) 287-5795.
Website Address:  http://www.state.me.us/sos/arc/
Birth, Death and Marriage Records: 1892 – 1922
Divorce Records: proceedings prior to 1892 can be found in the court records
Background of Maine Vital Records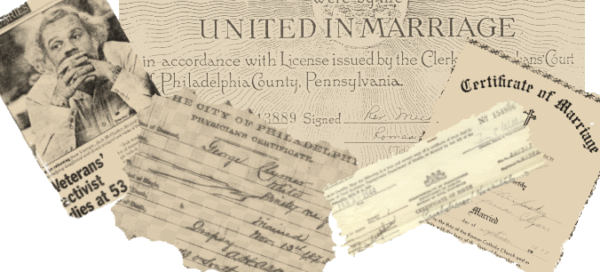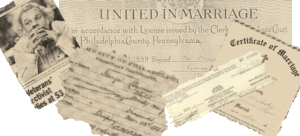 Of all of the New England states, Maine's records are the most random and disorganized. Part of the problem stemmed from the fact that vital record recording wasn't really customary in the 1600s. So, only some records for Wells, York, Biddeford, Kennebunkport and Kittery for around that time exist. During the 1700s, more than 200 towns in the state were recording vital records fairly well. However, Maine gained statehood in 1820 and then vital records were not kept as consistently for a while. Nevertheless, some births and most marriages were recorded. However, there are not a lot of well-documented death records for around that time period for the state of Maine.
Vital records (marriage, death, and birth records) were required by law to be sent to the secretary of state's office after 1864. Not all towns complied with that law. However, the Maine State Archives is home to quite a few records covering around 80 towns for the time period prior to 1892.
The State Board of Vital Statistics was created by 1892. The legislature required that all vital events around the state be recorded and stored there. That was when mandatory vital record recording was really enforced and clearly established. Records from 1892 to 1922 for births, marriages and deaths are all housed at the Maine State Archives. It is possible to get certified copies of any of those records. Also housed at the Maine State Archives are the microfilms of the 1922 to 1955 marriage records, the groom's index for 1956 to the present day, the bride's index for 1892 to the present day and the 1955 to present-day death records. The Office of Data Research and Vital Statistics at the Maine Department of Human Services can provide certified copies of any vital records after 1922.
Many of the records from before 1892 are available on microfilm at other Maine repositories. The New England Historical Genealogical Society and the FHL (Family History Library) also have many of those records on file. Marriage record indexes are available online for 1892 to 1996, except for the records spanning the years of 1967 to 1976. Death record indexes for 1960 to 1996 are also available online. Both the marriage and the death indexes can be found on the website for the Maine State Archives. Some death records up until 1970 and some additional microfilm reels up through 1955 are also available at the New England Historic Genealogical Society. The Office of Data Research ad Vital Statistics regularly sends updated records to the Maine State Archives. So, while the FHL has some records on file, the records at the Maine State archives are more complete and up to date.
In 1828, the legislature passed a mandate saying that all marriages had to be recorded by each county in Maine. The Maine State archives has some of those records on file, but they haven't all been fully examined and compiled yet. Also, even though that mandate was passed, counties did not always adhere to it. The Maine State Archives regularly updates and distributes the best list of vital records for Maine, which is called the Microfilm List of Maine Town and Census Records (1980). Soon, the Maine State Archives will be surveying all town records in the state, thanks to a National Historic Records Commission grant.
Some of the vital records for Maine can be found in published formats. For example, vital records for eighteen Maine towns from years before 1892 were compiled and published by the Maine Historical Society. That publication included records obtained from many different sources, including Bibles, gravestones, church records, newspapers, town clerk records, family records and more. The New England Historical and Genealogical Register also published York town records from 1681 to 1891 in serials from 1955 to 1969.
Searchable Maine Vital Records Databases and Links