Nevada Birth, Marriage, Divorce along with Death records, also known as vital records, supply information about important events in your ancestors life. Vital records, usually retained by a civic office, can provide people a more complete picture of your ancestor, enable you to differentiate involving two people with the exact same name, and help you discover links to a new generation. They might consist of information like the occurrence date and place, parents' names, profession and residence. The cause of death is also listed in many Nevada death records.
Nevada vital records really are a basis of Nevada genealogy and family history research because they were typically documented at or close to the time of the event, making the record more likely to be reliable. This page includes links, details that will help you obtain copies from Nevada state and county vital records keepers. Vital records (births, deaths, marriages, and divorces) mark the milestones of our lives and are the foundation of ancestors and family history research.
Nevada State Health Division/Office of Vital Records issues, documents, and stores certified copies of vital records including birth, marriage, divorce death certificates for occurrences that took place in Nevada. To verify current fees or for information on how to expedite a document, call (775) 684-4242.  The fee for Birth or Death Certificate is $20.  Marriage and Divorce records are for verification only, The fee is $10.00 for each name searched.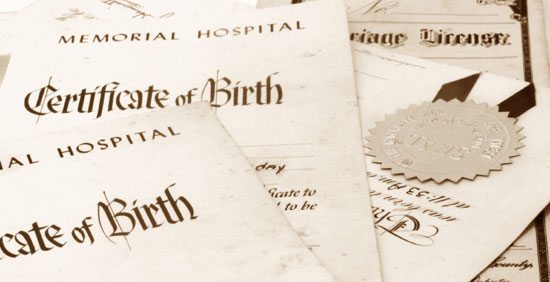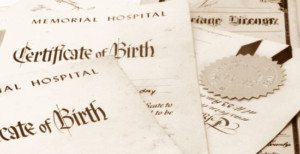 Ordering Nevada Birth and Death  Certificates: The Office of Vital Records has Birth and Death Certificates from from July 1, 1911 to the present.
Ordering Nevada Marriage and Divorce  Certificates: The Office of Vital Record does not maintain  marriage or divorce records. Marriage and divorce records are held at the county level.  The office has indexes and can verify events occurring after January 1968. For certified copies of marriage certificates, you must write to the County Recorder in the county where the license was purchased. For divorce records, you must write to the County Clerk in the county where the divorce was granted. The fee for the copy varies. See Also How to Get Copies of Marriage and Divorce Records
How to Order Nevada Vital Records
Other Forms at the Office of Vital Records
Background of Nevada Vital Records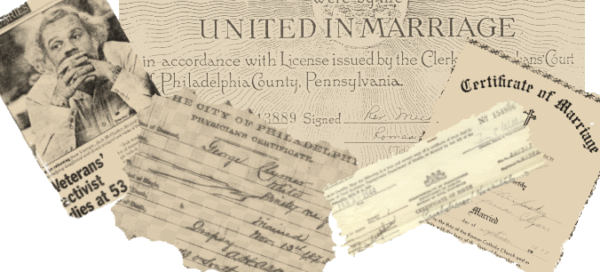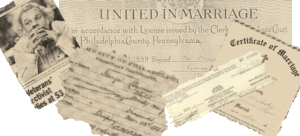 The Office of Vital Records and Statistics at the Nevada State Department of Human Resources' Health Division is home to the death and birth records for the state of Nevada from 1911 onward. The Office of Vital Records and Statistics also has some of the county death and birth records from 1887 onward, although other records are located in other places across the state. Generally, they can be found in the county recorder's office of each county. The statewide index of death and birth records covers from 1911 onward only and access to it is restricted.
County health officers or recorders are in charge of keeping vital statistic records. However, the law prevents them from distributing certified copies of those records. Therefore, the only certified copies of death and birth records in Nevada must be obtained from the Office of Vital Records and Statistics. The health officers and country recorders are, however, allowed to provide abbreviated versions of birth certificates. Those can still contain useful information for genealogical purposes, such as a person's race, birthplace, and date of birth. Anyone applying for such information must be able to prove their direct relationship to the person in question. Church baptism records and some extant newspaper records are the only sources for obtaining information on births from before 1887 in Nevada.
Physicians were required to submit death certificates whenever anyone passed away. Then county coroners were charged with creating the burial certificates using that information. Sometimes physicians were not in attendance when someone died. In those cases, it became the job of the coroner to file all relevant documents with the successor in office, including death certificates. From 1893 to 1911, burial permits were required for all incorporated cities and were given out by the offices of each county's coroner. The Carson City records for 1893 to 1896, as well as the Gold Hill and Virginia City records for 1879 to 1887 still exist today. The Ormsby County Coroner's register of burial permits is housed at the Nevada State Library and Archives, Division of Archives and Records. It covers the years of 1893 to 1896 and contains the coroner's records for Storey County, as well as permits for Carson City. Some death and birth records from various Nevada counties are on microfilm at the Family History Library (FHL). The Nevada State Library has a list of names from various coroner's records on file.
Records of marriages and divorces that occurred after 1969 are on file at the Office of Vital Records and Statistics. The recorder's office in the county where the license was originally certified should have marriage license records on file for the years before 1969. Copies of county marriage records are also on microfilm at the FHL.
Each county clerk's office keeps the divorce records for that county beginning with the records for 1862. The Nevada State Library and Archives, Division of Archives and Records has the divorce record indexes for Utah Territory and Nevada Territory, including the territorial divorce records for Carson County.
Birth and death records from prior to 1911 are usually held in the offices of each county recorder. Only qualified applicants are allowed to access death and birth records in Nevada. That includes any person looking for his or her own birth certificate, direct marriage or blood relations of the person in question, and legal representatives or guardians of persons in question.
Each county holds its own divorce and marriage records. The county recorder in the county where the marriage license was issued should be contacted for certified marriage certificate copies. Similarly, the county clerk in the county that issued a divorce must be contacted for copies of the divorce records. The Nevada State Health Division, Vital Records Office may be contacted for information on events that took place after 1968, for a small fee. All inquiries must include the full name of the person of interest, the city where the event is believed to have taken place, and the approximate date of the event in question.
Searchable Nevada Vital Records Databases and Links