New Hampshire Birth, Marriage, Divorce as well as Death records, generally known as vital records, give details about important events in your ancestors life. Vital records, generally kept by a civic office, gives you a far more comprehensive picture of one's ancestor, assist you to distinguish between two people utilizing the identical name, and assist you to locate links to a new generation. They could comprise of information and facts like the occasion date and place, parents' names, occupation and residence. The cause of death is also listed in the majority of New Hampshire death records.
New Hampshire vital records certainly are a basis of New Hampshire ancestors and family history research because they were normally recorded at or near the time of the event, making the document more likely to be correct. This page includes links, information that can help you obtain copies from New Hampshire state and county vital records keepers. Vital records (births, deaths, marriages, and divorces) mark the milestones of our lives and are the foundation of family history research.
New Hampshire Division of Vital Records, issues, documents, and stores certified copies of vital records including birth, marriage, divorce death certificates for occurrences that took place in New Hampshire.  To verify current fees and information the telephone number is (603) 271-4654.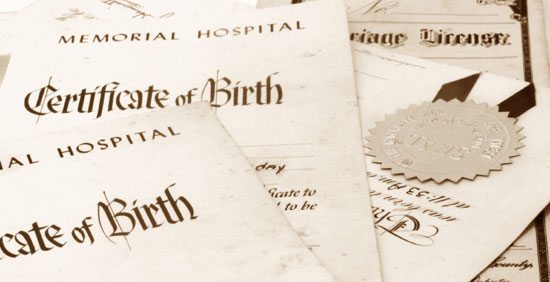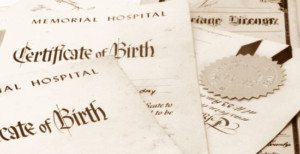 Ordering New Hampshire Birth, Marriage and Death Certificates: The State Division of Vital Records has records from 1640 to present. The fee for a birth certified copy is $15, additional copies ordered at the same time are $10.00 each. Recent records (birth since 1983, death since 1990, and marriage since 1989) may be obtained from any City or Town running the Vital Records Automated software called NHVRIN. Birth, death and marriage records since 1640 may be obtained from the City or Town Clerk in the place  where the event occurred or the license was registered. The fee for the copy varies.
Ordering New Hampshire Divorce Certificates: The State Division of Vital Records has divorce records from 1808 to present. The fee for a marriage certified copy is $11, additional copies ordered at the same time are $10.00 each. Copies of records may be obtained from the State office or from the Clerk of the Superior Court / Family Division Court in the county where the divorce was granted. The fee for the copy varies.
How to Order New Hampshire Vital Records
Physical Address: Bureau of Vital Records, 71 South Fruit St, Concord, NH 03301; (800) 852-3345 Ext 4651, or in NH – (603) 271-4650; Fax: (603) 271-3447. All mail orders should include a Personal check or money order made payable toTreasurer, State of New Hampshire. Do not send cash.
Website Address: http://sos.nh.gov/vital_records.aspx
Ordering Vital Records Online – get the certificates within 2-5 days with a credit or debit card from USAVital.com or VitalChek.com
Ordering Vital Records by Mail: You can download an application online for New Hampshire Birth Certificate, Marriage Certificate, Divorce Certificate, Death Certificate Applications. Please allow up to 4-6 weeks for processing of all type of certificates ordered through the mail.
Background of New Hampshire Vital Records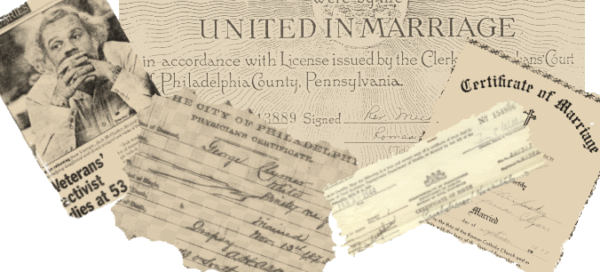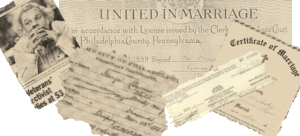 New Hampshire Vital records are recorded in each city or town clerk's office. New vital events are recorded and filed at New Hampshire Department of State, Division of Vital Records and Health Statistics, 29 Hazen Dr., Concord, NH 03301. However, the first time that statewide vital event recording was required was in 1866. At that time, a new law required that each town's vital events be included in a report made out by the secretary of state. It wasn't until the 1880s that the law was fully established and all towns began routinely recording vital records. However, several of them still didn't report those records to the secretary of state. The Bureau of Vital Records was established in 1905, finally making statewide recording a uniform process.
The Family History Library (FHL), the New England Historic Genealogical Society, and the Bureau of Vital Records each have card files and microfilmed collections of New Hampshire vital statistics on file. Many of those records have been compiled and alphabetically arranged, based on early vital records from New Hampshire's various towns. That compilation includes many pre-1905 vital records for the state, but not all town records are included, since some towns did not submit their records to the Bureau of Vital Records. So, researchers should still check the official records of the town clerk in the town of interest.
The Bureau of Vital records has files that include divorce records beginning in the 1870s and ending in 1948. They also have marriage and death records for those same years, as well as all recorded birth records for the state prior to 1901. There are some statutory restrictions for getting access to New Hampshire birth records. However, records can be searched in the city or town clerk's office, if applicable.
Sometimes children were not given a name when they were born. Children named after the fact were listed in the records of the city or town offices after the fact. That occurred a lot in the latter part of the 1800s. There were also cases, especially among French-Canadians, where children were given a different name when Baptized than they were given in the state records. Those baptismal names were usually "Marie" or "Joseph," depending on whether the child was male or female.
Several New Hampshire towns have printed vital records available. Those towns are: Colebrook (1873-86), Croydon (to 1900), Danville (1760-1886), Dover (1640-1850), Hampton (to 1900), Hampton Falls (to 1899), Keene (1742-1881), Laconia Marriages (1826-92), Londonderry (to 1910), South Hampton (1743-1886).
Priscilla Hammond prepared several vital record typescripts of records from towns in southeastern New Hampshire. The New Hampshire Historical Society has those records on file. Some can also be found at the New England Historic Genealogical Society. Annual town reports were created. Each one contains the previous year's vital records for the town. The New Hampshire State Library has a complete record of those files. Each city or town clerk's office also has their particular records on file.
The Works Progress Administration (WPA) completed an every-name card index for pre-1850 town records on microfilm at about the same times that the New Hampshire town records microfilming project was finished. Records from as far back as 1640 include some marriages, births, and deaths. However, those records are incomplete and recorded in inconsistent ways. The New Hampshire State Library is home to the original card index for those records. The FHL and the New England Historic Genealogical Society each have the WPA index and the town records on microfilm. However, it is important to note that the town of Exeter was not included in the index.
Searchable New Hampshire Vital Records Databases and Links