New Hampshire Counties and Historical Facts
New Hampshire County records vary widely from county to county in both quality and quantity. Some have been carefully preserved while others have been much abused and neglected. Some New Hampshire records have simply disappeared.
For genealogists doing research in New Hampshire there is no effective replace for an on-site search of county courthouse records.
New Hampshire County Records
Each county records probate records and deeds. However, it is important to note the probates and deeds were recorded on the province level until 1771, even though an act was passed in 1769 requiring such recordings to be done by the counties.
Those functions were even later in Strafford County, which began recording probates and deeds in 1773.
The county registry of deeds holds deeds from 1771 and onward, while the county registry of probate holds probate records. The county seat is home to both of those registries in each county.
Probate records and deeds up until 1771 can be found on microfilm at both the New Hampshire Division of Records and Archives and the New Hampshire Historical Society.
The archives also holds the deeds for Rockingham County from 1824 and earlier years.
Deed records on file go from county inception to about 1850 at both the New England Historic Genealogical Society and the FHL.
For the most part, records from after 1850 can only be found in county offices. See also a list of links to county and county seat government run websites.
List of New Hampshire Town Resources
The New Hampshire State Library has the WPA index on file. The FHL and the New England Historic Genealogical Society also have microfilmed copies of it.
That index includes records from 1850 and previous years for New Hampshire towns. Among those records are vital records.
However, the town of Exeter was not listed in the index, as it was somehow overlooked accidentally.
The following information can usually be found in the files of the town clerk for each town:
Town Officers Lists
Tax Records
Warrants
Minutes
Accounts of Town Meetings
Cattle and Sheep Marks
Voting Lists
Warnings Out
Militia Lists
Each town's records are different, but they all contain useful information, which the researcher should not overlook.
Generally, the researcher will have to do the actual research themselves, but the town clerks are willing to outline what information can be found in their offices.
The researcher will need to figure out which probate and deed records are still extant for that town. So, it will be necessary to figure out the date that the town was formed, the county it is located in, and what its parent counties were.
Only then can the appropriate original records be located. Both probate and deed records from before 1771 are all housed at the New Hampshire Records and Archives.
It is important to search those provincial records, in order to trace all records for a particular person or piece of property.
There are also other records that can be helpful to genealogical researchers in the state of New Hampshire.
Some of those records include: Postal Contact Information, Community Profiles, Elective District Information, Newspapers, Library Records, School Records.
List of New Hampshire Extinct Counties
New Hampshire has counties that no longer exist because they were discontinued, renamed or merged with another county.
A lot of these counties were established and disbanded within the 19th century; county borders have changed very little since 1900.
These are important for genealogy research purposes. Pay attention where the courthouse records went to if the county was eliminated or joined with some other county.
See the History of New Hampshire Counties for more details.
List of New Hampshire Counties with Burned Courthouses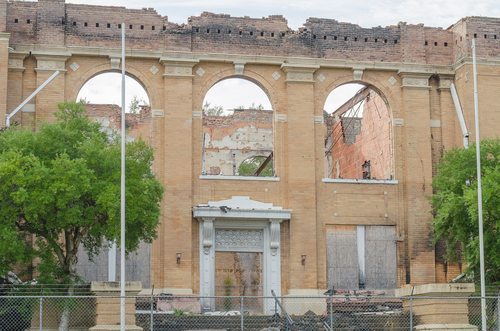 The damage to courthouses greatly has a bearing on genealogists in every way.
Not only are these historic structures torn from our lifetimes, so are the records they housed: marriage, wills, probate, land records, and others.
Once destroyed they're lost forever. Although they have been placed on mircofilm, computers and film burn too.
However, not all records were damaged or lost in some counties.
Coös County Courthouse – Fire damaged thirty-three volumes of the pre-1887 deeds and all of the probate records before that date. Damaged deeds were transcribed when possible and are retained in the courthouse. Seven volumes of Grafton deeds relating to Coös County before formation are kept in a separate series with separate indexes covering 1772–1803.
Sullivan County Courthouse – Early deeds were damaged by fire in 1827. A separate series of "burned deeds," consisting of copies of surviving portions of the burned volumes with a separate index, is at the registry.
List of New Hampshire Counties
| County | Date Formed | Parent County | County Seat |
| --- | --- | --- | --- |
| Belknap | 1840 | Strafford County | Laconia |
| Carroll | 1840 | Strafford County | Ossipee |
| Cheshire | 1771 | Original County | Keene |
| Coös | 1803 | Grafton County | Lancaster |
| Grafton | 1771 | Original County | Haverhill |
| Hillsborough | 1771 | Original County | Manchester and Nashua |
| Merrimack | 1823 | Rockingham and Hillsborough Counties | Concord |
| Rockingham | 1771 | Original County | Brentwood |
| Strafford | 1771 | Original County | Dover |
| Sullivan | 1827 | Cheshire County | Newport |