Connecticut Counties and Historical Facts
Connecticut County records vary widely from county to county in both quality and quantity. Some have been carefully preserved while others have been much abused and neglected. Some Connecticut records have simply disappeared.
For genealogists doing research in Connecticut there is no effective replace for an on-site search of county courthouse records.
Connecticut County Records
There are 8 counties that exist in Connecticut. Four of them were created in 1666, during the first consolidation of the colony of Connecticut from a number of smaller colonies.
Each one holds records that may include: Land, Estates, Taxes, Vital Records, Divorces, Naturalizations, Voter Registration, Court Records.
Other records may also be included. However, other resources do need to be consulted.
Counties were mainly developed as a way to denote county court districts. In 1959, all counties were dissolved. Federal census returns prior to that year were organized according to county.
When the 1790 federal census was taken, there were eight counties in Connecticut. Certain towns were located close to county borders and were recorded as part of different county censuses.
County government was abolished in Connecticut in 1960, although the names remain for geographical purposes. Counties are, however, still used by the state to organize its judicial and state marshal system.
See also a list of links to county and county seat government run websites.
List of Connecticut Extinct Counties
Connecticut has counties that no longer exist because they were discontinued, renamed or merged with another county.
A lot of these counties were established and disbanded within the 19th century; county borders have changed very little since 1900.
These are important for genealogy research purposes. Pay attention where the courthouse records went to if the county was eliminated or joined with some other county.
See the History of Connecticut Counties for more details.
List of Connecticut Counties with Burned Courthouses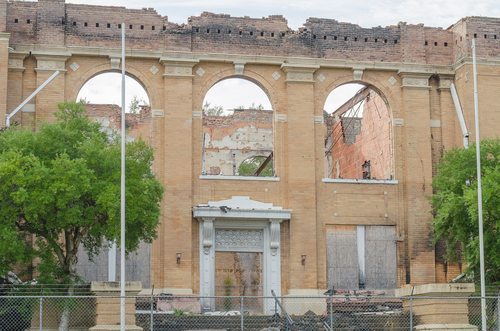 The damage to courthouses greatly has a bearing on genealogists in every way.
Not only are these historic structures torn from our lifetimes, so are the records they housed: marriage, wills, probate, land records, and others.
Once destroyed they're lost forever. Although they have been placed on mircofilm, computers and film burn too.
However, not all records were damaged or lost in some counties.
Litchfield County Courthouse in 1887, No records were lost.
List of Connecticut Counties
| County | Date Formed | Parent County | County Seat |
| --- | --- | --- | --- |
| Fairfield | 1666 | Original county created from Colonial Lands | Bridgeport |
| Hartford | 1666 | Original county created from Colonial Lands | Hartford |
| Litchfield | 1751 | Fairfield and Hartford counties | Litchfield |
| Middlesex | 1785 | Hartford and New London counties | Middletown |
| New Haven | 1666 | Original county created from Colonial Lands | New Haven |
| New London | 1666 | Original county created from Colonial Lands | New London |
| Tolland | 1786 | Hartford and Windham counties | Rockville |
| Windham | 1726 | Hartford and New London counties | Willimantic & Putnam |