New York Counties records can vary vastly from county to county in both quality and also quantity. Some have already been carefully maintained while others have been substantially misused and uncared for. A number of New York records have merely vanished. For genealogists performing research in New York there's no effective substitute to have an on-site research of county court house records. For Definitions of all court terms see the Genealogy Encyclopedia
New York Counties – There are 62 counties that exist in New York. Each one holds records that may include: Land, Estates, Taxes, Vital Records, Divorces, Naturalizations, Voter Registration, Court Records.
The original twelve counties were created immediately after the British takeover of the Dutch colony of New Amsterdam, although two of these counties have since been abolished. Some New York counties have set up record centers or archives such as are found in Broome, Cayuga, Montgomery, Ontario, Washington, Westchester, and other counties. While most initial inquiries about records should be made with the county clerk and county surrogate's clerk, the information sought might actually now be housed in a county records center/archives. This practice will doubtless continue in New York, especially for older records.
All county pages in New York listed below contain the name of the county and the mailing address of the county clerk, who is in charge of deeds, mortgages, marriages (1908–35), divorces, court records, state censuses, and other records is listed, the year the county was created, where applicable, the parent county or counties from which it was formed, the date the earliest deed was recorded is also listed. County deeds and mortgages not found with the county clerk are also indicated here. The date of the earliest county surrogate court record, followed by the mailing address of the county surrogate's clerk, if not the same as that of the county clerk. Some counties have copies or abstracts of earlier deeds and wills from parent counties.
It should be kept in mind that the names of the parent county or counties are those from which the new county was first formed in the year indicated. Many changes took place later, at which times whole towns or parts of them were annexed to or from the newer county. For example, Yates County was created in 1823 from part of Ontario County; the following year two towns were added to Yates from Steuben County. For the specifics of other changes, consult gazetteers, county directories, and county histories. See also a list of links to county and county seat government run websites.
List of New York Extinct Counties
New York contains counties that no longer are in existence. They were set up by the state, provincial, or territorial governing administration. Many of these counties were established and disbanded in the Nineteenth century; county borders have evolved little since 1900 in the vast majority of states. These counties need to be looked at when you are conducting genealogy and family history research. Pay attention where the courthouse records went to if the county was eliminated or combined with another county.
Charlotte County: Formed in 1772 from Albany County, Renamed in 1784 to Washington County
Cornwall County: Formed in 1683, Located in Maine, this county became part of Massachusetts in 1686, but no longer exist in name.
Cumberland County: Formed in 1766 from Albany County, disallowed the year after it was formed, Cumberland was re-established in 1768 and ceased to exist 1777-78 when Vermont declared itself a republic.
Dukes County: Formed in 1683, became part of Massachusetts in 1692
Gloucester County: Formed in 1770 from Cumberland County, ceased to exist 1777-78 when Vermont declared itself a republic.
Tryon County: Formed in 1772 from Albany County, Renamed in 1784 to Montgomery County
List of New York Counties with Burned Courthouses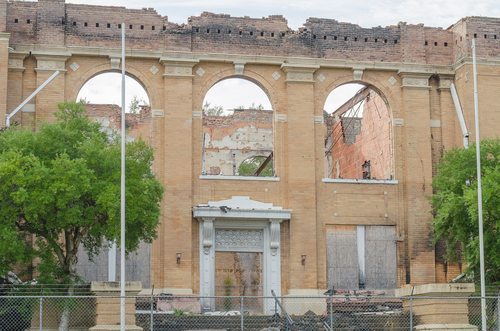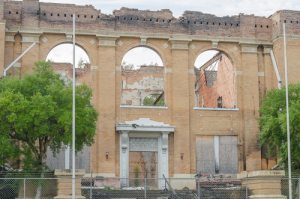 The harm to New York courthouses tremendously has a effect on genealogists in every way. Not only are these types of historic structures torn from all of our lifetimes, so are the records they kept: marriage, wills, probate, land records, as well as others. Once destroyed they're lost permanently. Even though they have been placed on mircofilm, computers and film burn too. The most sad aspect of this is the reason why virtually all of our courthouses are destroyed as a result of arsonist. However, don't assume all records were destroyed. Numerous New York counties have suffered a loss of records due to courthouse fires, floods, and theft.
Niagara County Courthouse: In 1813 the British burned the courthouse in Buffalo, destroying records that also included Cattaraugus and Chautauqua counties.
Schoharie  County Courthouse: County Courthouse burned to the ground in 1845 when a prisoner tried to escape.
Sullivan  County Courthouse: A fire in 1909 destroyed will volumes 1-7 but all or most of the files survived.
List of New York Counties
List of New York Counties
| County | Date Formed | Parent County | County Seat |
| --- | --- | --- | --- |
| Albany | 1683 | Original County created in the New York colony | Albany |
| Allegany | 1806 | Genesee County | Belmont |
| Bronx | 1914 | New York County | New York City |
| Broome | 1806 | Tioga County | Binghamton |
| Cattaraugus | 1808 | Genesee County | Little Valley |
| Cayuga | 1799 | Onondaga County | Auburn |
| Chautauqua | 1808 | Genesee County | Mayville |
| Chemung | 1836 | Tioga County | Elmira |
| Chenango | 1798 | Tioga and Herkimer Counties | Norwich |
| Clinton | 1788 | Washington County | Plattsburgh |
| Columbia | 1786 | Albany County | Hudson |
| Cortland | 1808 | Onondaga County | Cortland |
| Delaware | 1797 | Otsego and Ulster Counties | Delhi |
| Dutchess | 1683 | Original County created in the New York colony | Poughkeepsie |
| Erie | 1821 | Niagara County | Buffalo |
| Essex | 1799 | Clinton County | Elizabethtown |
| Franklin | 1808 | Clinton County | Malone |
| Fulton | 1838 | Montgomery County | Johnstown |
| Genesee | 1802 | Ontario County | Batavia |
| Greene | 1802 | Albany and Ulster Counties | Catskill |
| Hamilton | 1816 | Montgomery County | Lake Pleasant |
| Herkimer | 1791 | Montgomery County | Herkimer |
| Jefferson | 1805 | Oneida County | Watertown |
| Kings | 1683 | Original County created in the New York colony | New York City |
| Lewis | 1805 | Oneida County | Lowville |
| Livingston | 1821 | Genesee and Ontario Counties | Geneseo |
| Madison | 1806 | Chenango County | Wampsville |
| Monroe | 1821 | Genesee and Ontario Counties | Rochester |
| Montgomery | 1772 | Albany County | Fonda |
| Nassau | 1899 | Queens County | Mineola |
| New York | 1683 | Original County created in the New York colony | New York City |
| Niagara | 1808 | Genesee County | Lockport |
| Oneida | 1798 | Herkimer County | Utica |
| Onondaga | 1794 | Herkimer County | Syracuse |
| Ontario | 1789 | Montgomery County | Canandaigua |
| Orange | 1683 | Original County created in the New York colony | Goshen |
| Orleans | 1824 | Genesee County | Albion |
| Oswego | 1816 | Oneida and Onondaga Counties | Oswego |
| Otsego | 1791 | Montgomery County | Cooperstown |
| Putnam | 1812 | Dutchess County | Carmel |
| Queens | 1683 | Original County created in the New York colony | New York City |
| Rensselaer | 1791 | Albany County | Troy |
| Richmond | 1683 | Original County created in the New York colony | New York City |
| Rockland | 1798 | Orange County | New City |
| St. Lawrence | 1805 | Clinton, Herkimer and Montgomery Counties | Canton |
| Saratoga | 1791 | Albany County | Ballston Spa |
| Schenectady | 1809 | Albany County | Schenectady |
| Schoharie | 1795 | Albany and Otsego Counties | Schoharie |
| Schuyler | 1854 | Chemung, Steuben and Tompkins Counties | Watkins Glen |
| Seneca | 1804 | Cayuga County | Ovid /  Waterloo |
| Suffolk | 1683 | Original County created in the New York colony | Riverhead |
| Sullivan | 1809 | Ulster County | Monticello |
| Tioga | 1791 | Montgomery County | Owego |
| Tompkins | 1817 | Cayuga and Seneca Counties | Ithaca |
| Ulster | 1683 | Original County created in the New York colony | Kingston |
| Warren | 1813 | Washington County | Queensbury |
| Washington | 1784 | Albany County | Fort Edward |
| Wayne | 1823 | Ontario and Seneca Counties | Lyons |
| Westchester | 1683 | Original County created in the New York colony | White Plains |
| Wyoming | 1841 | Genesee County | Warsaw |
| Yates | 1823 | Ontario and Steuben Counties | Penn Yan |