Massachusetts Counties and Historical Facts
Massachusetts County records vary widely from county to county in both quality and quantity. Some have been carefully preserved while others have been much abused and neglected. Some Massachusetts records have simply disappeared.
For genealogists doing research in Massachusetts there is no effective replace for an on-site search of county courthouse records.
Massachusetts County Records
There are 14 counties that exist in the Commonwealth of Massachusetts. The district or county seat is generally home to the "Registry of Deeds," which should be contacted for any land records.
Some of those registries have online records, while others do not. In some cases, the Registry of Deeds was also divided because the registries needed to be closer to the land in question.
Researchers must be sure that they have pinpointed the appropriate geographic location and time period, as well as the right district, before searching for records relating to land.
Probate records can be obtained from the Probate Court Clerk. Civil court records can be found at the Clerk of Courts.
However, there are also many county records available at the New England Historic Genealogical Society.
Many early records from Massachusetts town meetings have been published. The Boston Public Library holds those records for Middlesex County.
They can also be found at the New England Historic Genealogical Society. A guide that was created in 1976 for that collection is also available.
Generally, the vital records for a given Massachusetts town go back to whenever that town was founded.
However, some towns broke off from other towns. So, records in the original, or parent, towns may need to be consulted.
Most county clerks have vital record indexes available, but some important town records have not been indexed and must be searched at the town office or on microfilm.
Those may include poor account overseers records, voting lists, hog and cattle marks, freeman's lists, tax lists, town officer lists, school records, and warnings out. See also a list of links to county and county seat government run websites.
List of Massachusetts Town Resources
Nearly all of the vital records have been microfilmed and are available either through the FHL, Massachusetts State Archives, Berkshire Athenaeum, or Boston Public Library. Early records of town meetings have been published for a number of Massachusetts towns.
The researcher should assume that vital records, whether in separate books or in town records, begin with the formation of the town, as do the town records.
See parent towns for earlier records; and the county for beginning dates of deeds, probates, and court records.
Clerks respond to inquires regarding vital records, since most have indexes available, but unindexed town records with details of town life, such as
officers
tax lists
freeman's lists
cattle and hog marks
voting lists
warnings out
overseer's of the poor accounts
school records
must be searched in person either through microfilm or at the town's office. See also Massachusetts City and Town Incorporation and Settlement Dates.
List of Massachusetts Extinct Counties
Massachusetts has counties that no longer exist because they were discontinued, renamed or merged with another county.
A lot of these counties were established and disbanded within the 19th century; county borders have changed very little since 1900.
These are important for genealogy research purposes. Pay attention where the courthouse records went to if the county was eliminated or joined with some other county.
See the History of Massachusetts Counties for more details.
List of Massachusetts Counties with Burned Courthouses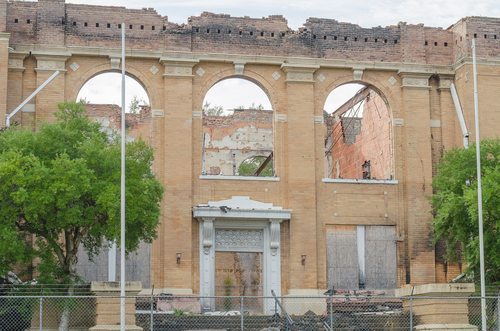 The damage to courthouses greatly has a bearing on genealogists in every way.
Not only are these historic structures torn from our lifetimes, so are the records they housed: marriage, wills, probate, land records, and others.
Once destroyed they're lost forever. Although they have been placed on mircofilm, computers and film burn too.
However, not all records were damaged or lost in some counties.
 Barnstable County – Fire destroyed nearly all the early deed books and probate files, but probate books survived. Although the official deed books only begin in 1827, many deeds were pre-recorded back to about 1783, though these are far from complete.
List of Massachusetts Counties
List of Massachusetts Counties
| County | Date Formed | Parent County | County Seat |
| --- | --- | --- | --- |
| Barnstable | 1685  | Plymouth Colony | Barnstable |
| Berkshire | 1761 | Hampshire County | Pittsfield |
| Bristol | 1685  | Plymouth Colony | Taunton |
| Dukes | 1683 | Dukes County, New York | Edgartown |
| Essex | 1643 | Massachusetts Bay Colony | Salem & Lawrence |
| Franklin | 1811 | Hampshire County. | Greenfield |
| Hampden | 1812 | Hampshire County. | Springfield |
| Hampshire | 1662 | Massachusetts Bay Colony | Northampton |
| Middlesex | 1643 | Massachusetts Bay Colony | Cambridge & Lowell |
| Nantucket | 1695 | Dukes County, New York | Nantucket |
| Norfolk | 1793 | Suffolk County. | Dedham |
| Plymouth | 1685 | Plymouth Colony. | Plymouth & Brockton |
| Suffolk | 1643 | Massachusetts Bay Colony | Boston |
| Worcester | 1731 | Hampshire, Middlesex and Suffolk Counties | Worcester |