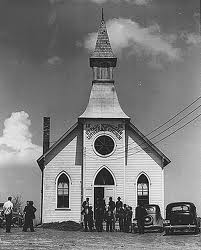 Massachusetts Church records undoubtedly are a rich source for the genealogical and historical researcher. In many parts of Massachusetts, church records predate civil records. They consequently record vital occasions, giving birth, marriage, and death information and facts which could in any other case be lost. Furthermore providing names and dates, church records may expose associations between people and show a family's position in the community. In addition, entries of a personal nature are not unheard of, and these could provide you with a peek into an ancestor's personality or habits.
Before Massachusetts County and city governments compiled vital records, many people noted very important times, events, and names in their family Bible. Family Bibles are valuable research tools. Although the dates may not be guaranteed, Family Bibles are a tangible link with past generations.
The history of Massachusetts is full of religious dissension and the backing of religious ideas. So, it's not surprising that many church records from the state's early days still exist. They may be found on their own, in large inventories or collections, or published in one of many periodicals. The Systematic Series includes several church records from the state's early history and individual versions have been published for certain towns. Dismissals, admissions, and other useful information may be contained in church records. That information can be used by researchers to other information that is genealogically useful.
Some churches hold their own original records, but other records can be found in libraries for the various denominations. Many records from churches in the western part of the state are contained in the Corbin Collection.
Massachusetts Church and Bible Links