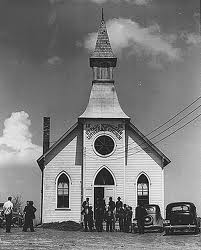 Colorado Church records tend to be a abundant resource for the genealogical and historical researcher. In many parts of Colorado, church records predate civil records. They consequently document vital occasions, supplying birth, marriage, and death facts that could in any other case be lost. Apart from providing names and dates, church records may uncover relationships between people and show a family's standing in the community. In addition, entries of a personal nature are not uncommon, and these may provide you with a view into an ancestor's personality or habits.
Previous to Colorado County and city governments collected vital records, many people noted crucial times, events, and names in their family Bible. Family Bibles are helpful research resources. Despite the fact that the dates cannot be guaranteed, Family Bibles are a tangible link with past generations.
The Colorado State Historical Society has a U.S. Government WPA publication of church records on file. Many other repositories also have copies of that same published record list, including the FHL. The Archdiocese of Pueblo has the best collection of Roman Catholic records for southern Colorado. The Archdiocese of Colorado Springs holds excellent records for the east-central portion of the state. The best place to find similar records for the northern portion of the state is at the Archdiocese of Denver. The FHL also has a few records for Colorado churches on file on microfilm.
Colorado Church and Bible Links