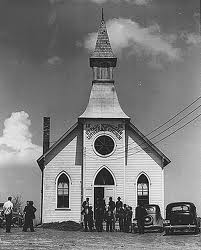 South Dakota Church records tend to be a good source of information for the genealogical and historical researcher. In many parts of South Dakota, church records predate civil records. They for this reason document vital events, supplying birth, marriage, and death information that could in any other case be lost. Apart from providing names and dates, church records may expose relationships between people and portray a family's standing in the community. In addition, entries of a personal nature are not unusual, and these can offer a peek into an ancestor's personality or behaviors.
Right before South Dakota County and city governments compiled vital records, many people recorded crucial dates, events, and names in their family Bible. Family Bibles are invaluable research tools. Even though the dates can't be guaranteed, Family Bibles are a tangible link with past generations.
Most of the state's records from its various churches are still privately held. Several county funeral home and church records have been placed on microfilm by the Sioux Valley Genealogical Society, thanks to DAR grants. The South Dakota State Historical Society has a copy of those records on file. Several South Dakota records are also being cataloged by the USGenWeb project.
South Dakota Church and Bible Links
South Dakota Church Books (amazon.com)
Early Churches and Towns in South Dakota, by Donald D. Parker (Brookings, S.Dak.: the author, ca. 1964)
Mission in Sioux Falls: The First Baptist Church, 1875-1975 by Ralph and Kathleen Tingley (Sioux, Falls, S.Dak.: First Baptist Church, 1975)
South Dakota Bible Books (amazon.com)