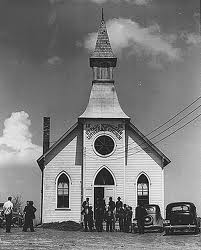 Wisconsin Church records certainly are a exceptional resource for the genealogical and historical researcher. In many parts of Wisconsin, church records predate civil records. They consequently document vital occurrences, giving birth, marriage, and death facts which may otherwise be lost. Furthermore providing names and dates, church records may show you associations between people and portray a family's position in the community. In addition, records of a personal nature are not unheard of, and these could provide you with a glimpse into an ancestor's persona or behaviors.
Previous to Wisconsin County and city governments compiled vital records, many people documented significant dates, events, and names in their family Bible. Family Bibles are important research tools. Although the dates may not be guaranteed, Family Bibles are a tangible link with past generations.
In 1605, Father René Ménard was born in Paris, France. By 1661 he was a Jesuit living in Canada. He was sent to Wisconsin that year, where he held the area's first mass. However, even though several missions were soon established in the area, many of them ceased to exist by 1687. That was due largely to disputes with the British, as well as with Native American tribes.
When describing Green Bay, Father Bonduel said "The Catholics of this little French colony lived sometimes ten, twenty, and thirty years without seeing a priest." Missionary priests often officiated over baptisms and marriages. So, many records were either kept in Quebec Province, Canada repositories or completely lost over the years. That means that researchers may need to consult French-Canadian records for information about Catholic families in Wisconsin. The State Historical Society of Wisconsin is home to the "Mackinac Register," which is one of the oldest collections of Catholic baptism and marriage records in Wisconsin.
Catholicism regained a foothold over French settlers when Wisconsin first flew the American flag, in 1816. However, other religions were also present in Wisconsin, thanks to immigration from Europe and an influx of settlers from other parts of the United States. Nevertheless, Roman Catholics had a continuous presence in that area from that point forward.
In many cases, clergy members from various denominations were traveling missionaries. They often kept records with them. Those records later wound up at denominational headquarters or in denominational archives. However, it's certainly worth checking local Wisconsin churches as well.
Lutherans made up the largest group of protestants in Wisconsin. They came to the area mainly from Scandinavia and Germany. There are still many Lutherans living in the upper Midwest part of the United States. Although, they have been reorganized and divided many times over the years.
Wisconsin was also home to small groups of Congregationalists, Methodists, and Episcopalians. The first Baptist Church in Wisconsin was founded on Lake Winnebago's eastern shore in 1834 by Brotherton Indians. The Directory of Churches and Religious Organizations in Wisconsin in 1941 was published by the Wisconsin Historical Records Survey Project of Madison, as was the Guide to Church Vital Statistics Records in Wisconsin in 1942. Publications for specific denominations are also available from that project. A large collection of Wisconsin church records on microfilm can also be found at the FHL. Many original records and copies of various church records are also available through the Wisconsin Historical Society and its Area Research Centers.
Wisconsin Church and Bible Links