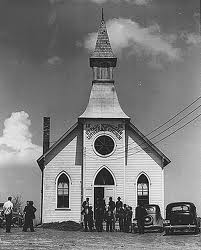 West Virginia Church records definitely are a exceptional source for the genealogical and historical researcher. In many parts of West Virginia, church records predate civil records. They for this reason document vital events, supplying birth, marriage, and death information and facts that might in any other case be lost. Aside from furnishing names and dates, church records may uncover relationships between people and reflect a family's position in the community. In addition, entries of a personal nature are not uncommon, and these could provide you with a view into an ancestor's persona or habits.
As Scots-Irish and English settlers moved into West Virginia, they brought various religious denominations with them, especially Presbyterian and Quaker religions, which were both in the area by 1740. Then, in 1743, Berkeley County was settled by a group of Baptists. Methodists didn't arrive in the area until 1778, when two groups of them settled in Jefferson County and Berkeley County.
The following is contact information for some of the religious repositories and organizations that may have records of interest on file:
Baptist, West Virginia Baptist Historical Society, Rt. 2, Box 304, Ripley, WV 25271
Methodist, Methodist Historical Society, West Virginia Wesleyan College, Annie M. Pfeiffer Library, College Ave., Buckhannon, WV 26201
Roman Catholic, Diocese of Wheeling/Charleston, P.O. Box 230, Wheeling, WV 26003
Episcopal, Episcopal Diocese of WV, 4032 MacCorkle Ave. SW, Charleston, WV 25309-1510
United Brethren, Historical Library, Church of the Brethren, 1451 Dundee Ave., Elgin, IL 60120
Researchers should also note that several West Virginia religious group records can be found in the West Virginia and Regional History Collection. Historical Records Survey religious records can also be found there, as well as at the FHL.
Right before West Virginia County and city governments gathered vital records, many people documented significant times, events, and names in their family Bible. Family Bibles are helpful research resources. Although the dates may not be guaranteed, Family Bibles are a tangible link with past generations.
West Virginia Church and Bible Links