Wisconsin Birth, Marriage, Divorce along with Death records, also referred to as vital records, provide you with specifics about crucial events in your ancestors life. Vital records, typically kept by a civic authority, can give people a much more complete picture of your ancestor, help you differentiate between two people utilizing the identical name, and enable you to find links to a new generation. They can consist of information and facts like the occasion date and place, parents' names, occupation and residence. The cause of death is also listed in the majority of Wisconsin death records.
Wisconsin vital records certainly are a foundation of Wisconsin genealogy and family history research because they were typically recorded at or near the time of the occurrence, helping to make the record more likely to be correct. This page contains links, information that can help you obtain copies from Wisconsin state and county vital records keepers. Vital records (births, deaths, marriages, and divorces) mark the key events of our lives and are the basis of genealogy research.
Wisconsin Vital Registration Office, issues, documents, and stores certified copies of vital records including birth, marriage, divorce death certificates for occurrences that took place in Wisconsin.  To verify current fees and information the telephone number is (608) 266-1371. Registration of events prior to 1907 was voluntary and vital records were not filed for most events. 
Ordering Wisconsin Birth, Marriage, Divorce and Death Certificates: The State Vital Registration Office has birth records from October 1, 1907 to present.  State Office has scattered records earlier than 1857 and records before 1907, are very incomplete. The fee for all certified copy are $20, additional copies of the same record ordered at the same time are $3 each.  For earlier records, contact the Clerk of County Court in the county where event occurred.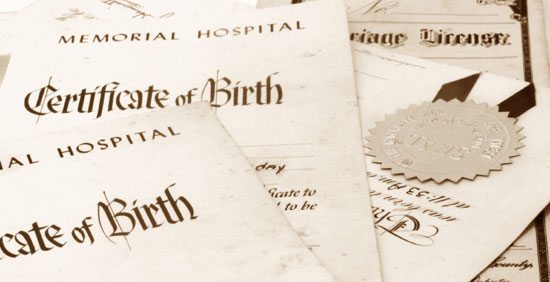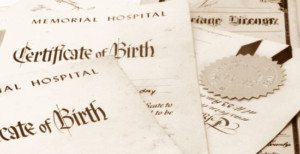 Certified copies of marriage licenses are only available from the Register of Deeds in the county or district in which the license was issued.
Certified copies of divorce decrees are only available from the district clerk in the county or district in which the divorces or annulments was granted.
How to Order Wisconsin Vital Records
Physical Address: Wisconsin Division of Health, Vital Records, 1 West Wilson Street, Rm 158, Madison, WI 53701; (608) 266-1371.
Mailing Address: Wisconsin Vital Records Office, P.O. Box 309, Madison, WI 53701-0309. All mail orders should include a Personal check or money order made payable to State of Wisconsin Vital Records. Do not send cash.
Website Address: www.dhs.wisconsin.gov/vitalrecords/
Ordering Vital Records Online – get the certificates within 2-5 days with a credit or debit card from VitalChek.com.
Ordering Vital Records by Mail: You can download an application online for Wisconsin Birth Certificate, Marriage Certificate, Divorce Certificate, Death Certificate Applications. Please allow up to 4-6 weeks for processing of all type of certificates ordered through the mail.
Background of Wisconsin Vital Records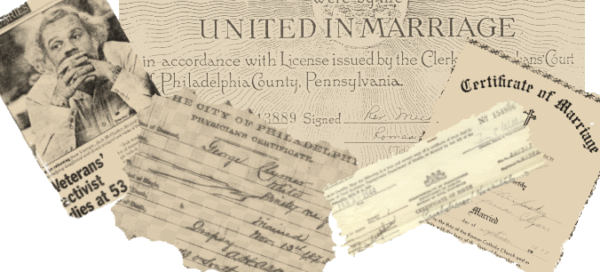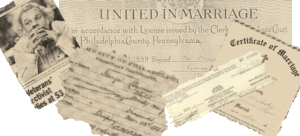 Death, birth, and marriage records began to be recorded at the state level in 1907. The Wisconsin Vital Records Office holds those records, which are available to researchers. Their website lists the costs for copies of those records, as well as how to inquire about them. However, certified copies will only be given to direct relatives of the person listed. Researchers may also go to the office itself during certain posted hours to do research in person. That office is located in Madison, Wisconsin.
The register of deeds in each county holds the vital records for that county. Indexes to those records are available. Photocopies are available for most records. However, researchers should be prepared to pay small fees for those photocopies.
There is a statewide index of deaths, marriages, and births in Wisconsin from years before 1907 available on microfiche. Copies of it can be found at the Salt Lake City Family History Library (FHL, as well as at the Wisconsin Historical Society and various other repositories across the state. Copies of the records themselves can be found on microfilm at the Wisconsin Historical Society Library, which is located in Madison. Area Research Centers have records on microfilm for the counties covered by those research centers as well. Researchers should note that the statewide index is missing some county records. For instance, the Racine County marriage records index is incomplete and marriage records for all counties that come after Racine alphabetically are completely missing. Records from Prince County are missing as well. Volunteers are currently creating indexes of the records for the other 21 counties. Indexes completed so far are at the Wisconsin Historical Society Library. Handwritten registers are available on microfilm, in chronological order according to date of registration, for counties where there are no indexes available. Groom indexes are also available.
Government centers in each county generally have civil court records on file, which include divorce records. The State Bureau of Vital Statistics holds records of divorce decrees from years later than 1907. However, they don't contain much information that would be useful in genealogical research. The Wisconsin State Genealogical Society Newsletter (April 1980) lists divorces that occurred in Wisconsin from 1836 to 1848. Those divorces were granted by the territorial legislature.
There are several scrapbooks of Wisconsin obituaries on file at the Wisconsin Historical Society. They are collectively known as the "Wisconsin Necrology." They can also be accessed through an inter-library loan program on microfilm. They can also be found online.
Many local libraries and Area Research Centers also have indexes of Wisconsin obituaries available. Some records have also been published in genealogical periodicals across the state.
Searchable Wisconsin Vital Records Databases and Links