Nebraska Birth, Marriage, Divorce along with Death records, also known as vital records, provide you with details about crucial events in your ancestors life. Vital records, typically kept by a civic office, gives you a much more complete picture of your ancestor, enable you to distinguish between two people utilizing the same name, and help you locate links to a completely new generation. They could consist of information and facts like the event date and place, parents' names, profession and residence. The cause of death is also listed in many Nebraska death records.
Nebraska vital records are a foundation of Nebraska genealogy and family history research simply because they were normally recorded at or close to the time of the occurrence, making the document more likely to be correct. This web page contains links, information and facts that will help you request copies from Nebraska state and county vital records keepers. Vital records (births, deaths, marriages, and divorces) mark the key events of our lives and are the foundation of ancestors and family history research.
Nebraska Vital Records Office, issues, documents, and stores certified copies of vital records including birth, marriage, divorce death certificates for occurrences that took place in Nebraska.  To speak to a customer service representative the telephone number is (402) 471-2871. Genealogy applications must be applied for by mail or walk-in, not through the Internet or VitalChek.
Ordering Nebraska Birth and Death Certificates: The State Vital Records Office has birth and death records from late 1904 to present. The fee for a birth certified copy is $12. Copies of birth certificates are also available from the Register of Deeds in the county where the birth occurred upon request. The fee for the copy varies.
Ordering Nebraska Marriage and Divorce Certificates: The State Vital Records Office has marriage and divorce records from January 1909 to present. The fee for a marriage certified copy is $11  For marriage records prior to 1909, contact the County Clerk of the county where the marriage license was issued or the State Historical Society. For divorce records occurring prior to 1909, or if you wish to obtain the divorce decree, contact the District Court in thecounty where the divorce was granted. The fee for the copy varies.
How to Order Nebraska Vital Records
Physical Address: Nebraska Health & Human Services System, Vital Records, 1033 "O" Street, Suite 130, Lincoln, Nebraska, Gold's Galleria, 1st floor (11th & N Streets); PH (402) 471-2871.
Mailing Address: Nebraska Department of Health & Human Services, Division of Public Health, Vital Records, P.O. Box 95065, Lincoln, NE 68509-5065. All mail orders should include a Personal check or money order made payable to Vital Records Office. Do not send cash.
Website Address: http://dhhs.ne.gov/publichealth/pages/vitalrecords.aspx
Ordering Vital Records by Mail: You can download an application online for Nebraska Birth Certificate, Death Certificate, Marriage Certificate, Divorce Certificate Applications. Please allow 10-14 business days for processing of all type of certificates ordered through the mail.
Background of Nebraska Vital Records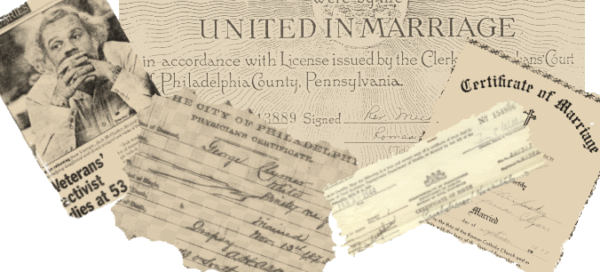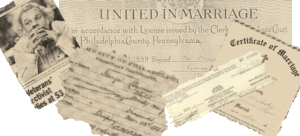 In 1904 it became required that deaths and births be recorded on a statewide level. In 1909 the same practice was started for divorces and marriages. However, it took several years for full compliance to take place. The Nebraska Department of Health and Human Services has those records on file.
Each county clerk's office may have some delayed registrations of births on file. However, most deaths and births were not recorded by the counties. The Omaha birth registry for 1869 to 1907 can be found at the Nebraska State Historical Society, along with the Omaha death registry for 1873 to 1915. However, most of the early year records are not complete. The district court's county clerk's office holds divorce records that predate 1909. Many early marriage records have been indexed by various genealogical societies. Some of those records, as well as county registers, can be found at both the Family History Library (FHL) and the Nebraska State Historical Society.
Searchable Nebraska Vital Records Databases and Links