Iowa Birth, Marriage, Divorce and Death records, generally known as vital records, give specifics about important events in your ancestors life.
Vital records, usually held by a civic office, can provide people an even more comprehensive picture of your respective ancestor, allow you to distinguish concerning two people utilizing the identical name, and assist you to find links to a completely new generation. They can include information like the event date and place, parents' names, profession and residence. The cause of death is also listed in the majority of Iowa death records.
Iowa vital records really are a basis of Iowa ancestors and family history research simply because they were normally documented at or near the time of the event, helping to make the record more likely to be correct. This page contains links, details that can help you request copies from Iowa state and county vital records keepers. Vital records (births, deaths, marriages, and divorces) mark the milestones of our lives and are the cornerstone of genealogy research.
Iowa Department of Health, issues, documents, and stores certified copies of vital records including birth, marriage, divorce death certificates for occurrences that took place in Iowa.  To verify current fees or for information on how to expedite a document, call (515) 281-4944.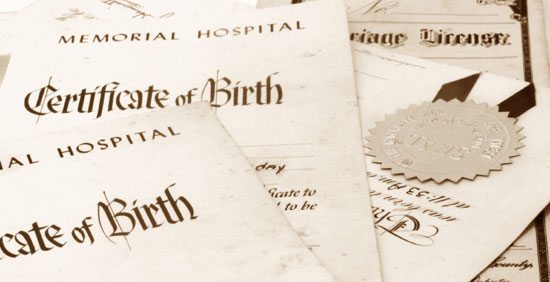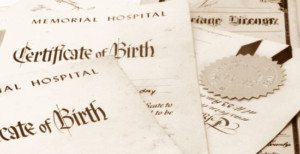 Ordering Iowa Birth, Marriage and Death Certificates: The Department of Health has birth, marriage and death records from July 1880 to present. The fee for a birth certified copy is $15 and additional copies of the same record ordered at the same time are $15 each. If the record is not located, the applicant shall receive a notification of the record search. Vital records can also usually be found in the office of the clerk of courts at the county seat. The fee for the copy varies.
Ordering Iowa Divorce Certificates:  Brief statistical record only since 1906. Certified copies of divorces are located with Clerk of District Court in county where the divorce was granted. The fee for the copy varies.
How to Order Iowa Vital Records
Physical and Mailing Address: Iowa Department of Public Health, Bureau of Vital Statistics, Lucas State Office Building, 1st Floor, 321 East 12th Street, Des Moines, IA 50319; (515) 281-4944 recording. All mail orders should include a Personal check or money order made payable to Iowa Department of Public Health. Do not send cash.
Website Address: http://www.idph.state.ia.us/apl/health_statistics.asp
Ordering Vital Records Online – get the certificates within 2-5 days with a credit or debit card from USAVital or Social Security Death Index
Ordering Vital Records by Mail: You can download an application online for Iowa Birth Certificate, Marriage Certificate, Death Certificate Applications. Please allow up to 4-6 weeks for processing of all type of certificates ordered through the mail.
Background of Iowa Vital Records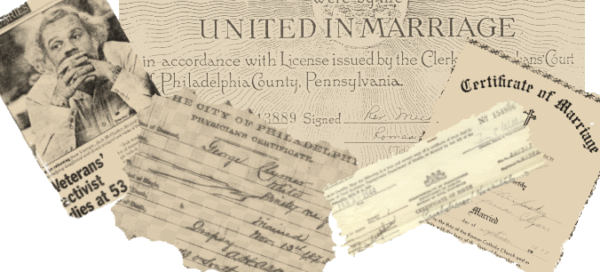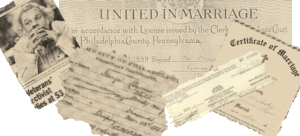 What are Iowa Vital Records
 – On July 1, 1880 a system of vital record recording was established in Iowa. That occurred at the same time that the State Board of Health was established. Before the establishment of that system, some marriage records and other records were kept in certain counties, but those records were not complete or detailed. For example, death records from before 1904 do not include the parents of the deceased and birth records only contained limited data, such as parent names and date and place of birth.
From 1880 to 1921, about half of all deaths and births in the state were actually recorded, according to educated estimates. However, there was a delayed birth registration provision, which led to about 470,000 birth records being filed at the Bureau of Vital Statistics at later times. Typically, marriage records were recorded from the time that a county was established onward.
All of Iowa's vital records for each county are available for the public to view personally or request copies of from the district court clerk for the particular county of interest. However, the state's vital records are not available for public examination. Legal representatives, such as children, parents or legal guardians, however, may request copies of certificates from the state. Any applicant must state why the certificate is required and be able to prove their relationship to the person mentioned on the certificate.
For information about individual county statuses, you must contact the State Historical Society of Iowa. Their State Archives division has made most state vital records that are more than 75 years old available, although there are some limitations on that availability.
Vital records for each county are available through each county's chapter of the Iowa Genealogical Society and a complete state listing can be obtained from the state society.
There are registrars in each county recorder's office. They are in charge of maintaining the marriage, birth and death records for each county in the state. However, they do not have code authorization to access the records for the 20-year span between 1921 and 1941.
Searchable Iowa Vital Records Databases and Links