Vermont Counties and Historical Facts
Vermont County records vary widely from county to county in both quality and quantity. Some have been carefully preserved while others have been much abused and neglected. Some Vermont records have simply disappeared.
For genealogists doing research in Vermont there is no effective replace for an on-site search of county courthouse records.
Vermont County Records
Counties don't have much meaning in Vermont politically.
However, there are some court records, records for unorganized towns and a few other bits of information available in the various county offices. The county designations were also used during the taking of censuses.
The probate districts and political boundaries line up for nine Vermont counties. However, there are 6 counties that each had two probate districts. They are: Addison, Bennington, Orange, Rutland, Windham, Windsor
The Addison division was dissolved in 1962 and the Orange division was dissolved much later, in 1994. See also a list of links to county and county seat government run websites.
List of Vermont Extinct Counties
Vermont has counties that no longer exist because they were discontinued, renamed or merged with another county.
A lot of these counties were established and disbanded within the 19th century; county borders have changed very little since 1900.
These are important for genealogy research purposes. Pay attention where the courthouse records went to if the county was eliminated or joined with some other county.
See the History of Vermont Counties for more details.
List of Vermont Counties with Burned Courthouses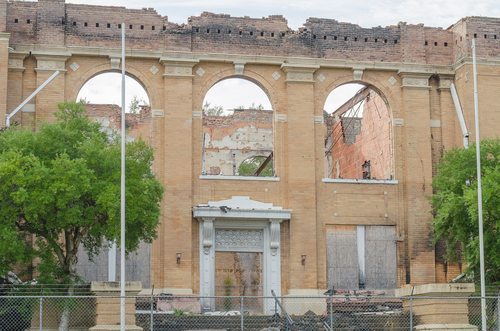 The damage to courthouses greatly has a bearing on genealogists in every way.
Not only are these historic structures torn from our lifetimes, so are the records they housed: marriage, wills, probate, land records, and others.
Once destroyed they're lost forever. Although they have been placed on mircofilm, computers and film burn too.
However, not all records were damaged or lost in some counties.
Addison County Courthouse – On 25 February 1852 a fire in the courthouse burned the probate records for Addison district (not New Haven). What remains for Addison Probate District records before 1852 are fragments.
List of Vermont Counties
| County | Date Formed | Parent County | County Seat |
| --- | --- | --- | --- |
| Addison | 1785 | Part of Rutland and Orange Counties | Middlebury |
| Bennington | 1779 | One of the original two counties | Bennington |
| Caledonia | 1792 | Part of Orange County | St. Johnsbury |
| Chittenden | 1787 | Part of Addison County | Burlington |
| Essex | 1792 | Part of Orange County | Guildhall |
| Franklin | 1792 | Part of Chittenden County | St. Albans  |
| Grand Isle | 1802 | Part of Chittenden and Franklin Counties | North Hero |
| Lamoille | 1835 | Parts of Chittenden, Franklin, Orleans and Washington Counties | Hyde Park |
| Orange | 1781 | Part of Cumberland County | Chelsea |
| Orleans | 1792 | Part of Chittenden and Orange Counties | Newport |
| Rutland | 1781 | Part of Bennington County | Rutland  |
| Washington | 1810 (renamed 1814) | Parts of Orange, Caledonia and Chittenden Counties | Montpelier |
| Windham | 1781 | One of the original two counties | Newfane |
| Windsor | 1781 | Part of Cumberland County. | Woodstock |