Pennsylvania Counties and Historical Facts
Pennsylvania Counties records vary widely from county to county in both quality and quantity. Some have been carefully preserved while others have been much abused and neglected. Some Pennsylvania records have simply disappeared.
For genealogists doing research in Pennsylvania there is no effective replace for an on-site search of county courthouse records. For Definitions of all court terms see the Genealogy Encyclopedia
Records in Pennsylvania Counties
There are 67 counties that exist in the Commonwealth of Pennsylvania. Each one holds records that may include: Land, Estates, Taxes, Vital Records, Divorces, Naturalizations, Voter Registration, Court Records. Other records may also be included. However, other resources do need to be consulted.
For example, the orphans' court or register's office should be consulted for estate records. Philadelphia became home to an archives in 1952. It is not only the oldest city archives in the state, but also in the entire United States.
In 1982, the first county archives in the state was created in Chester County. All other archives in Pennsylvania were modeled after it. Several other archives are currently being established in the state. See also a list of links to county and county seat government run websites.
List of Pennsylvania Extinct Counties
Pennsylvania has no counties that are lost, defunct or extinct.
These are important for genealogy research purposes. See the History of Pennsylvania Counties.
List of Pennsylvania Counties with Burned Courthouses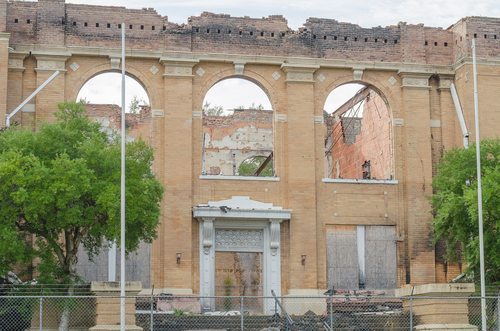 The damage to courthouses greatly has a bearing on genealogists in every way. No only are these historic structures torn from our lifetimes, so are the records they housed: marriage, wills, probate, land records, and others. Once destroyed they're lost forever.
Although they have been placed on microfilm, computers and film burn too. The most heartbreaking side of this is the reason that nearly all of our courthouses are destroyed at the hands of arsonist. Although, not all records were lost.
Many Pennsylvania counties have suffered a loss of records due to courthouse fires, floods, and theft.
Erie County Courthouse: A courthouse fire destroyed pre-1823 records.
Franklin County Courthouse: burned in 1864 during the McCausland raid .
Mercer County Courthouse: burned in 1866, second courthouse burned in 1907
List of Pennsylvania Counties
List of Pennsylvania Counties
| County | Date Formed | Parent County | County Seat |
| --- | --- | --- | --- |
| Adams | 1800 | York County | Gettysburg |
| Allegheny | 1788 | Washington and Westmoreland Counties. | Pittsburgh |
| Armstrong | 1800 | Allegheny, Lycoming, and Westmoreland Counties | Kittanning |
| Beaver | 1800 | Allegheny and Washington Counties | Beaver |
| Bedford | 1771 | Cumberland County | Bedford |
| Berks | 1752 | Chester, Lancaster and Philadelphia Counties | Reading |
| Blair | 1846 | Huntingdon and Bedford Counties | Hollidaysburg |
| Bradford | 1810 | Luzerne and Lycoming Counties | Towanda |
| Bucks | 1682 | One of the original counties at the formation of Pennsylvania | Doylestown |
| Butler | 1800 | Allegheny County | Butler |
| Cambria | 1804 | Somerset and Huntingdon Counties. | Ebensburg |
| Cameron | 1860 | Clinton, Elk, McKean, and Potter Counties. | Emporium |
| Carbon | 1843 | Monroe and Northampton Counties. | Jim Thorpe |
| Centre | 1800 | Lycoming, Mifflin, Northumberland, and Huntingdon Counties. | Bellefonte |
| Chester | 1682 | One of the original counties at the formation of Pennsylvania. | West Chester |
| Clarion | 1839 | Venango and Armstrong Counties | Clarion |
| Clearfield | 1804 | Lycoming and Huntingdon Counties | Clearfield |
| Clinton | 1839 | Lycoming and Centre Counties. | Lock Haven |
| Columbia | 1813 | Northumberland and Luzerne Counties. | Bloomsburg |
| Crawford | 1800 | Allegheny County | Meadville |
| Cumberland | 1750 | Lancaster County | Carlisle |
| Dauphin | 1785 | Lancaster County | Harrisburg |
| Delaware | 1789 | Chester County | Media |
| Elk | 1843 | Jefferson, McKean, and Clearfield Counties. | Ridgway |
| Erie | 1800 | Allegheny County | Erie |
| Fayette | 1783 | Westmoreland County | Uniontown |
| Forest | 1848 | Jefferson County | Tionesta |
| Franklin | 1784 | Cumberland County | Chambersburg |
| Fulton | 1850 | Bedford County | McConnellsburg |
| Greene | 1796 | Washington County | Waynesburg |
| Huntingdon | 1787 | Bedford County | Huntingdon |
| Indiana | 1803 | Lycoming and Westmoreland Counties | Indiana |
| Jefferson | 1804 | Lycoming County | Brookville |
| Juniata | 1831 | Mifflin County | Mifflintown |
| Lackawanna | 1878 | Luzerne County | Scranton |
| Lancaster | 1729 | Chester County | Lancaster |
| Lawrence | 1849 | Beaver and Mercer Counties | New Castle |
| Lebanon | 1813 | Dauphin and Lancaster Counties | Lebanon |
| Lehigh | 1812 | Northampton County | Allentown |
| Luzerne | 1786 | Northumberland County | Wilkes-Barre |
| Lycoming | 1795 | Northumberland County | Williamsport |
| McKean | 1804 | Lycoming County | Smethport |
| Mercer | 1800 | Allegheny County | Mercer |
| Mifflin | 1789 | Cumberland and Northumberland Counties. | Lewistown |
| Monroe | 1836 | Pike and Northampton Counties. | Stroudsburg |
| Montour | 1850 | Columbia County | Danville |
| Montgomery | 1784 | Philadelphia County | Norristown |
| Northampton | 1752 | Bucks County | Easton |
| Northumberland | 1772 | Lancaster, Berks, Bedford, Cumberland, and Northampton Counties | Sunbury |
| Perry | 1820 | Cumberland County | New Bloomfield |
| Philadelphia | 1682 | One of the original counties at the formation of Pennsylvania. | Philadelphia |
| Pike | 1814 | Wayne County | Milford |
| Potter | 1804 | Lycoming County | Coudersport |
| Schuylkill | 1811 | Berks and Northampton Counties. | Pottsville |
| Snyder | 1855 | Union County | Middleburg |
| Somerset | 1795 | Bedford County | Somerset |
| Sullivan | 1847 | Lycoming County | Laporte |
| Susquehanna | 1810 | Luzerne County | Montrose |
| Tioga | 1804 | Lycoming County | Wellsboro |
| Union | 1813 | Northumberland County | Lewisburg |
| Venango | 1800 | Allegheny and Lycoming Counties | Franklin |
| Warren | 1800 | Allegheny and Lycoming counties | Warren |
| Washington | 1781 | Westmoreland County | Washington |
| Wayne | 1798 | Northampton County | Honesdale |
| Westmoreland | 1773 | Bedford County | Greensburg |
| Wyoming | 1842 | Luzerne County | Tunkhannock |
| York | 1749 | Lancaster County | York |