Misssouri is located in the middle of the United States. It shares its western border with Oklahoma, Nebraska, and Kansas. Its southern border is shared with Arkansas, while its northern border is shared with Iowa. The Mississippi River borders Missouri to the east, with Tennessee, Illinois, and Kentucky on the opposite shore. The state gets its name from the Missouri River, which got its name from a group of Algonquian Indians who lived near its mouth. Although many people think of St. Louis when they think of Missouri, the state's capital is actually Jefferson City. A third city, Kansas City, is actually the largest in the state.
Missouri is one of the biggest agricultural hubs in the United States. However, it is also known for its manufacturing industries. Two of its main crops are cotton and corn. It is also well-known for its cattle. Both the fact that it is known for being the center of many industries, and the fact that it is geographically central within the country have led to Missouri getting the nickname "Center State."
On August 10, 1821, Missouri became the 24th state. At that time, it was also the most western state in the Union. It soon gained the nickname "Gateway to the West" because many people passed through it on their way to Oregon and California. Missouri is also known as the "Show Me State" because of a famous quote by Congressman Willard D. Vandiver.
Settlers from all over the United States flocked to Missouri for multiple reasons. For one thing, the 24th state is known for its various crops and fertile soil. It also has a wide variety of terrain. So, settlers from the Appalachian area, New England, and the Ohio Valley all came to Missouri, as well as settlers from Europe, Germany, and other regions.
There were four major periods of time where people migrated to Missouri. The first migratory period was when the French and Spanish each controlled part of the region. They wanted United States settlers to come, as opposed to having the British try to gain control of the land. Colonel George Morgan led a group of American colonists who founded the first American settlement in the area by New Madrid. Another major settlement, Mine au Breton, was established by Moses Austin in 1797. Then Daniel Boone was given 1,000 arpents of land and he brought settlers to the area. His group soon settled in what is now known as St. Charles County. German-Swiss immigrants also settled in what is now Missouri in 1798. Their settlements were in present-day Bollinger and Cape Girardeau counties.
The second time that settlers flocked to Missouri was after it became part of the United States, which happened in 1803. In 1804, the population of Missouri was 10,000. By 1821, when it gained its statehood, the population was greater than 65,680. Many boundary changes also occurred during that time. Researchers need to familiarize themselves with when those boundaries were altered in order to locate the records of interest.
The next time that large groups of people came to Missouri was from 1820 to 1860. During that era, immigrants came to the area along the Missouri, Mississippi and Ohio rivers. Many of them were on their way to the Kansas frontier. Most of the immigrants at that time came from Kentucky, but immigrants from the following other states also flocked to the area: Tennessee, Virginia, Ohio, Indiana, Illinois
The Ozark mountains attracted several mountaineers from North Carolina and Tennessee. Many southerners also settled along the Mississippi and Missouri rivers, but they kept their political views and attitudes about the subject of slavery. Settlers from Kentucky seemed to gravitate towards the Missouri prairie, but those from Illinois, Ohio, and Indiana mainly settled along the Mississippi River. Meanwhile, St. Louis became home to many German immigrants.
As all of those changes and immigrations took place, the boundaries of the counties kept changing. Some county names also changed. Federal land offices sold and distributed most of the land. The first few were opened in 1818. They were in St. Louis, Franklin, and Jackson.
Throughout the Civil War, there were almost no new settlers moving to Missouri. However, when the Civil War ended, a new wave of immigration began. Pioneers from the United States, as well as immigrants from Europe, came to the area. Many of them came using the railroad system. Many of Missouri's cities grew quickly during that time period. Some of those cities included: St. Louis, Kansas City, Joplin, Springfield, Jefferson City
The result of that growth and immigration period was that the population of Missouri had hit 2,679,185 by 1890.
Missouri Ethnic Group Research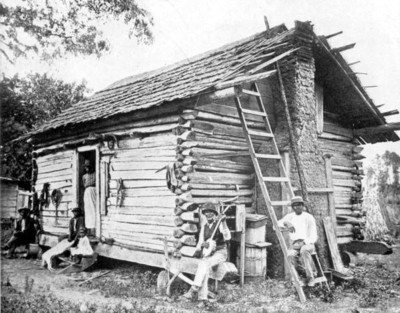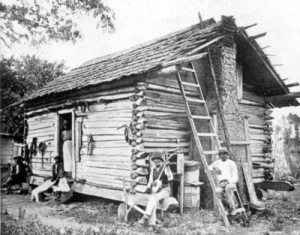 Many African American slaves were kept in Missouri. However, they were mainly located along either the Missouri River or the Mississippi River. Prior to the
Civil War
, part of Missouri was settled by southern slave-holders. That area became known as "Little Dixie." That area was located in what is now the following counties:
Howard
,
Cooper
,
Boone
,
Callaway
,
Audrain
,
Randolph
,
Monroe
,
Ralls
 and 
Pike
.
Slave schedules for both 1850 and 1860 can be easily searched.
Missouri's Black Heritage (1980; reprint, Columbia, Mo.: University of Missouri Press, 1993)
Missouri History Databases and other Helpful Links
The websites below will provide state-specific details to those in search of information for Missouri genealogy work and Missouri Stories, Memories & Histories.