Hillsborough County, New Hampshire Records
Hillsborough County, New Hampshire (Map It) was created on March 19, 1771 as one of the five original counties identified for New Hampshire in 1769. The county was organized at Amherst on March 19, 1771. In 1823 a number of towns were removed to become part of Merrimack County. Over several years ending in 1869, county administrative functions were moved from Amherst to the current seats of Manchester and Nashua. The county was named in honor of Wills Hill, 1st Marquess of Downshire (1718-1793), known in America as the Earl of Hillsborough, who served as the first Secretary of State for the Colonies.
Hillsborough County is bordered by Sullivan County (northwest), Cheshire County (west), Worcester County, Massachusetts (southwest), Middlesex County, Massachusetts (south), Essex County, Massachusetts (southeast), Rockingham County (east), Merrimack County (north).
Hillsborough County Cities and Towns include Amherst, Antrim, Bedford, Bennington, Brookline, Deering, Francestown, Goffstown , Greenfield, Greenville, Hancock, Hillsborough, Hollis, Hudson, Litchfield, Lyndeborough, Manchester, Mason, Merrimack , Milford, Mont Vernon, Nashua, New Boston, New Ipswich, Pelham, Peterborough , Sharon, Temple, Weare, Wilton, Windsor.
MapGeeks.org has is a collection of old New Hampshire maps.
Hillsborough County, New Hampshire Courthouse Records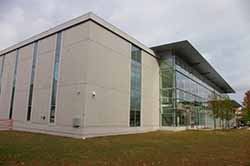 Hillsborough County, NH Courthouse
The Hillsborough County Courthouse is located in Manchester, New Hampshire & Nashua, New Hampshire. Learn More About State of New Hampshire Court, Tax, Land and Probate Records.
The Clerk's Office DOES NOT DO RESEARCH. Most staff will assist people in finding the materials, but it is up to the individual to do the research.
The following dates indicates what vital, land, probate, and court records are in Hillsborough county. The date listed for each record is usually the earliest registration filed. The date does not indicate that there are alot records for that year and does not mean that all such events were actually filed with the clerk.
Hillsborough County, New Hampshire Census Records
Learn More: State of New Hampshire Census Records
U.S. Federal Population Schedules: 1790, 1800, 1810, 1820, 1830, 1840, 1850, 1860, 1870, 1880 (free index), 1890 (fragmented), 1900, 1910, 1920, 1930, 1940
U.S. Census Reconstructed Records: 1660-1820
State Population Schedules: None
U.S. Federal Census Mortality Schedules: 1850, 1860, 1870 and 1880
Selected U.S. Federal Census Agriculture Schedules: 1850, 1860, 1870 and 1880
Selected U.S. Federal Census Industry Schedules: 1850, 1860, 1870 and 1880
Union Veterans Schedules: 1890
Hillsborough County, New Hampshire Vital Records
Hillsborough County, New Hampshire Resources
Diocesan Museum, Phone: 603-624-1729   153 Ash St # 310, Manchester , NH  03104-4348
Litchfield Historical Society, 168 Charles Bancroft Hwy, Litchfield , NH  03052-2467
Lyndeborough Historical Society, Phone: 603-654-9054   1325 Center Rd, Lyndeborough , NH  03082-6111
Mont Vernon Historical Society, Phone: 603-673-2886   PO Box 15, Mont Vernon , NH  03057
Hillsborough County, New Hampshire External Links