Marion County, Indiana Records
Marion County, Indiana (Map It) was created on April 1, 1822 from Delaware New Purchase. This county was named for Gen. Francis Marion, American Revolutionary War hero .
Marion County is bordered by  Hamilton County (north), Hancock County (east), Shelby County (southeast), Johnson County (south), Morgan County (southwest), Hendricks County (west), Boone County (northwest).
Marion County Cities and Towns include  Beech Grove, Clermont, Crows Nest, Homecroft, Indianapolis, Lawrence, Meridian Hills, N. Crows Nest, Rocky Ripple, Southport, Speedway, Spring Hill, Warren Park, West Newton, Williams Creek, Wynnedale.
Marion County Townships include  Pike, Wayne, Decatur, Washington, Center, Perry, Lawrence, Warren, Franklin. See Map of Marion County Townships.
MapGeeks.org has is a collection of old Indiana maps.
Marion County, Indiana Courthouse Records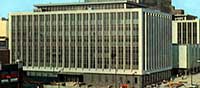 Marion County, IN Courthouse
The Marion County Courthouse is located in Indianapolis, Indiana. Some materials have been microfilmed and are available in the City Microfilm & Archives Division that is located in the sub-basement down the hall from Records. Along with the Records Division, public access terminals are located in the Probate Division room 1741. Learn More About State of Indiana Court, Tax, Land and Probate Records.
The Clerk's Office DOES NOT DO RESEARCH. Most staff will assist people in finding the materials, but it is up to the individual to do the research.
The following dates indicates what vital, land, probate, and court records are in Marion county. The date listed for each record is usually the earliest registration filed. The date does not indicate that there are alot records for that year and does not mean that all such events were actually filed with the clerk.
Marion County, Indiana Census Records
Learn More: State of Indiana Census Records
U.S. Federal Population Schedules: 1830, 1840, 1850, 1860, 1870, 1880 (free index), 1890 (fragmented), 1900, 1910, 1920, 1930, 1940
U.S. Census Reconstructed Records: None
State Population Schedules: None
U.S. Federal Census Mortality Schedules: 1850, 1860, 1870 and 1880
Selected U.S. Federal Census Agriculture Schedules: 1850, 1860, 1870 and 1880
Selected U.S. Federal Census Industry Schedules: 1850, 1860, 1870 and 1880
Union Veterans Schedules: 1890
Marion County, Indiana Vital Records
Marion County, Indiana Resources
Marion County Historian, David G. Vanderstel, 4415 Broadway St., Indianapolis, IN 46205-1847, Home Phone: (317) 926-6752
Decatur Township Historical Society, P.O. Box 42, West Newton, IN 46183-0042
Wayne Township Historical Society, 1155 S. High School Road, Indianapolis, IN 46241; Phone: (317) 299-7857
Marion County, Indiana External Links
City Directories - Indianapolis (fold3.com) Locate residents, organizations, and businesses in Indianapolis, within selected years 1857-1870, and yearly 1872-1923.