Rating (average)
Types of Lookups
Brief Directory Description
Country Brief Directory Description
Birth, marriage, deaths, wills at local courthouse & genealogy society
Country
United States Volunteers Country
United States Volunteers Brief Directory Description
Monongalia/Marion/Harrison County, WV Courthouse Records - Obituaries for every newspaper in the state of WV

NOTE: I started a new job outside of the area but am hopeful that I will be able to make a trip once a week to gather requests. I apologize for any inconvenience.
Country
United States Volunteers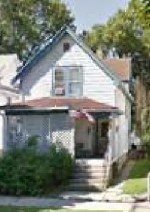 Brief Directory Description
I am willing to help perform lookups in Washington County, OH and Wood County, WV.
Country
United States Volunteers