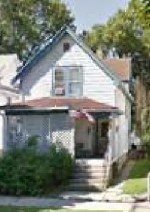 Brief Directory Description
I am willing to help perform lookups in Washington County, OH and Wood County, WV.
Volunteer Research Description
I can do vital records, newspapers, historical societies, cemetery photographs. My charge will be the cost of copies if requested and postage reimbursement, plus perhaps $5.00 in gas for Wood County, and $10.00-$15.00 for Washington County OH.
Country
United States Volunteers
Send Message to listing owner