Rating (average)
Types of Lookups
Brief Directory Description
Country Brief Directory Description
Lanarkshire, East, West Lothian, Glasgow, Edinburgh.
Brief Directory Description
Anything related with Unst, Shetland I am happy to assist with.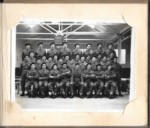 Brief Directory Description
I am happy to take photos of historical landmarks, cemeteries, gravestones. Also happy to find information in local library. Brief Directory Description
The Great Glen runs from Inverness to Fort William in the Highlands of Scotland. Main towns include Inverness, Drumnadrochit, Invermoriston, Fort Augustus, Invergarry, Spean Bridge and Fort William. I would also consider travel to South Loch Ness which includes areas such as Whitebridge, Stratherrick, Gorthleck, but go here less frequently Country
United States Volunteers Brief Directory Description
Only cemeteries within 3 miles of Findochty. Brief Directory Description
I will look up information that cannot be accessed online, and photograph gravestones, in the district of Moray. Please note that the present district of Moray comprises most, but not all, of the County of Moray and about two-thirds of the County of Banff.