Rating (average)
Types of Lookups
Brief Directory Description
Country Brief Directory Description
Happy to do worldwide online genealogical, newspapers, military look-ups , online and in person State Library of South Australia look-ups, South Australian public library network, and cemetery photos in the southern suburbs of Adelaide (Fleurieu Peninsula).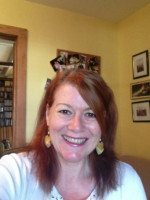 Brief Directory Description
I am happy to help with research for anyone who had ancestors in South Australia using the online sources as well as CD's that I have in my possession.
Country
United States Volunteers Brief Directory Description
Cemetery / Headstone photos from any cemetery in the South East of South Australia.