Rating (average)
Types of Lookups
Brief Directory Description
Country
Brief Directory Description
Five years genealogy experience working on my own family history. Search all Australian public records online e.g. government agencies, vital statistics, archives etc. Will search or attend local libraries for information. Will use my personal subscriptions to conduct research if you've hit a roadblock or don't have access to Australian records. May be able to provide research tips or contact details for government or organisational agencies in Australia. Brief Directory Description
Happy to look up local things and photograph anything in the Hunter Valley as time permits or look up Cemetery records from books I own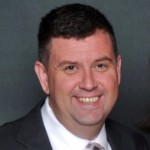 Brief Directory Description
Rookwood Cemetery. State Library of New South Wales. State Records NSW. Lookups in personal collection. Online lookups. Brief Directory Description
General assistance for Australian records