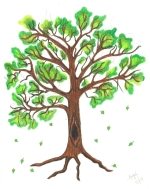 Volunteer Research Description
I am willing to do cemetery photos for cemeteries in LaSalle County, Illinois, as well as lookups in any genealogical books I own, and obituary searches in LaSalle County as well. I also travel quiet often and will be glad to put requests for other areas on my lists as I am visiting them.
What do I charge? For items in LaSalle County, all I ask is that you donate whatever you can afford to my website, Rootlines, so that I can continue to provide professional genealogy services to the public without the heavy costs. The donation links are on our homepage. If you honestly cannot afford anything, then just consider it a gift and pay it forward when you can.
Country
United States Volunteers