Kathy S.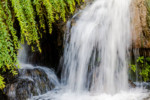 Brief Directory Description:
Lake and Cook Counties in Illinois
Volunteer Research Description:
I live in northern Lake County, Illinois right at the borders of Illinois and Wisconsin. I was a volunteer on the original RAOGK website and I am thrilled to be a part of this one. I am willing to do look ups in Lake County and some of Cook County, Illinois. I am willing to help where I can. I have access to the Chicago Tribune archives and subscribe to 4 newspaper websites and can look up some Lake County newspapers on microfilm at the library. I am also a findagrave photo volunteer have have been photographing cemeteries in both Lake and Cook counties.
Country:
United States Volunteers
Send Message to listing owner
Listing Title: Kathy S.